Archive: January, 2009

A man who was shot by a police officer in West Philadelphia Thursday was armed with a loaded .45-caliber pistol and a lifetime of criminal experience, police said yesterday.
Charles Bryant, 28, has 14 prior arrests, including convictions for aggravated assault, conspiracy and escaping from a halfway house, according to court records.
Bryant, of Stiles Street near 52nd, was out on parole, said police spokesman Lt. Frank Vanore.
"In somebody's opinion, he was rehabilitated, but it's obvious a guy like him can't be rehabilitated," he said.
On Thursday, Bryant darted out of a Pontiac when he was stopped by a 19th District cop for a moving violation on 56th Street near Girard Avenue at about 9 p.m., Vanore said.
The officer caught up with Bryant in a nearby alley. Bryant aimed his gun at the cop, who opened fire and wounded Bryant once in the leg, Vanore said.
The officer, a 4-year veteran who wasn't identified, wasn't injured. Bryant was taken to the Hospital of the University of Pennsylvania in good condition.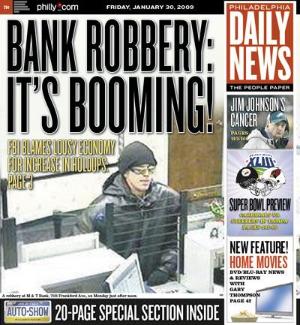 Could the tattered economy really be causing people to turn to robbing bans? Maybe. Maybe not. But what I learned from the FBI earlier this week is worth considering nontheless: 29 banks were robbed in 28 days this month. In three instances, thieves who were captured by the FBI had no criminal pasts. Those men told investigators they were robbing the banks because they had been laid off and needed to pay their gas and electric bills:
Times are tough - this we already know.
Millions of people are out of work, and millions more are inching dangerously close to the edge of the cliff as they juggle dwindling finances and mounting debt.
A suspect is being treated for a gunshot wound to the leg after being shot by a police officer last night in West Philly, police said. About 9p.m. a 19th District cop pulled over a vehicle for a traffic violation, on 56th Street near Girard Avenue , police said. Moments later, the driver of the vehicle exited the car and fled on foot down Girard Avenue .
The cop chased him into an alley on Stiles Street, where police say the suspect pulled out a handgun and pointed it at the officer. The officer shot one round at the suspect striking him in the leg, police said. The cop was not injured. The suspect, who hasn't been identified, was taken to the Hospital of the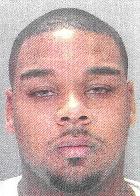 Detectives kept plenty busy last year investigating a crook who broke into neighborhood stores in North Philly, South Philly and Germantown, and used a blow torch to bust open ATM machines inside the shops. Police said they finally got their man on Jan. 16, when Robert Barber, 24, was arrested and charged with committing seven of the burglaries. The following day, Barber, of 29th Street near Master, was back on the streets the next day. Police spokesman Lt. Frank Vanore said Barber needed only to post $1,000 bail -- even though he stole thousands of dollars in cash, lotto cards and cigarettes during his crime spree.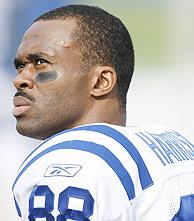 Another chapter will be added today to the maddening urban whodunit tale, "Who shot Dwight Dixon?"
Dixon, who contends he was shot in the hand in North Philadelphia last April 29 by National Football League star Marvin Harrison, will be in municipal court to face charges that he lied to police when he first spoke about the incident.
Earlier this month, District Attorney Lynne Abraham announced she would not file criminal charges against Harrison because she couldn't vouch for the credibility of statements made by Harrison, Dixon and three other witnesses.
In an interview yesterday with the Daily News, Dixon and his two attorneys tried to set the record straight about his initial statement to police, and all three said they believed that Harrison, a wide receiver for the Indianapolis Colts, had gotten a break because of his celebrity status.
"I didn't run down the street with two guns shooting at people," said Dixon, 33.
"I'm getting prosecuted for lying, but he [Harrison] is not getting prosecuted for what he did. Where's the justice in that?"
Dixon agreed that the tension between him and Harrison, 36, had started two weeks before the shooting when they had a dispute at Harrison's bar, Playmakers, at 28th and Cambridge streets.
The two locked horns again on April 29 in front of a hot-dog stand, down the street from a garage Harrison owns on Thompson Street near 25th.
"He swung at me, hit me across the shoulder," Dixon said. "Next thing I know it was three-on-one. I was fighting Marvin and two other guys."
When the fistfight ended, Dixon said, Harrison pulled out two handguns. "I said, 'Oh, so now you a gangster?' Then he started shooting."
Dixon said Harrison chased after his truck and started blasting away. "I thought I was going to die. Bullets were flying all over," he said.
Harrison's agent, Tom Condon, did not return calls from the Daily News.
Defense attorney Joseph Santaguida said Dixon had called him from Lakenau Hospital. He advised Dixon against making any statement.
After being held by police for several days, Dixon told investigators that he had been shot in West Philadelphia by two robbers.
"I made that up because I was scared for my life and for my family. I was worried. He [Harrison] is well-connected, he has money and he has fame," Dixon said.
Several weeks later, Dixon told members of the District Attorney's office that Harrison shot him, Santaguida said.
Harrison, meanwhile, told police he fought with Dixon on the day of the shooting but claimed he had heard shots being fired after Dixon left.
Harrison also told police that his Belgian-made handgun was in his suburban home the day of the shooting, and claimed he had never fired the weapon.
But detectives found the gun in Harrison's North Philadelphia garage a day after the shooting, and crime-scene investigators recovered at least five slugs at the crime scene that were later proved to have been fired from Harrison's unique gun.
"You'd be foolish not to think that he [Harrison] wasn't being given a break because of his status," Santaguida said.
Cathie Abookire, Abraham's spokeswoman, said that "every case is evaluated according to the facts and evidence and our ability to prove the case in court."
In October, Dixon and attorney Robert Gamburg announced they were filing a civil lawsuit against Harrison. But little was said about the status of the criminal investigation.
Santaguida and Gamburg said they were stunned by Abraham's decision to not file charges against Harrison while still pursuing Dixon.
Santaguida said: "When did he become the bad guy?"
Police earlier tonight released a surveillance image of a gun-toting man who robbed a North Philly Metro PCS shop with an accomplice on Jan. 20. The thieves -- described as a medium built, 22- to 22-year-old black man with a beard and mustache and 5-foot-9, 21-year-old black man with a black leather jacket -- walked into the store, on 22nd Street near Somerset, at about 5:45 p.m. and started asking about a particular phone, police said.
When an employee gathered paperwork about the phone, the older of the two crooks pulled out a black handgun and ordered the employee to empty out the cash register. Both men fled on foot. Tipsters can call Northwest Detectives at 215-686-3353.
A Philadelphia police officer was hospitalized with a hip injury last night after a driver trying to flee other cops pinned him against his police cruiser. Chief Inspector Scott Small said three other officers opened fire on the fleeing vehicle. The driver jumped out while his car was still moving and tried to escape on foot.
He was quickly apprehended by cops while his car, a light blue Ford Taurus, plowed into a concrete barrier.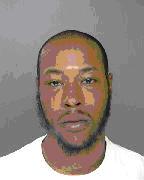 Police issued an arrest warrant today for Troy Townshend, 26, in connection with a daytime shooting in Northeast Philadelphia last Friday.
Investigators said Townshend, of Mountain Street near 18th in South Philadelphia, blasted away with a semi-automatic handgun at about 3 p.m. and wounded a 23-year-old man several times in the torso on Granite Street near Frankford Avenue in East Frankford. Townshend fled, and the incident then took a few bizarre twists.
The gunshot victim tried to carjack an 80-year-old man -- and succeeded, sort of. The elderly man got tangled in the seat belt and was dragged down the street until the gunshot victim crashed into another vehicle, investigators said. The shooting victim, who police have not identified, is currently in stable condition at Frankford-Torresdale Hospital. The elderly man treated at Temple University Hospital and released.