This post has been updated.
A Bonnie and Clyde pair of armed bandits robbed two men and shot one outside a Far Northeast gun shop and range Thursday night, making off with seven stolen firearms and leaving one of the victims critically wounded.
Shortly after 8:30 p.m., police raced to the gun range and store at Delaware Valley Sports Center, on Geiger Road near Gantry in Bustleton for a reported shooting, Chief Inspector Scott Small said.
This post has been updated.
A 29-year-old man is facing a murder rap in connection with a fatal shooting in Feltonville earlier this week.
On Thursday, police arrested Joshua Voght in connection with the fatal shooting of 24-year-old Moises Mora on Tuesday.
A hail of bullets from a gun battle in a Feltonville alleyway Wednesday night narrowly missed a crowded softball field, police said.
At 8:08 p.m., police responded to reports of shots fired at the playground at Feltonville Recreation Center, at B and Loudon streets, Chief Inspector Scott Small said. Officers arrived at the scene and found 13 spent shell casings littering an alley behind houses on B Street directly across from a softball game going on outside the rec center.
Not far from the casings, cops also found a gun tossed under a parked car, Small said.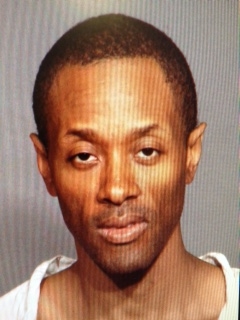 Donald Wallace is in big, big trouble in the Big Apple.
Wallace, 39, has been charged with terroristic threats and creating false public alarm after allegedly making a phony 9-1-1 call near the Lincoln Tunnel, Port Authority police said last night.
About 6 p.m. yesterday, Wallace told a dispatcher that a "sniper" was on his way to New York, and told officers to be "ready and captivate," according to police. He also claimed to have a gun and dangerous chemicals.
One day after a first-grader brought 11 packets of heroin to her West Philadelphia school, police arrested her mother and the woman's live-in boyfriend on endangerment and drug charges.
Marie Hunter, 32, and Christopher Troy-Jenkins White, 28, both of Viola Street near 42nd, are being held for narcotics possession, endangering the welfare of a child and reckless endangerment.
Hunter's 6-year-old daughter prompted a police response and an emergency field trip to the hospital for her entire class at Barry Elementary School when a teacher discovered her handling 10 packets of white powder around lunchtime yesterday. Police and paramedics hurried to the school on Race Street near 59th. Police confiscated the drugs, while paramedics tended to the girl, who complained of stomach pains after apparently tearing open a packet with her teeth, police said. Other paramedics hopped aboard a school bus with 19 of the girl's classmates and took them to the Children's Hospital of Philadelphia for evaluation. Hunter's daughter also was rushed to CHOP, where she was treated and released.
Police have identified two men slain in unrelated homicides yesterday as Rashon Berry, 26, of Southwest Philadelphia, and Moises Mora, 24, of Feltonville.
In the earlier case, someone shot Berry, of Reedland Street near 62nd, in the chest and stomach of an apartment vestibule at 45th and Parrish streets in West Powelton about 1:50 p.m. Paramedics declared him dead on the scene at 2 p.m. Police reported no motive.
About three hours later, someone shot Mora, of Lawrence Street near Wyoming Avenue, in the lower back. Mora had been hanging out on the front steps of a home on Caskey Street near 5th when three men approached, chased him inside the home and fired at him. The men then robbed his three friends of money and at least one cell phone before fleeing on foot, Chief Inspector Scott Small said. The motive listed is argument.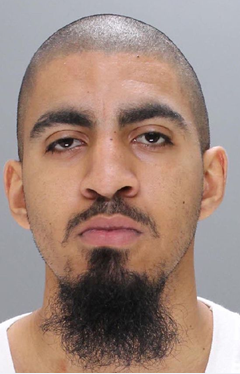 Police have arrested a Kensington man on murder charges after he allegedly shot a Crescentville man to death in April.
Orlando Garcia, 19, whose last known address was Cambria Street near E, is being held without bail pending a June 25 preliminary hearing. He's accused of killing Omar Rodriguez, 28, of F Street near Ruscomb, just before midnight April 9 in Rodriguez's home, said Officer Christine O'Brien, a police spokeswoman. Police found Rodriguez dead, with a gunshot wound to his eye, in a chair in his bedroom, O'Brien said.
Garcia also is charged with aggravated assault and related offenses because he allegedly shot another man outside the home with gunshot wounds to his elbow, side and back, O'Brien said. That man, 27, survived.
This post has been updated.
A 25-year-old man died after a trio of robbers chased him into a Feltonville house late Tuesday afternoon and shot him, police said.
The man was hanging out on the front steps of a house on Caskey Street near 5th around 4:45 p.m. when three men -- one of whom was armed with a handgun -- approached the group, Chief Inspector Scott Small said. The victim darted into the house in an attempt to get away, Small said, but the shooter chased him inside and fired a single shot into his torso.