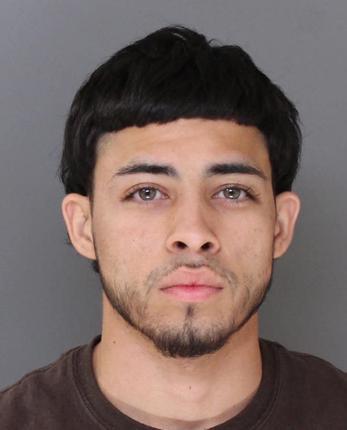 A senior at Samuel Fels High School faces a list of charges after a gun he allegedly brought to school prompted a lockdown yesterday.
Juan Mejias, 18, has been charged with bringing a weapon to school, reckless endangerment and related offenses, Officer Tanya Little, a police spokeswoman, said.
Mejias was arrested at Fels, on Langdon Street near Sanger in Crescentville, yesterday by police, who locked the school down after another student spotted the gun about 10 a.m.
A man has been arrested in connection with a series of arson fires that have terrorized an East Germantown block over the last several weeks, police said Thursday night.
Leonard Monroe, 24, of Clearfield Street near 21st in Swampoodle, has been charged with two counts each of arson, aggravated assault, causing catastrophe, stalking, criminal mischief and related offenses for two fires he allegedly set on Coulter Street near Lena. In the first, police say Monroe lit a Molotov cocktail and placed it between the front and storm doors of a rowhouse on the block overnight, causing minor damage to both doors. Less than a month later, authorities said, Monroe struck again at the same house, placing two lit incendiary devices by the front door in the wee hours of the morning Dec. 1. A resident of the house was able to extinguish that fire, police said.
Police said a third arson at the same location early Sunday morning that left a family's Christmas tree and gifts damaged, and forced several people and a 4-month-old baby to escape through an upstairs window is suspected to have been set by Monroe as well, but he has not been charged in that fire. That incident remains under investigation.
Bradley William Stone, the former Marine who brutally murdered his ex-wife and five of her relatives in Montgomery County on Monday, had met with a psychiatrist from the Department of Veterans Affairs a week before he went on a horrific killing spree.
A VA spokesman said in an email this afternoon that Stone, 35, met on on Dec. 8 with the psychiatrist at a veterans medical facility in Coatesville.
The psychiatrist noted that Stone was "without any suicidal or homicidal ideation."
A 18-year-old student driving to school in Bensalem this morning hit and killed a 16-year-old girl crossing the street to catch her school bus, police said.
Police say the motorist, who police haven't identified or charged, drove his 1984 Ford Bronco II past the flashing red lights and stop arm of the bus and hit Minete Zeka, who was in the crosswalk.
The 6:40 a.m. accident happened at Bensalem Boulevard at Bridgewater Road. Zeka, a sophomore at Bensalem High School, died shortly after at Aria Health's Torresdale campus. The driver, a student at Bristol Township's Bucks County Technical High School, stopped and is cooperating with investigators.
Two former PennDOT managers and eight contractors were arrested today in an overbilling scheme that defrauded taxpayers of more than $1.2 million, state Attorney General Katheen Kane announced this morning.
Alexander Morrone, 50, of Norristown, and William Rosetti, 36, of South Philadelphia, both former permits managers for PennDOT, allegedly took kickbacks from highway inspectors in exchange for ignoring phony time sheets and mileage reports, Kane said. Morrone also allegedly paid inspectors to do home improvements at his home and his mother's home while they billed the taxpayers for the work. Rosetti further is charged with billing and getting paid for hours he didn't work.
The other eight men arrested were inspectors, including: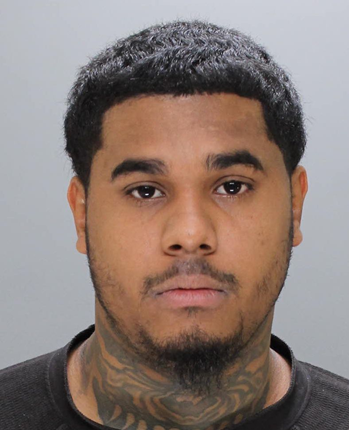 A Juniata Park man has become the third suspect charged in a fatal shooting from late October.
Justin Bickert, 22, was arrested Monday in connection to the slaying of Alexander Ruiz, police said.
Bickert, of H Street near Courtland, has been charged with murder, aggravated assault and related offenses in the shooting. He remains in custody without bail, according to court records.
A 23-year-old man was arrested Saturday for allegedly shooting a man to death as he drove a minivan on a Juniata Park street early last month.
Court records show that Lawrence Brown, who lives in the same ZIP code as where the fatal shooting occurred, was arraigned Sunday on charges including murder, illegal gun possession and related offenses. He is accused of fatally shooting 38-year-old Cornelius Mines, of Front Street near Tioga in North Philly, while Mines drove a Honda Odyssey in Juniata Park the afternoon of Nov. 4. The shooting, police said at the time, caused Mines to crash into another van. Mines died behind the wheel of several gunshot wounds to his torso.
Investigators at the time said an argument sparked the shooting. It was unclear what the nature of that argument was.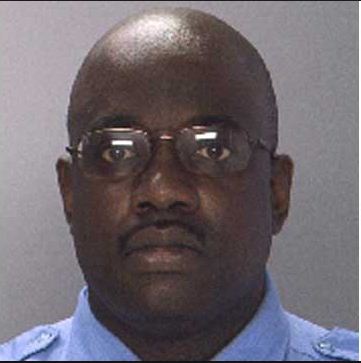 An ex-cop who was fired last year after he was charged with assaulting his police-officer wife and shooting a gun off in their house was found not guilty of all charges at a bench trial today when the main witnesses in the case - his wife and daughter - failed to appear for court.
James Timms, who had 14 years with the department and was stationed out of the 35th District at Broad Street near Champlost, had been accused of punching his wife, who is also a cop, and slamming her head on the floor of their Germantown home on Jan. 2, 2013.
Authorities further alleged that Timms, 42, then took his wife's service weapon and fired it at the ceiling of the couple's home while threatening to commit suicide.