Archive: April, 2012
Cops are looking for a man who they say robbed a West Philly pharmacy at gunpoint Monday and got away with several bottles of prescription painkillers.
Three employees were working at Sunray Drugs, on Market Street near 56th, when the gunman went inside the store at 10:50 a.m. Monday, police said. Surveillance video shows the man, who police say brandished a small black handgun, approaching the counter.
After an employee who saw the gun opened the door to the back room, police said, the robber ordered the three employees to the floor and loaded several bottles of Oxycodone and Percocet into a bag. He then fled on foot north on 56th Street.
A 6-year-old answered the door to three thugs who forced their way into a home at gunpoint in Northeast Philadelphia's Bustleton section Tuesday afternoon, police said.
The home-invasion happened on Jamison Avenue near Sctochbrook Drive shortly after 2 p.m., according to police. When the intruders forced their way in, a struggle with a 27-year-old man inside the house ensued.
The man was pistol-whipped, but managed to get the gun off one of the men, police said.
Police and the FBI are looking for a man who they say robbed an Olney Wells Fargo branch on Friday.
Cops described the robber as a medium-build black man in his mid-to-late 20s dressed in a black burqa and said he went into the bank at Adams Avenue and Tabor Road at 11 a.m. and presented a threatening demand note to the teller. He then fled on foot north on Tabor Road.
The same bank was also hit April 4, also by a man dressed in a black burqa, according to a past wanted flier put out by police, and authorities said men in similar dress also robbed other banks in East Oak Lane, Mayfair and East Mount Airy in December, January and March.
The 18-year-old gunned down as he waited for the bus in Logan Saturday night was identified by police Monday as Khalil Stanley.
Cops said Stanley lived on Camac Street near Rockland, a few blocks from where he was fatally shot on Wyoming Avenue near 11th Street just before 11 p.m. Saturday.
Police have not released information about a motive or a suspect in Stanley's murder.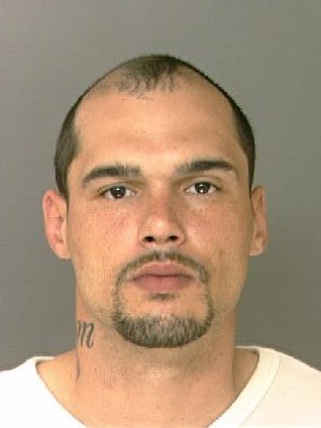 This post has been updated.
Cops nabbed the man they say robbed and assaulted a 94-year-old woman as she walked home from a grocery store in the Northeast's Bell's Corner section on Easter Sunday. Police say after surveillance video of the robbery was released last week, they received several tips about the crime.
Police said 29-year-old Antonio Santiago, of Kennedy Street near James in Bridesburg, faces charges of robbery, aggravated assault, simple assault, reckless endangerment, theft and receiving stolen property.
Police were on the scene of a double shooting in East Mount Airy's Cedarbrook neighborhood early Sunday evening.
Cops said three men were traveling in a black Ford Explorer shortly before 6:30 p.m. near the intersection of Michener Avenue near Vernon Road when they heard several gunshots. Two were wounded by gunfire, police said. One man, 30, suffered a graze wound to his right side and the other, 23, was shot in the lower back.
The Explorer drove straight to Albert Einstein Medical Center, where both victims were listed in stable condition around 7:15 p.m. Sunday.
Cops were investigating a mid-afternoon shooting Sunday in North Philly's Tioga section that left an 18-year-old hospitalized.
The teen was at 17th Street and Allegheny Avenue around 3:45 p.m. when police say someone opened fire on him, striking him once in the left thigh.
The injured victim then ran west on Allegheny Avenue past 18th Street, police said, where he was picked up and taken to Temple University Hospital. He was in stable condition late Sunday afternoon.
Think you've been seeing more and more surveillance videos from the police department lately?
That's because you have. As part of the Philadelphia Police Department's social-media efforts, which a spokesman for the department says have taken off in the last year, cops are putting out more surveillance videos than ever before — and they say they're solving more crimes as a result.
Spokesman Lt. Raymond Evers said that a streamlined process for handling video helped cops release 225 clips in the past year, leading to 49 arrests with help from tipsters who saw them.