Archive: May, 2012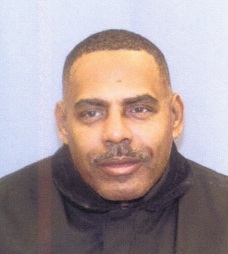 David Timbers, the man wanted for allegedly hurling a cup of piping hot coffee at a doughnut shop employee last week, surrendered at Police Headquarters late Monday afternoon, officials said.
Last Tuesday, police said Timbers, 52, got into an argument with a woman who worked at the Fresh Donuts on Lancaster Avenue near 39th Street over whether or not he'd paid enough money for a sandwich he ordered.
Cops last week released surveillance video – with audio – that showed a man later identified as Timbers putting a few bills on the counter then arguing with the employee about whether he'd paid enough for his sandwich.
Phillip Lucas and Morgan Zalot
@ 6:16 PM 
Permalink
|
A West Philadelphia teen is wanted in connection with a pair of armed convenience store robberies in Nicetown between April 28 and May 3, police announced Monday.
Cops identified Kevin Wingfield, 18, of the Parkside section of West Philadelphia, as a suspect in the robberies, although two or more men were involved in both incidents.
Two men robbed the Irma Mini Market on Brunner Street near Wayne Avenue around 8:15 a.m. on April 28. A man grabbed a store employee, covered his mouth and wrestled him to the floor while a second man ran behind the counter and grabbed the cash register. The suspects fled on foot with the cash register in hand, police said.
Cops are seeking the public's help identifying and tracking down a bilingual bandit who robbed the Mendoza Deli in Olney at gunpoint on Thursday.
The man went into the deli, on Ruscomb Street near 3rd, at 10 a.m. that day and pointed a small black handgun at an employee, then demanded, "Give me the money," in both English and Spanish, according to police.
Surveillance video released by police on Monday shows the man bursting in the door and brandishing the pointing the gun over the counter, obtaining what cops said was an unknown amount of cash, then running out the door and around the corner.
A 23-year-old woman is in stable condition at the Albert Einstein Medical Center after a man stabbed her in her neck Monday afternoon, police said.
The unidentified woman was stabbed once in her throat around 4:03 p.m. on Wagner Avenue near 12th Street in Logan, police said.
A detailed description of the suspect was not immediately available, and police were unsure of the man's motive.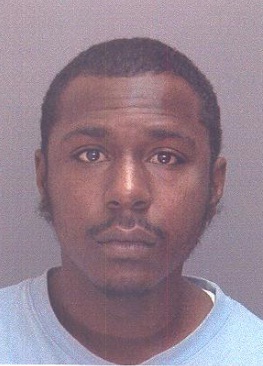 A warrant has been issued in an April shooting in Kingsessing that left a 22-year-old man dead.
Shirkey Warthen was in a house on Florence Avenue near 54th Street that cops described as a known location for drug use and prostitution with several other adults the night of April 17 when gunfire erupted inside.
Warthen was hit five times, including twice in the chest, and later died at the Hospital of the University of Pennsylvania. A 34-year-old woman was also hurt in the shooting.
Gunfire erupted in Olney Monday afternoon, and police said a 33-year-old man was critically wounded in the shooting.
The man was shot three times on Duncannon Avenue near 5th Street at 12:14 p.m., cops said. He was hit once in the left thigh, once in the right knee and once in the left elbow. Medics took him to Albert Einstein Medical Center, where he was listed in critical condition.
Police were still investigating the shooting later Monday afternoon, and were unsure what sparked the gunfire. No arrests had been made as of 3 p.m. Monday.
A 35-year-old man was recovering at the Hospital of the University of Pennsylvania Monday afternoon after police say he was stabbed three times in University City.
The man was attacked on South University Avenue near 38th Street just after 1:30 p.m. and stabbed once in the top of his head, once in the back of his neck and once in his chin, police said. It's unclear what motivated the stabbing.
Police said they arrested a man they believe was the attacker a few blocks away, on Civic Center Boulevard near 34th Street, as he attempted to catch the Route 42 bus to flee. Cops did not find a weapon on the man.
Folks from New Jersey and Pennsylvania are among the country's most cyber-stupid when it comes to Internet scams, according to a new study by The Internet Crime Complaint Center (IC3), a Virginia-based federal agency that tracks Internet fraud reports.
We ranked sixth and seventh, respectively, in the center's Top 10 list of complaintants' home states; more than 7 percent, or about 22,000, of the 314,246 complaints filed last year with IC3 came from New Jersey and Pennsylvania residents. California has the most cyber-suckers, representing 12 percent, or 34,000 victims.
Internet scams cost Americans nearly $500 million last year, the IC3 found. Complaints rose 3.4 percent over 2010.
Two men were hospitalized, one in critical condition, after they were shot inside a house in Kingsessing late Sunday night, cops said.
It's unclear what sparked the gunfire, which broke out at 9:54 p.m. in a house on Malcolm Street near Frazier. Police said a 20-year-old man was hit once in the abdomen and once in the right thigh and a 65-year-old man was hit once in the right leg.
Both were taken to the Hospital of the University of Pennsylvania by medics, where the 20-year-old was listed in critical condition and the older man was stable.
One of the mug shots provided to the Daily News by the FBI for this week's "Week's Most Wanted" fugitives raised a philosophical question: If a fugitive is a woman, but looks like a man, do we still describe her as a woman?
Take a look at this glamour shot of Shermell Mobley, 30, a 5-feet-11, 250-pound beauty with tattoos all over her neck, back and arms.
The DN gets mug shots almost every day. We've had ones that made us laugh and ones that have given us nightmares. This one just made us scratch our heads and go back and double check that we have the right mug shot – which we do.