Now this was some trick.
Two men who thought they were robbing a prostitute they'd met online yesterday got what was coming to them when the prostitute turned out to be an undercover officer working a sting operation, according to the Montgomery County District Attorney's Office.
Upper Merion Township police and Montgomery County detectives set up the sting by placing an advertisement for prostitution services online, according to a news release. The ad worked - police said they nabbed three men who showed up at an undisclosed hotel in King of Prussia and agreed to pay money for sex.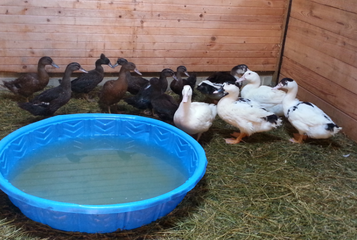 Animal-welfare agents and police rescued 25 live ducks left in a hot van Tuesday evening after a passer-by heard panting inside the vehicle and alerted authorities.
Officials believe the ducks had been inside crates in the van, which was parked on Hamilton Street near 10th, for more than a day with no food or water, Pennsylvania SPCA spokeswoman Sarah Eremus said.
As one of their more famous, fictional brethern, Daffy Duck, might say: That's despicable!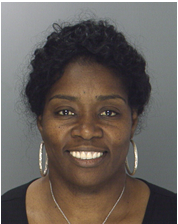 A civilian employee of the Philadelphia Police Department has been criminally charged after she got into a street fight Sunday afternoon in South Philadelphia.
Kathy Pugh, a 27-year veteran assigned to the Reports Control Unit, was charged with aggravated and simple assault, criminal conspiracy and recklessly endangering another person for the 1 p.m. brawl with a 38-year-old woman on American Street near Porter, police said. Pugh, 52, of 18th Street near Carpenter, also has been suspended for 30 days with intent to dismiss, police said.
Pugh was released on bail and faces a July 8 preliminary hearing, court records show.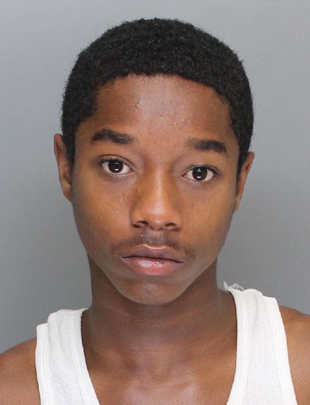 The teenage neighbor who told police he was helping his neighbors after they got stabbed by a home invader now is behind bars for the attack, charged with attempted murder.
Anthony Waters, 18, of 4th Street near Nedro Avenue, broke into his elderly neighbor's home through an unlocked rear door just before 5 a.m. yesterday, intending to filch her car keys so he could steal her car, police said. But the woman, 71, and her roommate, 54, heard him and interrupted the robbery. Waters then stabbed the woman 15 to 20 times throughout her body and stabbed her roommate in his abdomen and chest. Both remain in critical condition at Albert Einstein Medical Center.
Neighbors heard screaming and alerted police, who found the old woman collapsed and bleeding outside her front door and her roommate in a similar state in the threshold of their living room, police said. Waters was standing near the woman with a garden hose, hosing down her and a wide puddle on her porch and the pathway between their homes, police said.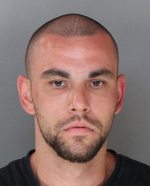 Just call him the Busy Bank Robber.
Daniel Connelly, 28, of Rhawnhurst,was arrested this week for allegedly robbing four banks and a Wawa in Northeast Philadelphia in 10 days - including three on the same day.
Connelly, of Roosevelt Boulevard near Cottman Avenue, allegedly first struck June 14, when he robbed the 3rd Federal Bank on Orthodox Street near Almond in Bridesburg, police said. Five days later, he allegedly robbed the Republic Bank on Frankford Avenue near Ryan in Mayfair, police said.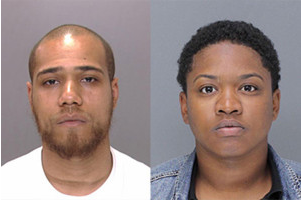 Police have arrested a West Philadelphia man accused of stealing guns at gunpoint from elderly customers at two city gun ranges earlier this month - a two-day crime spree that resulted with one victim getting shot in the leg.
Jeffrey Chandler, 27, of Walnut Street near 49th, was charged with robbery, aggravated assault and related offenses. Members of the FBI Fugitive Task Force arrested him yesterday afternoon inside a Burlington, N.J., townhome without incident. Police already had arrested his alleged accomplice, Samiyyah Poteat, 21, of Walnut Street near 46th in West Philly, on similar charges.
In the first case, the duo allegedly stole firearms from a a 68-year-old man who was getting into his car at 6:40 p.m. June 11 outside Yury's Gun Range on Percy Street near Green in North Philly. One robber pointed a handgun at the victim's face and stole his backpack, in which he'd stored two .22-caliber handguns, while a second robber rifled through his pockets.
An elderly woman and her roommate are fighting for survival after getting stabbed in their home in Olney early this morning.
Neighbors heard screaming coming from the home on 4th Street near Nedro Avenue before 5 a.m. and alerted police, who arrived to find a 70-year-old woman and 54-year-old man with multiple stab wounds, said Officer Jillian Russell, a police spokeswoman. Both are now in critical condition at Albert Einstein Medical Center.
Police haven't determined if an intruder stabbed the pair, or it was a domestic incident, Russell said.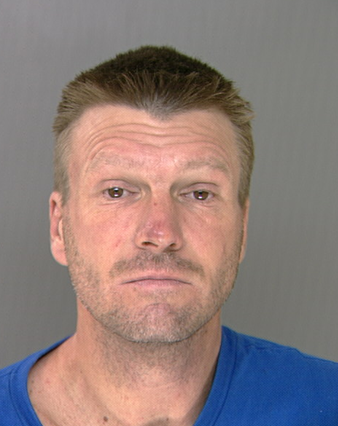 George Batty was no stranger to police.
Batty, 47, was arrested 16 times, most recently in 2008 on drug charges, according to court records. His criminal record also includes guilty pleas for bugrlary, forgery, theft and DUI.
The Hunting Park resident – Batty lived on 6th Street near Bristol – met a violent end yesterday, when police say he was fatally shot by Sharon Doyle while he attempted to rob her health-food store in Mayfair.