It's been 21 years since two men high on PCP carjacked an SUV at gunpoint - and then plowed it into a group of women and children on a North Philadelphia street corner, killing a 4-year-old and grievously injuring her nearly-2-year-old sister.
The men, Carlos Colon and Thomas Reyes, were sentenced to 26 to 52 years in prison for the tragedy. Now, they face additional time behind bars: The convicted killers were again charged with murder, because the sister who survived their drugged-out, deadly joyride died last year after living in a persistent vegetative state since.
Colon, now 45, and Reyes, now 41, remain incarcerated in a state prison in Westmoreland County for the July 15, 1993, death of Lucretia Davis, 4. Delorian Davis, who was 22 months old when she was hit too, died Jan. 3, 2013, at the age of 21, said Officer Jillian Russell, a police spokeswoman.
A 17-year-old boy was cut down tonight, killed in a brazen shooting that took place as about 100 people looked on, police said.
Just before 9 p.m., officers on patrol in the area near the Hartranft playground, on Cumberland Street near 8th, heard a series of gunshots, said Chief Inspector Scott Small.
When they arrived, they found a large crowd of people gathered around the playground's basketball court. In the center of the court lay the victim, who had been shot several times in his head and torso, said Small.
It's not uncommon for a guy to have an argument with his uncle. What's slightly more uncommon, however, is when said guy dresses up like a Japanese assassin and tries to kill his uncle with a hammer.
Oh, and waits a year to do so after unsuccessfully burning down his uncle's business.
Michael Norley, Jr., 29, is accused of doing both, according to Chester County District Attorney Tom Hogan.
A 56-year-old man shot a 30-year-old man in the head in Frankford Thursday night, killing him, and then admitted the shooting to police, authorities said.
Police responded to Josephine Street, a dark, desolate stretch of alleyway off Orthodox Street behind Torresdale Avenue, at 10:17 p.m. Whey they arrived, they found the victim, whom police did not identify publicly Thursday night, and the shooter, Chief Inspector Scott Small said. The alleged shooter immediately admitted to officers that he'd shot the younger man in the head and handed over a revolver, Small said. He was taken to the Homicide Unit to speak with detectives.
Ten minutes later, medics arrived at the scene and pronounced the victim dead on the sidewalk in the weeded alley. His body was splayed under a white sheet next to a pickup truck with a bed full of trash bags, the narrow through-way dimly lit by the streetlight's yellowish glow as crime-scene investigators and detectives combed the scene.
A 16-year-old boy and a man were slain in separate shootings a mile away and an hour apart in South Philadelphia Wednesday night.
The homicides were two of three shootings in South Philadelphia within about two hours, police said.
In the teen's killing, police were called to 21st Street near Dickinson at 10:16 p.m. When they arrived, they learned that someone had driven the young victim to nearby Methodist Hospital, Chief Inspector Scott Small said. The teen, whom police did not identify Wednesday night, was pronounced dead of two gunshot wounds through his torso at 10:35 p.m., Small said.
A Philadelphia Police officer was wounded in a shooting in Tacony just before 1 a.m. Tuesday, a police source has confirmed.
Preliminary information indicates that shots were fired on Ditman Street near Levick around 12:45 a.m., and that an officer was hit, according to the source. At least two officers returned fire and fatally wounded the suspect, according to preliminary information.
Police were also holding the area of Magee and Torresdale avenues -- about a block and a half from Ditman and Levick -- as a scene, but it was unclear early Tuesday morning if that was the location where the suspect was shot, or if the scene there was being held for another reason related to the shooting.
An elderly man found dead in his Center City rowhome Friday was murdered, the Medical Examiner's Office has ruled.
Autopsy results show that Lee Stanley, 65, died of blunt chest trauma, said Officer Tanya Little, a police spokeswoman. A maintenance worker found Stanley collapsed on the living-room floor of his house on Mole Street near Cherry just before noon, police said.
With no obvious signs of trauma, no weapons found and no signs of forced entry, police initially considered the case a "suspicious death."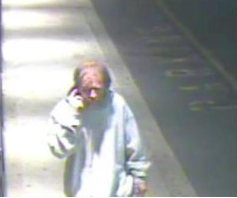 There's smash-and-grab robberies, and then there's flatten-the-building robberies.
Philadelphia police are looking for a suspect who did the latter earlier this month, when he used a U-Haul truck to ram the rear of a Port Richmond building until the cinderblock wall crumbled so he could enter a jewelry store there and steal the valuables inside.
The heist happened sometime between 6:30 p.m. on Aug. 7 and 9 a.m. on Aug. 8 at the Gold Fingers Jewelers on Venango Street near Aramingo Avenue, police said. Surveillance video caught images of a white man pacing in front of the jeweler's before ramming the rear of the building with the truck, entering the store, smashing several glass cases inside and fleeing with "a large amount" of jewelry.