A city corrections officer is facing charges in a shooting that wounded a 16-year-old boy, a police source said today.
The suspect, 38, will be charged with aggravated assault, simple assault and reckless endangerment in connection with the shooting, which took place Sunday night outside Carpenter Park, on Morton Street near Duval in East Germantown, police said. His name hasn't been released, pending his formal arraignment.
Officers responding to reports of gunfire found the teen collapsed outside his home on Duval Street near Baynton about 8:19 p.m., police said. The boy had been shot in his neck, and medics took him to Einstein Medical Center, where he remains in critical condition.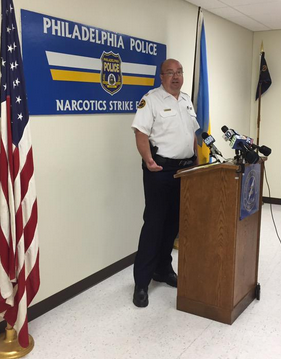 Police arrested 68 people in a two-day drug sting in Kensington last week, the third such effort this year in the long drug-plagued neighborhood.
Uniformed and undercover officers held the sting during the nighttime hours on Thursday and Friday at Front and Somerset streets, said Capt. Lee Strollo, commander of the narcotics strike force. Of 68 arrested, most – 49 – were buyers, while 19 were dealers, Strollo said. About 31 percent of the buyers came from the suburbs to buy drugs, he added. On an average day, narcotics officers might arrest 10 to 20 people, he said.
Beyond the arrests, police confiscated 10 vehicles, $4,200 in heroin, $885 in crack cocaine, $610 in powder cocaine and $3,600 in cash, Strollo said.
Police identified two men slain in unrelated weekend incidents as Darius Epps, 23, of Kingsessing, and Steven Chestnut, 42.
In the first incident, Epps, of Willows Street near 53rd, died at Presbyterian Hospital at 9:42 p.m., shortly after someone shot him once in the chest on Pentridge Street near 53rd. Police reported no arrest or motive.
In the second case, Chestnut, who address couldn't be immediately verified, was shot on 60th Street near Columbia Avenue, lying against the fence surrounding Tustin Park, about 6:40 p.m. Friday night. Chestnut had been shot in the head and ches and died at Presbyterian Hospital at 6:51 p.m. Another man, 38, was shot in the hand but survived. Witnesses told police the attackers fled in a white Infinity SUV west through a rear alley on Clifford Street.
Investigators are searching for the gunman behind a fatal shooting in West Oak Lane this afternoon, police said.
The incident happened about 4:13 p.m. on 17th Street near 67th Avenue. Officers arriving at the scene found the victim, 23, lying unconscious in the driveway of a home on that block, said Chief Inspector Scott Small.
The victim had been shot once in the left side of his chest. Medics took him to Einstein Medical Center, where he was pronounced dead about 20 minutes later, Small said.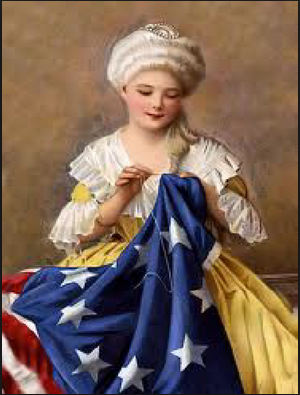 Forget flags - it was frozen food some history-hating thief apparently wanted when he hopped a fence to illegally enter the closed courtyard of the Betsy Ross House in Old City and steal the contents of a food stand freezer last month.
Police are now asking for the public's help to identify the snack swiper. The theft happened about 2 a.m. June 15 at the popular tourist attraction on Arch Street near 3rd. Surveillance video shows the burglar carrying two boxes of food to the iron gate, returning to the food stand to retrieve a bucket, and then jumping the gate again to leave the courtyard.
The suspect is described as black and 40 to 50 years old. He wore a t-shirt with unknown writing, dark colored pants rolled up over his ankles and gloves, and his hair was in dreads. Tipsters, call Central Det. Kristen Pazdan at (215) 686-3093 or -3094.
Careless gunmen wounded two people in their 70s yesterday in unrelated North Philly shootings that took place practically around the corner from each other, police said.
In the first incident, a 70-year-old man was renovating his front porch on 26th Street near Cambria about 2:30 p.m. when he saw an unidentified man speed by on a bike.
Moments later, two other men sprinted down the block, shooting at the bicyclist, police said. The 70-year-old was caught in the gunfire, struck in his left foot by a stray bullet.
Police arrested a Kensington man last night after he allegedly ended an argument with a neighbor by shooting him.
Miguel Serrano, 66, was charged with aggravated assault and related offenses for the 11:30 p.m. shooting on Ann Street near Amber, police said. The incident began with an argument between Serrano and a 31-year-old man, police said. Serrano went to his house and returned with a handgun, which he then allegedly used to shoot the younger man in the stomach, police said. He then allegedly pointed his gun at a female neighbor who came outside to check on the hubbub, police said.
Serrano admitted to responding officers that he shot his younger neighbor, and police arrested him and confiscated him gray handgun. The victim is being treated at Temple University Hospital.
A Philadelphia police officer and a friend were charged today in a bizarre scheme in which they allegedly tried to frame the cop's estranged wife, who's also a cop, for shooting him.
But authorities say Robert Penn's wife was innocent of any wrongdoing. They say Penn, 48, who was shot in the shoulder as he arrived home from work last March 2, later asked Charles Mays, 49, to call a Daily News reporter and leave an anonymous voicemail implicating his estranged wife Jennifer. On the message, Mays said that he had been hired by the wife to shoot Penn, and that Jennifer Penn only partially paid him for the botched hit outside the couple's Overbrook Park rowhouse.
The Daily News gave the voicemail to detectives, who were able to identify Mays as the caller, said assistant district attorney Sybil Murphy. Mays then told investigators that he didn't shoot Penn, did not collude with Penn's wife and had called the Daily News at Penn's request, Murphy said.