Archive: April, 2012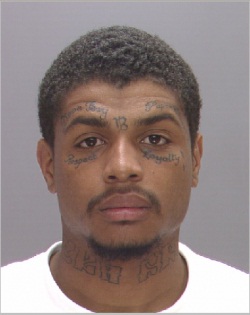 Christian Stephens, a 30-year-old Hunting Park man, was arrested for allegedly robbing a Republic Bank branch in Center City Tuesday morning.
Stephens allegedly robbed the bank on Market Street near 16th around 11:35 a.m. and dropped an undisclosed amount of money on the sidewalk.
Police said a bank teller slid Stephens a dye pack along with the money and it exploded when he stepped outside the bank.
Police are searching for two men who burglarized a home in Bustleton Monday evening and ran away empty handed after one of them set off an alarm.
Two men were recorded on a surveillance camera loitering in front of the house on Masland Street near Gregg hours before the burglary, police said.
Around 6:15 p.m., one man stood guard outside the house while another climbed a fence and broke in through the back door. Simultaneously, a white van was seen circling the block several times police said.
Burglary surveillance video: (Masland Street near Gregg in Bustleton
A paramedic sparked a panic this morning when he reported that his coworker kidnapped him as the pair drove an ambulance through several northwest Philadelphia neighborhoods.
Police put out a bulletin on the ambulance, and Cheltenham Township police spotted it and stopped it at 2nd Street and Cheltenham Avenue. Turns out, the driver had just gotten fired, announced that he didn't have a way home and so would drive the ambulance home, taking his apparently unwilling passenger, another paramedic, along in order to return the ambulance, said Trooper Danea Durham, a spokeswoman for the Pennsylvania State Police, which assisted. It's unclear whether the passenger or his boss called 9-1-1. Either way, the furor erupted.
It's unclear whether anyone will be charged. Updates will be made as they become available.
Cops on Monday night said they arrested two suspects who they believe brutally beat a parking lot attendant with a brick and robbed him last month in Center City.
Arrest warrants were issued for Ronald Moore, 37, and Tamika Wilkins, 36, on Friday, and police said the pair were nabbed without incident on Mole Street near Wharton in Point Breeze late Sunday night. They were being questioned by detectives Monday.
Asrat Mamo, 30, was working as an attendant at an E-Z Park lot on Locust Street near 13th the night of April 4, when cops say they believe the pair accosted him, severely beat him in the head with a brick and robbed him of $100 cash. Mamo was critically wounded in the beating, but has since been released from the hospital.
An officer was assaulted Monday night in Olney during a car stop, police said.
Cops said a 35th District officer had a vehicle pulled over at 2nd and Linton streets around 7:15 p.m. when the man inside the car, who was armed with a handgun, got out and threw a few punches at the officer, then attempted to flee on foot.
Police apprehended the suspect about a block and a half away, at Mascher Street and Nedro Avenue. The officer suffered cuts to his face, mouth and hand during the altercation, officials said, and was taken to Albert Einstein Medical Center. He was expected to be treated and released.
Police are searching for a man who snatched a woman's purse at the Sugar House Casino Wednesday afternoon.
Around 2:45 p.m., police said the unidentified woman walked from the casino to her car and was sitting in the parking lot when the suspect opened her door, took her purse and ran off.
Surveillance cameras inside the casino recorded footage of the suspect and police posted in online in hopes that help from the public leads to an arrest.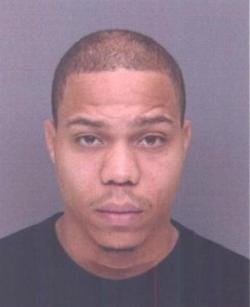 A warrant has been issued for Shekinah Williams, 28, of Point Breeze, who was allegedly involved in a shootout Friday afternoon that killed Clarice Douglas — a 45-year-old innocent bystander — and critically wounded Hakeem Burley, 23, whom police named as a second suspect.
Shots rang out around 2:30 p.m. on Corlies Street near Dickinson and Douglas suffered a gunshot wound to her head as Williams and Burley ran down the street shooting at each other, police said.
Douglas was taken to the Hospital of the University of Pennsylvania and was pronounced dead at 3:32 p.m.
A passerby made a gruesome discovery in West Philadelphia Sunday night, police said, after finding a dead man inside the living room of an abandoned house.
Cops said the body of the man, who appeared to be in his 30s, was found at 7:16 p.m. inside a house on Salford Street just below Market, and he was pronounced dead by medics at the scene at 7:30 p.m. He had three gunshot wounds, cops said -- one in the chest, one in the left side and one in the right knee.
No word from police on how long they believe the man was dead in the house. An investigation into the circumstances surrounding his death was underway Sunday night.