A Philadelphia police officer and a friend were charged today in a bizarre scheme in which they allegedly tried to frame the cop's estranged wife, who's also a cop, for shooting him.
But authorities say Robert Penn's wife was innocent of any wrongdoing. They say Penn, 48, who was shot in the shoulder as he arrived home from work last March 2, later asked Charles Mays, 49, to call a Daily News reporter and leave an anonymous voicemail implicating his estranged wife Jennifer. On the message, Mays said that he had been hired by the wife to shoot Penn, and that Jennifer Penn only partially paid him for the botched hit outside the couple's Overbrook Park rowhouse.
The Daily News gave the voicemail to detectives, who were able to identify Mays as the caller, said assistant district attorney Sybil Murphy. Mays then told investigators that he didn't shoot Penn, did not collude with Penn's wife and had called the Daily News at Penn's request, Murphy said.
Police have identified a teen bicyclist killed by a hit-and-run driver Sunday afternoon in Feltonville as Tyrone Alexander, 17, of Harrowgate.
Alexander, who would have been a senior at Edison High School this fall, was biking just after 1 p.m. on Second Street near Luzerne when a driver hit him, police said.
Alexander, of Atlantic near Jasper, died at Temple University Hospital, and until today, weren't sure of his identity, police said.
Dana DiFilippo & Vinny Vella
@ 11:36 AM 
Permalink
|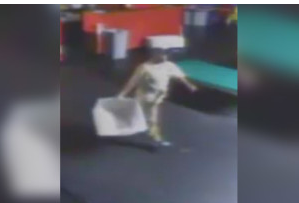 Police are hunting a burglar who stole from babies in Frankford.
The man broke into Nana's Daycare on Frankford Avenue near Jasper Street about 1 a.m. July 6 and stole two 32-inch televisions, one 47-inch television, an X-Box 1 gaming system, a Wii gaming system and four DVD players, police said. Surveillance cameras caught the thief strolling around the brightly colored daycare, toting his looted electronics as casually as if he were shopping at Best Buy.
Police are asking the public's help to identify him. He's described as a white or Latino man, age 30 to 40. He wore a blue hat, gray shirt and tan pants and fled in a circa-2000 Chevy Impala that was possibly green in color. Tipsters, call (215) 686-TIPS or call East Detective Division Det. McCullough at (215) 686-3243 or -3244.
UPDATE, 11:52 A.M. THURSDAY: Police said 17-year-old Rayfiq Tiggle was charged as an adult with aggravated assault, arson, possessing an instrument of a crime, simple assault and recklessly endangering another person. His bail was set at $100,000.
ORIGINAL STORY: An 11-year-old boy is nursing second-degree burns after a teenager lit him on fire, police said.
The vicious incident happened about 5:30 p.m. Wednesday as the victim and one of his friends were sitting on the porch of a home on Hazel Street near 60th, Lt. John Walker, of Southwest Detectives, said.
Police have identified two victims of recent, unrelated murders as Rasul Williams, 38, of Northern Liberties, and Julius Colzie, 27, of West Philly.
In the first case, Williams, of Brown Street near Front, was one of three people shot just after midnight yesterday on 28th Street near Grays Ferry Avenue in Grays Ferry. He had been shot multiple times and died at 1:07 a.m. at Penn Presbyterian Medical Center. A 40-year-old man was treated and released from the Hospital of the University of Pennsylvania for gunshot wounds to both legs, while a 45-year-old man showed up at Kennedy University Hospital in Stratford, N.J., with gunshot wounds to both legs; he was treated and released.
In the second case, police found Colzie, of 58th Street near Arch, sitting in the driver's seat of a 2006 black Nissan Altima on Ithan Street near Springfield Avenue in Kingsessing just before 2:30 a.m. Monday with a gunshot wound to his head, police said. Paramedics pronounced him dead at the scene at 2:35 a.m.
A man found dead in the back yard of a vacant Kensington home Monday afternoon was a murder victim who'd been stabbed in the chest, the Medical Examiner's Office has ruled.
The man, whose identity remains unknown, was found in the yard on Ormes Street near Somerset at 1:15 p.m. Monday, police said. Paramedics declared him dead at 1:20 p.m. Police reported no suspects or motive. Tipsters can call homicide detectives at (215) 686-3334 or -3335.
One man is dead after his car crashed into a tree in Bustleton, police said.
The crash occurred on in the northbound lanes of Roosevelt Boulevard near Conwell Avenue, about 9 p.m. No other injuries were reported in the incident, police said.
The identity of the driver, who was pronounced dead at the scene, was not immediately available. It was unclear what caused the crash.
Officers in Northeast Philly's 15th District arrested a gunman not long after he allegedly gunned down a 21-year-old man in Bridesburg, police said.
The brazen, broad-daylight shooting happened just before 1:30 p.m. on Orthodox Street near Richmond. Investigators found the victim, who hasn't been identified, lying on the street, shot multiple times in his torso, police said.
He was taken to Temple University Hospital, where he was pronounced dead about a half-hour later.