Police have identified a man who died when he wrecked near a South Philly SEPTA station as Edward McQuin, 54, of 8th Street near Moore.
McQuin was driving east on Oregon Avenue near Broad Street about 5:30 a.m. Sunday when he lost control of his car, hit the median and flipped his car, which came to rest at the SEPTA station at Broad and Oregon. McQuin was thrown from the car and died of his injuries. Police still are investigating the cause of the wreck.
Police are seeking suspects in a morning homicide in West Philadelphia.
Someone shot a 37-year-old man multiple times about 10:45 a.m. on Christian Street near 55th, said Officer Christine O'Brien, a police spokeswoman. Paramedics rushed the man to the Hospital of the University of Pennsylvania, where he died at 11:14 a.m., O'Brien said. The victim's name wasn't released, because his family hadn't been notified.
Police reported no suspects or motive. Tipsters can call homicide detectives at (215) 686-3334 or -3335.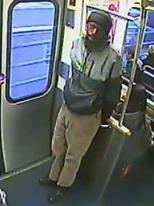 Police are seeking the public's help to identify the brute who jumped a man on a Septa train in an apparent attempt to steal his phone.
The attack happened about 8:30 a.m. on Oct. 30 aboard the Frankford El train heading toward 69th Street, police said. The attacker was standing near the doors as the train approached the Berks Street station, when he lunged at a 23-year-old man sitting nearby and punched him in the face, demanding his cell phone, police said. Other passengers intervened to stop the assault, and the would-be robber got off the train at the Berks Street station. The victim suffered a cut lip and facial swelling.
The attacker is described as a slim, bearded, black man with a dark complexion. He was about 5-foot-11 and wore a two-tone gray jacket, tan corduroy pants, black or gray Nike sneakers and a black skull cap.Tipsters can call 9-1-1, call (215) 686-TIPS (8477) or text a tip to PPD TIP or 773847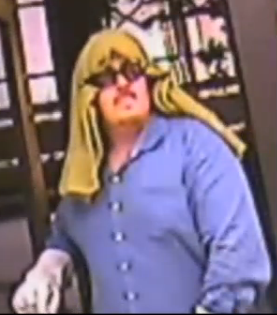 Police are asking the public's help to identify a burly, BMW-driving bandit who tried to rob a Wawa last month in Center City - but instead fled after an employee fought back.
The man entered the Wawa on Walnut Street near 9th just after 5:30 a.m. on Oct. 13, wearing sunglasses and a green towel around his head, police said. He approached the employee at the counter and demanded money, tugging at his waistband to suggest a weapon, police said. When the employee said: "Show me the gun," the suspect pulled out a thin piece of metal with a curved handle and walked toward the employee, police said.
But the employee punched the would-be robber in the face, knocking him to the ground and continuing to punch him until his workers pulled him off, police said. The failed robber then fled the store without any money, speeding off west on Walnut Street in a dark blue or green BMW X5 with no license plate.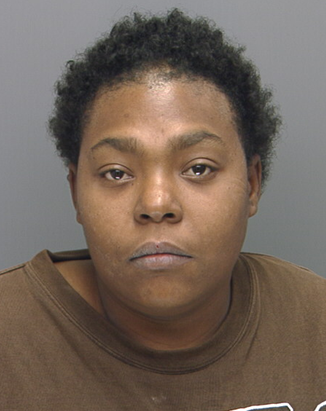 A South Philadelphia woman who police say attacked and robbed employees at two businesses near her home earlier this week has been arrested.
Tara Silva, 34, of Emily Street near 20th, was arrested just a block from her home after officers on patrol spotted her about lunchtime yesterday, police said.
Just after noon Monday, police said, Silva pulled a knife on an employee of Grace Grocery on 19th Street near McKean, bound the employee with duct tape and beat the employee. She then fled with cash, cigarettes and the employee's cell phone, police said.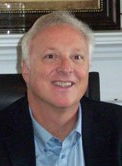 A businessman is donating $26,000 to help the Philadelphia Police Department buy bulletproof vests.
Joseph L. Carlini, CEO of the McKean Defense Group and a Philadelphia Police Foundation board member, made the contribution to honor his father Joseph, 73, a retired, 20-year veteran of the police department.
"I can't think of a better way to honor my father's 20 years of service as a Philadelphia police officer than to provide his current brothers and sisters in blue with state-of-the-art body armor protection to keep them safe while they keep our citizens safe," Carlini said.
A man was clinging to life Monday night after he was shot five times on a street in West Philadelphia.
Police said the man, whose identity was unknown late Monday, was on Vogdes Street near Baltimore Avenue around 8:30 p.m. when someone opened fire on him, wounding him four times in the chest and back and once in the wrist.
The man managed to stumble around the corner onto Baltimore Avenue, where he collapsed onto a car. The driver of that car, a good Samaritan, drove the victim to Mercy Hospital. The victim was later taken to the Hospital of the University of Pennsylvania, where he remained late Monday in critical condition.
One man is dead and another stands charged with murder after a brawl inside a South Street club this weekend spilled onto the street and escalated into gunfire.
Dead of several gunshot wounds to his chest and head is Demetry Presley, 21, of Sicklerville, N.J., according to police. Lance Smith, 24, of Willingboro, N.J., was arrested at the scene and charged with murder and related offenses, police said.
Court records show that Smith was arrested in Philadelphia in 2011 for DUI and resisting arrest, though those charges were eventually dropped. A police source said that arrest also happened on South Street.