Police have arrested a Juniata Park man in Saturday's stabbing death of a young Mayfair man who was attacked as he walked home with friends from a neighborhood pub.
Angelo Maldonado, 39, of Claridge Street near Pike, was charged with murder and related offenses in the death of Thomas Ewing, 21.
Ewing and a few friends had left Owen's Cafe, on Cottman Avenue near Revere Street, and were walking to his house on Revere just before 3 a.m. when the driver of a passing Ford pickup truck jumped out, argued with him and then stabbed Ewing in the chest, right shoulder and abdomen before fleeing. Medics took Ewing to Aria Health's Torresdale hospital, where he was pronounced dead about 30 minutes later.
Two people died when a driver flipped her speeding car early this morning on Roosevelt Boulevard in Crescentville, police said.
The accident happened just before 2:30 a.m. when the southbound driver, 24, tried to turn onto Adams Avenue, said Officer Leeloni Palmiero, a police spokeswoman. Instead, her car veered out of control, hitting the curb and utility box and ejecting both her and her passenger, a 30-year-old man, Palmiero said. Medics pronounced both dead at the scene at 2:35 a.m. Their names weren't released.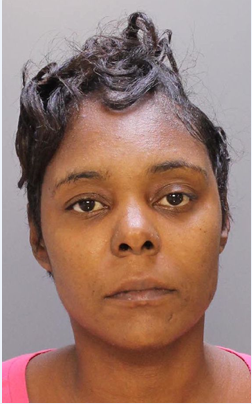 Police have identified several victims of unrelated weekend murders.
Moses McMillian, 18, of Croskey Street near Berks in North Philly, died just after after 2 a.m. Friday after someone shot him in the chest and stomach nearly two hours earlier on his block. An argument sparked the violence, but police reported no suspects.
Joey Torres, 22, of Kendrick Street near Frankford in Upper Holmesburg, was shot in the head and chest on B Street near Indiana Avenue in Kensington just before 4:30 p.m. Friday, said Officer Leeloni Palmiero, a police spokeswoman. Torres, 22, died at 7:44 p.m. at Temple University Hospital. Two other men who also were shot remained in stable condition at Temple; one, 22, with a gunshot wound to his back, while the other, 25, had been shot in the chest, back, arm and hand, Palmiero said. The three were shot inside a tan 2005 Toyota Avalon. Police reported no suspects or motive.
A teen who was rushed to the hospital Sunday night with a suspected nosebleed instead had been shot in the head and later died from the injury, police said.
Police rushed to Reedland Street near 63rd in Elmwood for a hospital case about 6:45 p.m. and found the boy, 16, bleeding in the living room of a home there, said Officer Leeloni Palmiero, a police spokeswoman. The teen, whose name hasn't been released, died less than an hour later at Penn-Presbyterian Hospital, Palmiero said.
Police reported no suspects or motive. Tipsters, call homicide detectives at (215) 686-3334 or -3335.
About a dozen protesters blocked traffic and tried to get into Philadelphia District Attorney Seth Williams' office in Center City this morning to demand that the city's top prosecutor reopen his investigation into December's controversial police shooting of a black man during a car stop in Mayfair.
Activists have rallied regularly since Brandon Tate-Brown, 26, was shot Dec. 15 during a car stop on Frankford Avenue near Magee, saying the stop was unjustified and two rookie cops initiated the brutal struggle during which one shot Tate-Brown dead. But police have maintained that the car stop was legitimate and that Tate-Brown had a loaded, stolen handgun in his center console, that Tate-Brown sparked the struggle when he broke free as the cops tried to arrest him for it and that the officers feared he would go for the gun. Williams has cleared the cops of any wrongdoing. The protesters have regularly demanded the case be reopened and the two officers involved be fired and arrested.
This morning's protest was as much about the Black Lives Matter movement as it was about Tate-Brown.
Now this is a case of hard luck.
A violent home invasion early this morning in South Philly netted three armed robbers a lock box containing $1,000 in cash and a winning lottery ticket worth $4,000, according to police.
Around 4:09 a.m., three men, at least one of whom was armed, entered a home on Sheridan Street near Ritner through a first-floor front window. A woman on the first floor ran out of the house and was chased down the street by one or more of the assailants, who knocked her to the ground causing cuts on her lips and elbows, police said.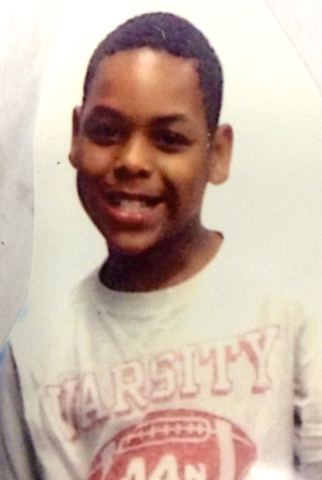 Police and the FBI are asking for the public's help to find an 11-year-old Delaware County boy who went missing from Folcroft on Monday.
Laquan "Quan" Lattimore, who lives in Folcroft and attends Sharon Hill Elementary School, was last seen near King Avenue and Chester Pike on his bicycle at 3 p.m. Monday, maybe with several other juveniles. He has been known to ride his bicycle into Southwest and West Philadelphia in the past but has never run away or gone missing before, police said.
He is described as a black male, 5-foot-3 and 125 pounds. He has a light brown complexion and was seen wearing a blue and white collared shirt, blue denim jeans, black sneakers and gray backpack. His bicycle is a spray-painted, gold-colored mountain bike with straight handlebars and a hand-painted orange stripe on the frame.
Police this morning identified two victims of unrelated murders.
In the earlier case, someone shot Maurice Harris, 25, of Fairhill Street near Cumberland in Hartranft, just after 4 p.m. outside his home, police said. Officers responding to a report of gunfire found Harris slumped over on the front steps of a home on the block, with gunshot wounds to his chest, back and wrist. He died 20 minutes later at Temple University Hospital. Investigators say Harris had just arrived there when a dark sedan pulled up, and two men jumped out and began firing at Harris. Police listed no motive or suspects.
About an hour later, someone shot Earnest Pearson, 45, of 25th Street near Berks in North Philly, on Cabot Street near 27th, police said. Police responding to a report of gunfire found Pearson with a gunshot wound to his chest inside a car repair shop, and paramedics declared him dead at the scene at 5:40 p.m. Investigators determined an unknown man entered the shop, pointed a shotgun at Pearson and blasted it twice before sprinting away. Officers followed oily, bloody footprints a block or so away to a nearby property on Girard Avenue near 26th in Fairmount, where they declared a barricade situation and called the SWAT team, police said. SWAT officers searched the property but found no gunman. Police listed no motive or suspects.