The funeral for Joyce Craig-Lewis, who became the first female firefighter to die on duty in Philadelphia when she perished early Tuesday, will be Saturday morning.
Well-wishers will have several opportunities to pay their respects, with viewings scheduled at Batchelor Brothers Funeral Services, 7112 N. Broad St., from 6-9 p.m. this Friday and again from 8 to 10 a.m. Saturday. A funeral service is set for 10 a.m. to noon Saturday, also at Batchelor Brothers. Burial will follow in Ivy Hill Cemetery, 1202 Easton Road
Craig-Lewis, 36, an 11-year veteran and mother of two, died after she got trapped in a hellacious, overnight basement fire in a two-story brick rowhouse on Middleton Street near Woolston Avenue in West Oak Lane.
A spate of weekend slayings across Philadelphia left five people dead, and police on Monday publicly identified the victims.
In the most recent homicide, police were called to Hortter Street near Mansfield Avenue in East Mount Airy's Stenton section at 11:22 p.m. for a person with a gun. When they arrived, police said, officers found 23-year-old Yohannon Shemuel Alexander dead of several gunshot wounds to the chest in the driver's seat of a black Ford Focus. Alexander, who lived on 8th Street near Spencer in Olney, was pronounced dead at the scene at 11:32 p.m.
Police said on Monday they do not know who shot Alexander or why.
Tell you what: Raymond Starr had a helluva scam going for a little while there.
Members of the Philadelphia Police Department's Major Crimes Unit started following his trail in April, when they were tipped off to an apparent bank fraud scheme that the 21-year-old was allegedly running.
Capt. Roland Lee, the unit's commander, said at a news conference this morning that the scam worked like this: Starr would approach an unsuspecting person -- usually a young adult on a college campus, or on South Street -- and claim that he needed to cash a check, but didn't have a checking account of his own.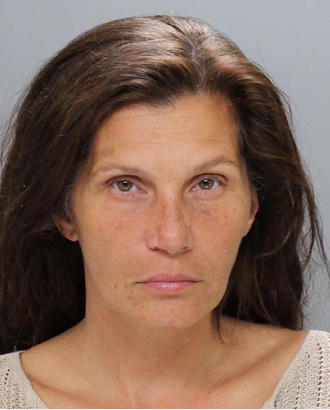 The caregiver of an elderly East Frankford woman who died a week after a social worker found her starving and covered in lice and maggot-infested bed sores is now charged with murder.
Jean Marie Dombrowski, 48, of Worth Street near Wakeling, was charged with murder, involuntary manslaughter, neglect of care of a dependent person and theft by deception in the Nov. 15 death of Prane Paciunas, 89, said Officer Rafeeq Strickland, a police spokesman.
Police — summoned by a Philadelphia Council for Aging worker doing a well-being check — found Paciunas lying on a mattress in the first-floor living room of a ramshackle home on Haworth Street near Torresdale Avenue on Nov. 7, Strickland said.
Fifteen years after Warner Freeman was gunned down, police say they've arrested the man who pulled the trigger.
Tariq Rashid, 41, was charged yesterday with murder and related offenses in Freeman's death, a police spokeswoman said.
Police found Freeman, 21, at Lankenau Medical Center on the night of June 13, 1999. Medical staff told the responding officers that an unidentified person had dropped the West Philly resident off at the hospital before speeding away, the spokeswoman said.
One of Philly rapper Meek Mill's songs is called "Amen," which is exactly what he may be saying when he's released from prison today.
Meek Mill, whose real name is Robert Williams, is slated to be released today from the Hoffman House, a private North Philadelphia prison that has a contract with the city, according to Shawn Hawes, Philadelphia prisons spokeswoman.
Mill, 27, has been incarcerated since July 11th when a judge sentenced him to three-to-six months in prison for violating his probation on a drug-and-gun case from 2009.
Philadelphia Police Commissioner Charles Ramsey was one of two people appointed by President Barack Obama today to chair his Task Force on 21st Century Policing, according to a news release from the White House.
The task force will include community leaders and law enforcement representatives. It will examine how to build public trust and how to effectively promote crime reduction, the release said.
Ramsey, who is president of the Major Cities Chiefs Police Association, will chair the task force with Laurie Robinson, a former assistant attorney general and a professor at George Mason University.
More than 30 officers over in the 22nd District, which is headquartered at 17th Street and Montgomery Avenue in North Philadelphia, began wearing body cameras today as part of a pilot program, according to police.
The officers, all of whom volunteered for the program, will test six different brands of on-body cameras. The tests will begin on the day-work tours and move on to night-shift tours as the six-month pilot program continues.
"During this initiative, officers will evaluate the performance of each body camera, as well as test the process of collecting and storing captured footage in an evidence management system," a news release read.