A blaze at a North Philadelphia housing complex was put out quickly without any injury, police on the scene said last night.
The fire broke out about 8:30 p.m. on the 16th floor of a Public Housing Authority building on 11th near Cumberland, police said. Approximately 160 housing units were damaged in the fire, which was believed to have been started by a burning mattress.
Fire crews on the scene were seen evacuating residents, who will be relocated in the coming days by the Office of Emergency Management.
Police today released footage of the robbery of William Anderson, a delivery driver for a Wynnefield pizzeria.
Anderson, 30, was shot three times during the incident early Thursday, and is currently in critical but stable condition at the Hospital of University of Pennsylvania.
Anyone with information is asked to contact police at 215-686-3183 or 215-686-TIPS (8477).
A South Philly woman learned the hard way yesterday that Santa isn't the only one watching.
Police say Amanda Beason, 28, turned herself in early this morning after surveillance footage of her and an unidentified accomplice stealing packages last night from outside two homes on 17th Street near Bigler made the rounds on social media.
"People saw the video, recognized her, and told her face was all over the place," said Capt. Laurence Nodiff of South Detectives.
This post has been updated.
The owner of a South Philly sushi restaurant finally made his point yesterday, teaching a suspected serial robber one sharp lesson.
Tishon Jones, 19, entered the Terryin Sushi Bar on Snyder Avenue near 4th Street about 2:48 p.m., armed with a gun and ready to clean out the register, according to Capt. Laurence Nodiff of South Detective Division
Two men were shot within 30 minutes last night, in separate incidents that bear eerie similarities.
In the first, a 40-year-old man was shot once in each calf about 6:30 p.m. on 51st Street near Kingsessing Avenue in Kingsessing, according to police.
Chief Inspector Scott Small said the man was taken to the Hospital of the University of Pennsylvania, and is in stable condition.
Let this be a lesson to cellphone users everywhere: Look both ways before making that call.
A West Philly man chatting on his phone failed to do so yesterday while crossing the street at Conshohocken Avenue and Cranston Road about 4:15 p.m. and was struck by a SEPTA bus, police said.
The 20-year-old was taken to Temple University Hospital in stable condition, and an officer at the hospital said he suffered no broken bones or major injuries.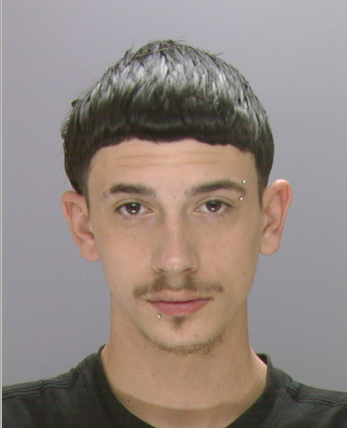 An unidentified man is in critical condition after a hit and run crash in Kingessing early this morning, police said.
The victim was crossing the street at the intersection of 54th and Woodland Avenue about 12:41 a.m. when he was struck by a Honda Civic driven by Justin Popelak, 20, of Lester, Delaware County.
Popelak and one of the car's passengers fled the scene, but the car's owner, who was also in the vehicle during the crash, remained at the scene, police said.
A 31-year-old man has been taken to Temple University Hospital after getting shot in the left hip Tuesday night, police said.
The victim told police he was standing on the corner of Mutter and Norris streets in North Philadelphia when a car pulled up at about 9:59 p.m.
Someone from inside the car got out and shot at the man, who received only a graze wound, before getting back inside the vehicle and fleeing the scene, according to police.