This post has been updated.
The owner of a South Philly sushi restaurant finally made his point yesterday, teaching a suspected serial robber one sharp lesson.
Tishon Jones, 19, entered the Terryin Sushi Bar on Snyder Avenue near 4th Street about 2:48 p.m., armed with a gun and ready to clean out the register, according to Capt. Laurence Nodiff of South Detective Division
Two men were shot within 30 minutes last night, in separate incidents that bear eerie similarities.
In the first, a 40-year-old man was shot once in each calf about 6:30 p.m. on 51st Street near Kingsessing Avenue in Kingsessing, according to police.
Chief Inspector Scott Small said the man was taken to the Hospital of the University of Pennsylvania, and is in stable condition.
Let this be a lesson to cellphone users everywhere: Look both ways before making that call.
A West Philly man chatting on his phone failed to do so yesterday while crossing the street at Conshohocken Avenue and Cranston Road about 4:15 p.m. and was struck by a SEPTA bus, police said.
The 20-year-old was taken to Temple University Hospital in stable condition, and an officer at the hospital said he suffered no broken bones or major injuries.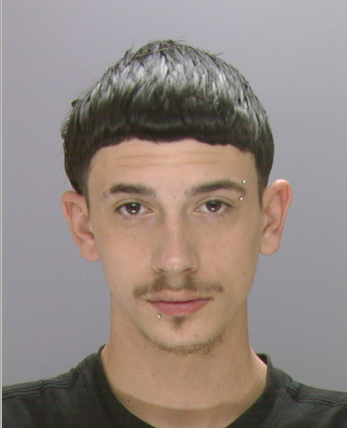 An unidentified man is in critical condition after a hit and run crash in Kingessing early this morning, police said.
The victim was crossing the street at the intersection of 54th and Woodland Avenue about 12:41 a.m. when he was struck by a Honda Civic driven by Justin Popelak, 20, of Lester, Delaware County.
Popelak and one of the car's passengers fled the scene, but the car's owner, who was also in the vehicle during the crash, remained at the scene, police said.
A 31-year-old man has been taken to Temple University Hospital after getting shot in the left hip Tuesday night, police said.
The victim told police he was standing on the corner of Mutter and Norris streets in North Philadelphia when a car pulled up at about 9:59 p.m.
Someone from inside the car got out and shot at the man, who received only a graze wound, before getting back inside the vehicle and fleeing the scene, according to police.
An unidentified woman really Scrooged over a Bucks County restaurant yesterday.
Nicole Dean, the general manager of the Wings-To-Go franchise on Oxford Valley Road in Fairless Hills said the woman helped herself to at least two items in a Toys-For-Tots donation bin, all while in full view of other customers and the store's surveillance camera, which caught her in the act.
"When we replayed the footage, I was just shocked," said Dean. "Hard to believe someone would do this…there was another guy right in front of when she reached in."
Last night was a busy one for the 26th Police District.
A joint taskforce of Narcotics Unit officers and SEPTA Transit Police made a major drug bust on the 1900 block of East Dauphin Street in North Philadelphia just after 8 p.m., netting more than $6,000 in crack and heroin.
"This was huge for us," said 26th District Captain Michael Cram. "That area has really taken a turn for the worse; you can't help but get a bad vibe when you're on that block."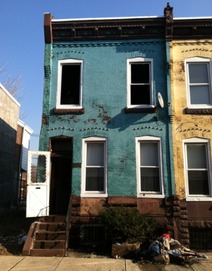 This post has been updated.
An elderly Strawberry Mansion woman was killed and her housemate was injured this morning in a house fire.
Emergency crews were called to a two-story, brick row house on Stanley Street near Norris just before 9 a.m., said fire chief Richard Davison. Firefighters got the blaze under control by 9:10 a.m., Davison added. But as firefighters combed through the wreckage, they found Martha Frazier, 92, dead in a second-floor bedroom.