An unidentified man is dead after being shot multiple times in Overbrook, police said.
The victim, 26, was shot a total of nine times: once in the head, once in the back, twice in his right hand, once in the buttocks and four times in both legs. He was taken to the Hospital of the University of Pennsylvania in critical condition, where he was pronounced dead at 9:44 p.m. tonight, police spokeswoman Officer Tanya Little said
The shooting occurred about 8:36 p.m. at Lansdowne Avenue near Allison Street. Another male, 24, was injured in the incident. That victim was shot once in the left leg and taken to Penn in stable condition.
A Germantown man is in custody in connection to the murder of a retired Villanova astronomy professor, police said.
Jose Diaz, 42, of Hansberry Street near Greene, was arrested today for the murder of Carol Ambruster.
Ambruster, 69, was found by her roommate in their apartment on Wayne Avenue near School House Lane in Germantown on Dec. 9 with multiple stab wounds in her chest and neck. She was pronounced dead at the scene.
Upper Darby Police Superintendent Michael Chitwood keeps thinking he's seen it all. And then someone rips off a cemetery, and his whole worldview changes.
"I guess nothing's sacred anymore," Chitwood said. "It's sad that these family members made a monument for their loved ones, and some scumbags ruin it for money."
The "scumbags" Chitwood referred to stole four heavy bronze doors from the front of two mausoleums in Arlington Cemetery, located on State Road near Shadeland Avenue in Drexel Hill. They're valued at about $9,000 apiece, bringing the total take somewhere in the $36,000 range.
Police and SEPTA are investigating an incident from this morning in which a woman had a close call on the tracks of the Market-Frankford Line.
About 11 a.m., the woman, 59, fell into the track area at the line's 5th Street Station as a westbound train was arriving at the central platform area, according to SEPTA spokeswoman Jerri Williams
"She's very lucky; with the way she fell, she never made actual contact with the train," Williams said.
A Northeast Philadelphia man brought a knife to a fight with a coworker, and now faces an attempted murder charge.
Police say Michael Bozzi, 45, of Anchor Street near Summerdale Avenue, used a paring knife to slash the face of a 47-year-old man about 8 a.m. this morning.
The attack took place at 18th and Ritner streets in South Philadelphia, and stemmed from an argument between Bozzi and the victim over who receives more scheduled hours at their place of employment.
Police have released the identity of the man killed in a shootout in the Feltonville section of North Philadelphia early yesterday.
Broderick Howard, 26, of Alcott Street near Large in Oxford Circle, died after being shot multiple times by a 25-year-old man, whom police spokeswoman Officer Tanya Little said Howard shot at first.
Police have ruled Howard's death as justifiable, meaning his shooter acted in self-defense. The identity of that man, who Little said remains in critical condition at Temple University Hospital after being shot once in the chest by Howard, remains unknown.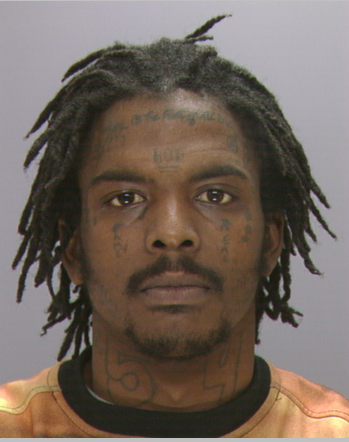 A West Philadelphia man faces murder charges after police say they spent months tracking him down.
Joshua Raheem, 21, turned himself in Monday after detectives from the Homicide Unit issued a warrant at his home on Baltimore Avenue near 54th.
Raheem is a key suspect in a triple shooting June 6 that claimed the life of John Carrington, 21, and critically injured two other males.
An Olney man is in custody in connection to a robbery in Old City, and police are crediting an anonymous tip for the arrest.
Keith Richardson, 19, of Champlost Street near A, is charged with attempted murder, robbery and related charges in connection to a robbery last month on Sansom Street near 7th in Jewelers' Row.
Surveillance footage from the robbery shows four males, one of whom is believed to be Richardson, following a 23-year-old man as he walks down Sansom in the early hours of Nov. 17. As the man turns to enter a building, he's assaulted from behind by one of the suspects and knocked to the ground.