A 21-year-old woman who caught a stray bullet to the head inside her Southwest Philadelphia home when a shooting erupted a block away late Wednesday night was not the only innocent victim of the shooting, police said today.
A 41-year-old man wounded in the shoulder on Daggett Street near Dicks Avenue was also a bystander, Lt. John Walker of Southwest Detectives said. The man had been standing outside his girlfriend's house smoking a cigarette at the time of the shooting when he caught the stray bullet. The woman, who was in her bedroom on Buist Avenue near 65th Street, suffered a graze wound. Both innocent victims were expected to recover, police said.
Walker said investigators believe a group of young men was hanging out at Daggett and Dicks around 9:20 p.m. Wednesday when three other men – described as black, between 18 and 20, and wearing dark hooded sweatshirts – approached them, pulled guns and unloaded at least 32 shots in their direction. One man from the group targeted, a 19-year-old, was wounded in the head and remains in critical condition at the Hospital of the University of Pennsylvania today. Walker said police do not believe that any of the men in the group returned fire.
A 9-year-old girl is in stable condition after being injured in a hit-and-run in Oxford Circle Thursday afternoon, police said.
The accident happened on Large Street near Devereaux around 3:30 p.m. Police said the girl was struck by a white Kia traveling southbound on Large Street. The driver, a white female, got out of the car briefly to assess the damage before driving off, police said.
The child was transported to St. Christopher's Hospital for Children. The extent of her injuries are unknown.
Police shot and killed a pitbull last night after it attacked a woman in her Belmont home, leaving her hospitalized.
The woman, 21, remains in stable condition at the Hospital of the University of Pennsylvania after the dog bit her arms, legs and abdomen just after 5 p.m. in the family's home on Ogden Street near 42nd, said Officer Christine O'Brien, a police spokeswoman. The dog was a family pet, O'Brien added. It's unclear why the animal attacked.
Update: The American Medical Veterinary Society just alerted me that next week is National Dog Bite Prevention Week. Philadelphia ranked fifth nationally in the number of postal workers bitten by dogs (34 in 2012, according to the U.S. Postal Service), while Pennsylvania ranks fifth nationally in dog-bite-related insurance claims (165 claims worth $4.5 million, according to State Farm Insurance).
A 21-year-old woman was getting ready to go to bed in her Southwest Philadelphia home last night when a bullet crashed through her window and struck her in the head, critically wounding her, police said.
The woman was about a block away from Daggett Street and Dicks Avenue in Elmwood, where police found two men suffering from gunshot wounds on the street about 9:20 p.m., said Lt. John Walker of Southwest Detectives. A few minutes later, cops were called to Buist Avenue near 65th Street, where they found the injured woman in a bedroom, Walker said.
All three were taken to the Hospital of the University of Pennsylvania. The woman was in critical condition about 10:30 p.m. One man, shot in the head, was also critical, and the second man, shot in the shoulder, was stable.
Police shot and killed a pitbull after it attacked someone in West Philadelphia.
The incident unfoled on Ogden Street near 42nd around 5:30 p.m. Authorities said a person was bitten several times. Responding officers fired, striking the dog.
WCAU-TV reported the victim was the dog's owner and that she was trying to take the dog's newborn puppies in the house when the pit attacked her.
Police are investigating a shooting in Southwest Philadelphia's Kingsessing section that left a man hospitalized.
Cops were called to Alder Street near Chester Avenue around 8:15 p.m. for the report of a man who had been shot and ran into a house.
When they arrived, they found the victim, a 34-year-old man, with gunshot wounds to each arm and his back. Cops took him to the Hospital of the University of Pennsylvania, where he was listed in stable condition about an hour after the shooting.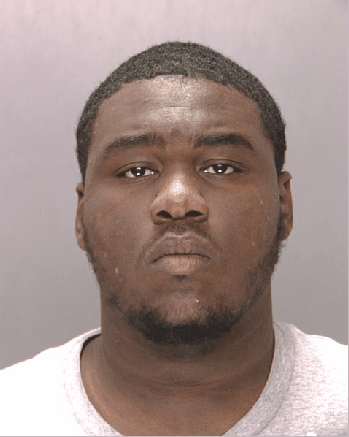 An 18-year-old man has been charged in the murder of a popular disc jockey on South Street, while a second suspect remains at-large.
Police arrested Josephe Murray, of Reedland Street near 58th, on Wednesday. Murray and an accomplice fatally shot Tom Watson, 36, during a robbery as Watson entered his apartment on South Street near 3rd above the Haagen Dazs ice-cream store Saturday, police said.
Watson's body was found behind the counter in the ice-cream store by a friend who had dropped him off, friends said. Medics pronounced him dead at the scene at 3:37 a.m.
Police opened fire on a 19-year-old man in West Philadelphia's Parkside neighborhood late last night after he allegedly pulled a gun on officers who tried to stop him for investigation.
Police from the 19th District attempted to stop the man a few minutes before midnight on Master Street near 51st to investigate him for a curfew violation, department spokesman Lt. John Stanford said. The man took off running south on 51st Street, then onto Kershaw Street with police chasing him, and at one point, pulled out a gun, Stanford said. One officer fired shots at him, but missed.
The suspect then managed to get onto a rooftop of a house on Kershaw Street, where police eventually found him and arrested him, Stanford said. A BB gun was also recovered on the roof.

Philadelphia District Attorney Seth Williams usually does his crime-fighting in the courtroom. But early Sunday morning, he found himself chasing down a criminal on the street, when an allegedly drunk driver blasted past him and his security detail going the wrong way on a West Philadelphia block.
The incident ended only after Chanae Morris, 24, of Ridgewood Street near 54th in Kingsessing, crashed her 2013 Chevrolet Impala into another car, Williams' spokeswoman Tasha Jamerson and police spokeswoman Officer Christine O'Brien said. Morris was arraigned this morning and ordered held on $7,500 bail for driving under the influence, criminal mischief, simple assault and recklessly endangering another person, Jamerson said.
The 12:51 a.m. incident started when Morris allegedly sped past Williams' security detail on 63rd Street near Girard Avenue. When officers tried to pull Morris over, she ran through several red lights and crashed into a car westbound on Haverford Avenue at 63rd Street, O'Brien said. The driver of that car was treated at the Hospital of the University of Pennsylvania for unspecified injuries. Morris was uninjured; she faces a June 12 preliminary hearing.
Police are searching for the gunman who shot four people outside a corner store in East Germantown Saturday night.
The shooting happened around 8:30 p.m. at the corner of 21st Street and Medary Avenue. Police said the victims -- all males ages 15, 16, 17 and 20 -- were standing outside the store when an unknown car stopped at the stop sign and someone began firing from the passenger side.
The victims were struck in the shoulder, butt and legs. The vehicle fled south on 21st Street, police said.