Archive: July, 2012
William Bender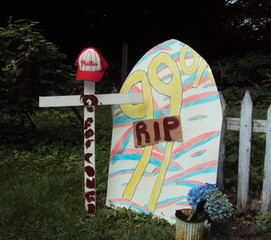 My email inbox informs me that "pro-democracy activist" Owen Powell, one of two third party candidates in this year's 7th Congressional District race, has bowed out because he didn't have the resources to be competitive in November. Read: You can't get elected to Congress without a couple million bucks to throw around.
Powell, the self-described "candidate for the rest of us" who was campaigning on a cut-military-spending platform (good luck with that), said he was well received in "hair salons, lumber yards, paint stores, Wawas and pizza parlors" ... and even one guy from the Maldives Islands who "checked out my page every day for months."
"Whoever you are, luv ya!" Powell emailed.
Stephanie Farr
For the last 24 hours, it's been like the "Dukes of Hazzard" in Delaware County with two wild car chases that snaked through several municipalities ending in spectacular crashes where the occupants were either rescued or escaped, according to police.
In the first chase, around 11:52 p.m. Tuesday, Collingdale police were called to Jackson and Pusey avenues by a food delivery driver who was beaten and robbed by three men when he went to deliver a cheesesteak, police said. The victim, who was "bleeding profusely" and "covered in blood," was taken to Crozer-Chester Medical Center for treatment of a large gash on the side of his head, according to Collingdale Police Chief Bob Adams.
Police searching for a white Toyota Corolla with Ohio plates that fled the scene spotted the car on Calcon Hook Road near Hook Road in Darby Township. But when three marked cop cars converged on the vehicle and activated their lights, the driver smashed in to a Darby Township cruiser, ripping the bumper off before driving on to I-95 South, police said.
Stephanie Farr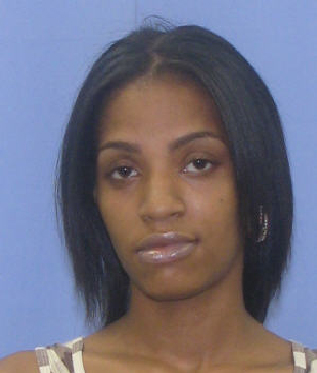 A woman who was being held for shoplifting at an Upper Darby Pathmark on Saturday busted out of the security office and ran through the store topless after losing her shirt in a fight with guards, according to police.
Around 12:49 p.m., security officers at the Pathmark on 69th Street near Patterson Avenue caught Aishana Clayton, 26, shoplifting a package of Pampers diapers on video, said Upper Darby Police Superintendent Michael Chitwood.
The guards detained Clayton and led her to a security office in the store, police said. Once there, Clayton began to punch, bite, scratch and kick a 47-year-old female guard in an attempt to escape, Chitwood said.
Stephanie Farr
The little boy was just 16 days shy of marking his first year in this world, but before he could, he was taken out of it under what police are calling suspicious circumstances.
Around 8:24 a.m. Sunday, Collingdale police were called to a home on Lincoln Avenue for a baby in respiratory distress, said Collingdale Police Chief Bob Adams.
The baby boy, whose first birthday would have been on July 31, was taken to Mercy Fitzgerald Hospital where he was pronounced dead at 8:40 a.m., according to police.
William Bender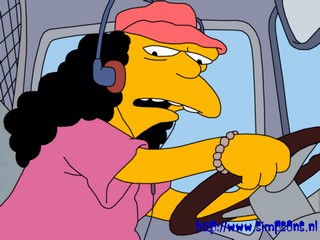 Last time I checked, SEPTA doesn't have any routes that include a stop to pick up 100 pounds of high-grade weed. But that's what got bus driver Yves Daudier in serious trouble, state Attorney General Linda Kelly just announced.
Daudier, 43, who has addresses in Yeadon, Delaware County, and Sewell, N.J., allegedly used his lunch break to hop in his personal vehicle and swing by a self-storage facility on Island Avenue to grab 104-pounds of really good marijuana, Kelly said. He was in his SEPTA uniform at the time. (Guess he didn't buy his Powerball ticket in April).
Daudier was arrested Thursday and was in possession of a scale, an electronic money counter and a Breitling watch worth several thousand dollars that he claimed he "found" on the bus, authorities said. He apparently also owns a Porsche, a Mercedes and intended to lease a Bentley. He's charged with conspiracy, possession of marijuana with intent to deliver and related offenses.
William Bender
You've probably read the line in crime novels or heard it on police procedural TV shows: Cops telling a suspect to stay where they can find him while they conduct the investigation.
Robert Hendricks hadn't gone anywhere in weeks. Didn't move an inch. The 63-year-old Radnor resident apparently blew a hole in his head – likely sometime in May – after cops raided his Highland Lane home near the Haverford border and seized several computers as part of a sexual-assault investigation involving a teenage girl.
Hendricks' body wasn't discovered until last Saturday when one of his daughters knocked on the door, got no response and called police. Radnor Police Lt. Andrew Block said Hendricks died of a self-inflicted gunshot wound. He'd likely been dead six to eight weeks, Block said.
William Bender
No, crop circles aren't mysteriously appearing outside Delaware County row homes. Unfortunately. That brown circle on Joanne and Fred Mignogna's Clifton Heights lawn is just a patch of dead grass, a sad reminder that children had fun there in the not-too-distant past by immersing themselves in an inflatable receptacle of cool, refreshing water.
This summertime phenomenon, also known as "swimming," is apparently strictly prohibited in front yards within the borders of the Republic of Clifton Heights, according to Fox29, which reports that the Mignognas were fined $375 for their outrageous conduct.
"It sucks, it really does. It's not a swim club, it's just a pool for a six year old," Fred Mignogna told Fox29's Shawnette Wilson.
Philadelphia News, Weather and Sports from WTXF FOX 29