Archive: June, 2012
William Bender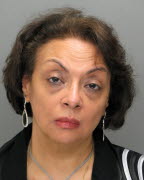 Pennsylvania Attorney General Linda Kelly has filed fraud charges against a Delaware County woman who allegedly submitted a bogus home owner's insurance claim "over the loss of her mink coat."
Which is rather creative, as far as these scams go. Anyway, it didn't turn out well for Samiha Guirguis.
Kelly says Guirguis, 59, of Havertown, placed a mink coat – with her name sewn into it – at a storage facility in King of Prussia in 2005 and was provided a receipt showing the value of the coat was $1,000. In 2009, Guirguis went to retrieve the coat, but claimed that it wasn't her fur. (Keep in mind, her name is monogrammed inside).
Stephanie Farr
Giving new meaning to the term layover, six prostitutes who advertise their services online were nabbed during a sting at an airport hotel last week, according to police.
In April, Tinicum police responded to reports of a shooting inside of an airport hotel, said Sgt. James Simpkins Jr. Investigations revealed that the shot was fired when two people from Philadelphia robbed an escort at gunpoint, he said.
No one was injured by the gunfire and the thieves were eventually caught, but the incident prompted Tinicum police to become more proactive in cracking down on prostitution in the town, Simpkins said.
Stephanie Farr
As a teenager, you have nights you'll never forget and nights you'll never live down. This tale is of the latter variety.
Around 10:16 p.m. on June 12 - a Tuesday - state police responded to reports of a house party on Fairview Avenue in Middletown Township that has spilled out on to the street. When police arrived on scene, the juvenile party goers scattered, police said.
One teen - a 16-year-old boy from Media - was chased behind a house and scaled a fence in his attempts to elude police, but he didn't get far and sustained head injuries when he fought state troopers' attempts to restrain him.
Stephanie Farr
This post has been updated.
A Cheyney University student who threatened to "pull a re-enactment of Columbine and Virginia Tech" at the school over Twitter this morning was identified this afternoon and turned himself in to police, according to a Cheyney spokeswoman.
Around 9 a.m., the University posted brief messages on their website and the Cheyney Police Department's Facebook page reporting the threat.
William Bender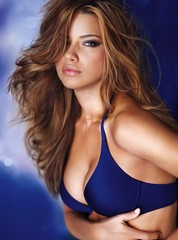 Pssst, listen up. You want to know Victoria's Secret? It's that everything in the store is free. Just grab and go, ladies!
That seems to be message the lingerie retailer is sending out by continually letting thieves steal thousands of dollars of merchandise at a time.
Stephanie had a theft case in March. I wrote about one in January. It's amazing how much lingerie has been stolen from these stores, most likely fueled by high demand on the black market.
Stephanie Farr
Thinking her "daddy" was dead, a 5-year-old girl called Upper Darby police last night, who responded to her home and determined her father had passed out from a heroin overdose.
"A 5-year-old daughter witnessing her father overdosing on drugs - that's something she'll remember forever," said Upper Darby Police Superintendent Michael Chitwood.
Around 9:30 p.m., the girl called 911 and said her "daddy" had fallen off of a chair in the basement, had blood on his eye and she couldn't wake him up. Police said when they arrived at the house on Vernon Road, it was the little girl who let them in the door and led them to her father, Jason Feranti, 31.
William Bender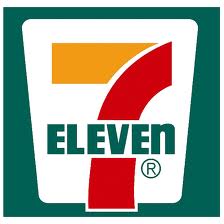 The 7-Eleven in Yeadon Borough is a block from the police station and directly across the street from District Court, but I still recommend that all employees report for duty in full body armor and an AK-47.
This place is like a war zone, and stick-up artists have no problem making repeat visits.
"It probably gets robbed about five or six times a year," said Yeadon Detective Sgt. David Splain.
Stephanie Farr
A 19-year-old woman was beaten up by her 22-year-old boyfriend and his 45-year-old mother in Upper Darby this weekend for daring to confront her beau about his heroin abuse, according to police.
After that assault, the alleged heroin abuser, Stephen Pike Jr., then beat and slashed his father when he couldn't find his drugs, police said. Meanwhile, Pike's mother was arrested when she went to the police station to try and get a protection from abuse order against her son's girlfriend, police said.
Around 3:30 p.m. Friday, Pike was in the basement of his parents' home on Agnew Drive shooting up heroin when his girlfriend confronted him about his drug abuse, said Upper Darby Police Superintendent Michael Chitwood. In return for her concern, Pike beat, punched and choked his girlfriend, police said.