Archive: May, 2012
Stephanie Farr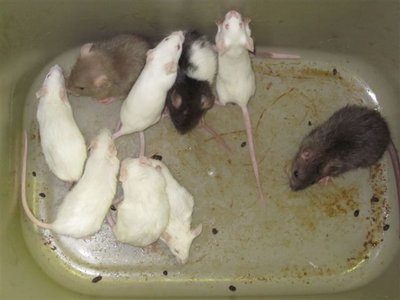 If any official I interact with on a regular basis could be a character in a movie, Upper Darby Police Superintendent Michael Chitwood is it. I just never imagined it would be a Woody Allen flick. Tarantino, maybe, but not Allen.
The brash, veteran lawman (profiled here) is already referred to by some as Dirty Harry or Yosemite Sam and the bizarre crimes that strike his suburban community are the stuff of reporters' dreams.
In a recent fiction article in the New Yorker, Woody Allen took one of the more memorable crimes in Upper Darby last year and imagined what it would be like if it was adapted for the big screen.
Stephanie Farr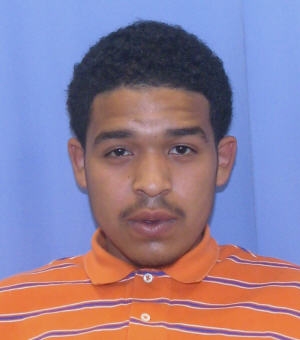 Basilio Clausell Jr.'s tour of Chester in a stolen truck today allegedly took him through the streets, on to the sidewalks, through the Windener University campus and right in to a cop car but he managed to escape unscathed - even after being shot at - and now police are hunting for the man who made Mr. Toad's Wild Ride seem like a Sunday drive.
Around 1:41 p.m., cops on patrol at 18th Street and Edgmont Avenue saw Clausell speeding in a 2010 red Ford F-150 and when they tried to pull him over he only went faster, police said.
During the pursuit, which police described as "lengthy," Clausell drove through stop lights and stop signs, onto sidewalks and into oncoming traffic, hitting several cars along the way, according to police.
Stephanie Farr
Update: Police say Joshua Singleton, 22, and Lynette Crawford, 22, both from Darby, are now in custody.
A young girl who got caught in between two feuding families in Darby Sunday afternoon was shot in the hip but is expected to survive, said Darby Police Chief Robert Smythe.
"She was a perfectly innocent citizen and this moron took a gun out and started shooting," said Smythe.
Stephanie Farr
A man who shot and killed another man on the streets of Chester this afternoon was caught on video moments before the act, according to police.
At 1:04 p.m., a 27-year-old man who was shot in the torso at 21st Street and Egmont Avenue was pronounced dead on scene, police said.
The victim's identity has not been released, pending family notification, but police have released surveillance footage of the gunman who is believed to be responsible for the shooting.
William Bender
Colwyn police Cpl. Trevor Parham, who allegedly Tasered a 17-year-old while he was handcuffed in a cell last month then texted a "lol" about the incident to another cop, was held for trial today on assault and official oppression charges.
But that minor development is really just an excuse for me to direct you to the "Celebrities in the Basement" YouTube video featuring Parham and his twin brother, Troy. The Daily News' Stephanie Farr mentioned the Argyle-infused video in her last story about Parham's arrest, but I don't think it has received sufficient exposure.
Pop a bottle of bubbly and enjoy the next 17 minutes and 43 seconds of your life. Or fast forward to the action scenes.
William Bender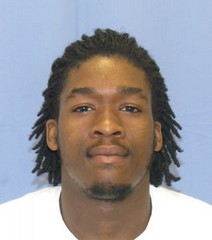 I get it, OK? You're sippin' on a 40, puffin' on a blunt, you might get the urge to pop off a few rounds from your favorite firearm. It's the Cypress Hill trifecta.
Doesn't mean the neighbors aren't going to call the cops. Nor is it a good idea when your girlfriend's 1-year-old boy is in the house.
But that's what Darien Edward Featherstone-Brown, 22, of Darby Township, was arrested for today after Collingdale Police responded to a home on Chester Pike at 4:15 a.m. for reports of shots fired.
William Bender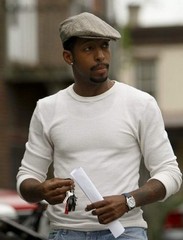 Cpl. Trevor Parham, one of the "fine members" of the Colwyn Police Department, has been charged with simple assault and official oppression for allegedly Tasing a teenager who was handcuffed in a jail cell last month, the Daily News' Stephanie Farr reports from the Media Courthouse, where Delaware County District Attorney Jack Whelan is holding a news conference.
New details are emerging this morning:
County authorities say Parham texted about the incident with another Colwyn cop, saying the 17-year-old "got Tased in the cell lol." He allegedly texted that he zapped Da'Qwan Jackson because the kid "kept kicking the gate and calling me names."
Stephanie Farr
Daily Delco scribe Bill Bender has a very hard job this morning. He's surrounded by pot right now at the Darby Borough police station.
"There's dozens of plants here in front of me, some of them are budding and some of them are not budding," he reports. "They're in different stages of growth and there's a couple different kinds, possibly. It's very pungent."
Bill is awaiting the start of a police press conference by Chief Robert Smythe regarding a home invasion last night that led to the bust of a large-scale growing operation in the borough.