Archive: April, 2012
Stephanie Farr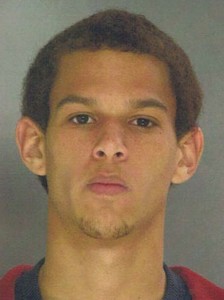 A Radnor man has been arrested for taking photos of high school girls from Facebook, masturbating to them and then taking a picture of his penis next to each girl's photo after the act and reposting those photos to the girls' Facebook pages, according to police.
And he allegedly did this all while in his grandma's bedroom.
Neil Geckle, 19, was arraigned this morning on child pornography and related charges and was sent to the Delaware County Prison when he couldn't make the $100,000 bail, police said.
Stephanie Farr
A masked intruder bit a teenage girl inside of an Upper Darby house Monday and police are now looking for the bandit, who is described as a raccoon.
"We got a wanted dead or alive out there for this raccoon," said Upper Darby Police Superintendent Michael Chitwood.
The 15-year-old victim was staying with her boyfriend at his parents house on Summitt Avenue when she awoke to use the bathroom around 4:35 a.m. and was attacked.
Stephanie Farr
If you're a white guy who happened to find himself cradling an injured fox in a blanket Monday, you should probably get to a doctor. Yesterday.
The Radnor Police Department just released information from the Pennsylvania Department of Health that a wounded fox found by an unidentified man in Wayne on Monday has tested positive for rabies.
On Monday afternoon, Radnor police met a man who called about finding an injured fox along Lancaster Avenue. When cops got on scene, they found the guy swaddling the injured red fox in a blanket. It's not clear how or why the fox was injured. After handing over the fox, the man left without giving his information to police.
William Bender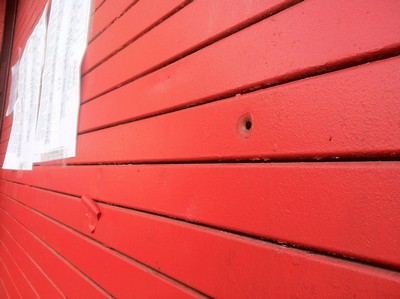 Poll workers in Chester worry that the state's new voter ID bill could suppress turnout. You know what else suppresses turnout? Gunshots.
I just returned from a polling place on Johnson Street in Sun Village, a watch-your-back neighborhood in Chester's East Side, where more than a dozen shots rang out after the polls opened this morning.
"We have a lot of people who walk here to vote. We want to protect them but how can we?" asked Ashaki-Imani Prince, a judge of elections. "They'll be afraid they might be shot."
Stephanie Farr
A barber was killed in the Upper Darby shop where he worked by his ex-girlfriend's current boyfriend yesterday, according to police.
Within 24 hours of the afternoon shooting, a team of detectives, led by Capt. George Rhoades, had charged Sharif Wynn, 27, with murder and related offenses for the shooting of Michael Turner, 35, at Modern Hair Designs on Copley Road around 2 p.m. Wednesday.
Wynn entered the barbershop dressed in all black Muslim clothing, announced a robbery and told all six people in the shop, including a 4-year-old boy, to get on the floor, said Upper Darby Police Superintendent Michael Chitwood. He then went over to Turner and shot him once in the head, police said.
William Bender
Philly has some good cheese steak destinations, but Folcroft is where you want to get your frizzles.
This is the latest installment (OK, the second installment) in my photo series on eastern Delaware County signage.
Stephanie Farr
An Upper Darby barber was shot to death at point-blank range on the job today while patrons - including a 4-year-old boy - cowered on the floor, according to police.
Around 1:54 p.m., a man dressed from head to toe in black with cloth covering his face went in to Modern Hair Designs on Copley Road and announced a robbery, said Upper Darby Police Superintendent Michael Chitwood.
The six people inside - the barber, another employee and several customers, including the child who was there with his father - got on the floor.
William Bender
Welcome to Ruby's Diner, the "premier 1940's family restaurant" known for its award-winning burgers, fountain drinks ... and, apparently, international identify theft.
State police say someone (don't know who yet) installed malware on the computer system at the Ruby's in Concord Township, Delaware County, providing thieves with access to customers' credit and debit card information. The info was stolen to "generate fraudulent credit cards which were in turn used throughout the United States and internationally to purchase items by additional people," according to investigators.
And you just asked for black coffee and a slice of pie ...