Archive: November, 2012
William Bender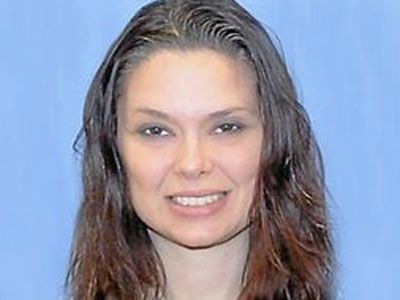 Debra Miller, the 38-year-old Tinicum mother who went "missing" earlier this month after an apparent trip to the grocery store, is back home. Took a trip to Florida. Miller said she just "needed to get away."
Stephanie Farr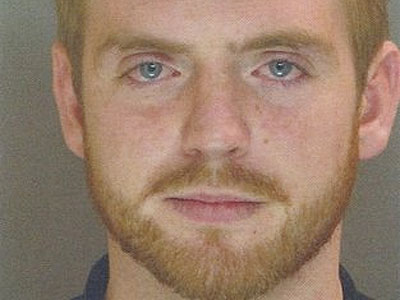 Sean O'Neill Jr., the young Delaware County man who killed his best friend with a shotgun while drunk in 2006, has skipped out on his probation for a driving under the influence charge and may have fled the country, according to the Chester County District Attorney's Office.
O'Neill, now 23, comes from one of Delco's more notorious families. His father, Irish national Sean O'Neill Sr., who once owned Maggie O'Neill's Irish Pub in Drexel Hill, was deported after he was sentenced to 18 months in federal prison for tax, citizenship and firearm offenses in 2009.
That same year, O'Neill's sister, Roisin, was sentenced to five-to-10 years in state prison for a drunk driving crash on the Blue Route that killed a 63-year-old Massachusetts woman.
William Bender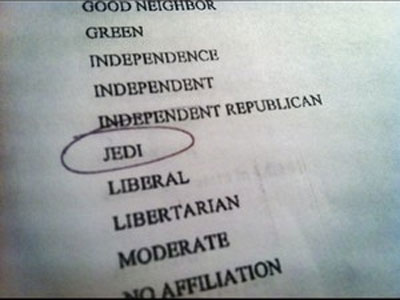 While reporting this story about state Rep. Thaddeus Kirkland, I obtained a list of registered voters in Delaware County and found a few irregularities. No fraud, just irregular people.
In addition to Republicans, Democrats, Independents, Greens and Libertarians, there are more than a few voters who belong to rather, um, obscure political parties. For instance, real people are registered to the following parties:
Birthday, Wild, Everyday, Halloween, Adarian, Neo-Agrarian, S.Q.U.I.D., Pirate Party of the United States, Good Neighbor, Fascist and Jedi.
William Bender
Because I know there's nothing that philly.com commenters appreciate more than a story about a bad guy getting shot, here's a blurb out of Upper Darby that police Superintendent Michael Chitwood calls a "home invasion gone awry."
Apparently, the homeowner went all Bruce Willis on the upstanding gentlemen who found their way into his house.
Chitwood tells Delco Times reporter Linda Reilly: "At least three, possibly four men were at the door of the house. They rang the bell and when the occupant opened the door they rushed in. The first guy in had a 12-gauge shotgun and the victim struggled with the guy and wrestled the shotgun from his hands. He fires the gun and strikes at least one because he fell to the ground. The others fled leaving the guy struck by gunshot behind."
William Bender
A completely useless item from the political fringe that I want off my desk right now ...
Get this: Hundreds of registered voters in Delaware County went to their polling places last week ... to vote for nobody. That's right, according to Election Bureau Chief Clerk Laureen Hagan, 214 folks actually pushed the"No Vote" button next to the phrase, "I do not want to vote on any office, candidate or issue." Not even an issue.
Who are you people?!? I mean, it's not like I'm thrilled with the choice of candidates these days, but at least I write in the names of characters from All the King's Men when I go to vote.
Stephanie Farr
This guy was obviously not a smart phone salesman.
A customer who went in to an Upper Darby T-Mobile store yesterday to complain about his bill left with a stab wound to his stomach after he got his circuits crossed with an employee in need of some serious customer service training.
Authorities had no trouble identifying the employee - 21-year-old Darnell Schoolfield - because the 59-year-old victim came in to the police department with Schoolfield's name tag in his hand.
William Bender
Don't bring your teeth to a gunfight. Unless you also bring a gun. Or two. That's what I always say.
Brett Gilbert knows what I'm talking about. The 60-year-old Lancaster County man was charged with assault after he allegedly bit Francisco Borges, 56, during a road rage incident last week behind the Hannum's Harley Davidson shop in Chadds Ford. Then he pulled out his trusty pistol.
"The argument escalated to a physical altercation resulting in Gilbert biting Borges about the right arm in addition to Gilbert retrieving a loaded .45 ACP handgun and threatening to use same," according to one of the many Pennsylvania State Police reports that come over the fax machine and are basically like junk mail for reporters but every once in a while there's something worth reading.
Stephanie Farr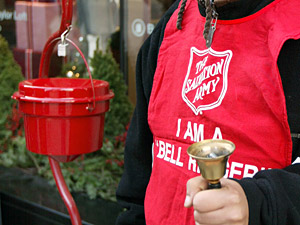 One Delco Grinch put in his early application for Santa's naughty list this weekend when he tried to rob a Salvation Army bell ringer outside of the Granite Run Mall in Middletown, according to police.
Around 11 a.m. Saturday, a Salvation Army worker was standing outside of the Sears entrance at the Granite Run Mall, doing his bell ringing thing, when the unidentified thief threatened and pushed the bell ringer as he tried to steal the red donation kettle, state police said.
Like any good solider in an army, the Salvation Army worker fought back and was able to scare away the thief, who ran off empty-handed.