Archive: November, 2011
William Bender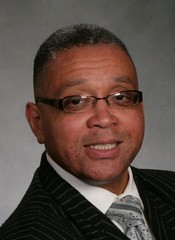 This is rich.
Democrat Keith Collins, the Church of the Overcomer pastor who lost his second bid for a Delaware County Council seat this month, will not be deterred.
Unable to overcome the GOP's continued dominance of countywide elections in Delaware County, Collins came up with a novel idea at yesterday's council meeting. He slipped an envelope to Solicitor John McBlain, suggesting that "a good friend of mine" fill a soon-to-be-vacant seat on the all-Republican council.
Stephanie Farr
A student at Upper Darby High School who was found with a loaded gun, a knife and ammunition on school grounds today had sold a gun to another student at the school earlier this morning, said Upper Darby Police Superintendent Michael Chitwood.
Police said they found the illegally-purchased gun on the second student and arrested both teens.
Around 1 p.m., a student at the school saw another student carrying a gun and reported it to a teacher, who in turn reported it to school security, police said.
William Bender
Attention: There is a funk band in Delaware County looking for "fit booty dancers," according to a Craigslist post, appropriately titled "Searching for sexy booty dancers in delco," that just showed up in my Google news alerts.
If you're so inclined, send them photos, description of dance experience and "stats." Pay: $100 to $300 per gig.
That is all.
William Bender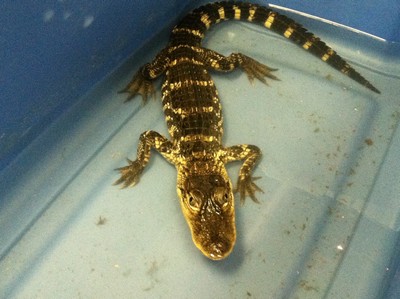 Darby Borough police were expecting to find narcotics this morning when they busted a suspected heroin operation inside a Main Street house. What they didn't expect was the alligator. But that's what they found, because this is Delaware County – where routine crime stories go to get weird.
"Oh my God, he's cute. The poor thing," said Council President Janice Davis, clearly straying off message as she walked into a police press conference. "His name is 'Darby.'"
Police made two arrests today, and two arrests in September in connection with the drug house, where they confiscated heroin, 1,000 empty heroin bags and other packaging material, a 12-gauge shotgun, $1,800, and stamps that dealers use to label their dope: "Lights Out," "First Stop," "Infiniti" and "Burberry."
William Bender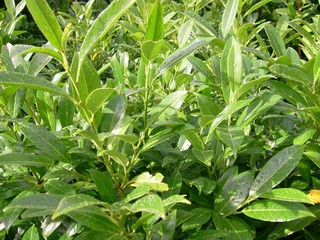 Over the summer, a serial plant poacher in Swarthmore wreaked havoc at Centennial Park for six weeks by stealing plants at night, according to police. He was filling the holes back in with dirt. Psychotic.
Now, some depraved individual is taking this madness to the private sector, police say, by targeting innocent Skip Laurel bushes outside homes. Officer Stilwell of the Swarthmore Police Department says this sicko has struck Amherst Avenue and Harvard Avenue, cutting bushes to "near ground level." Total loss is estimated at $300.
Is this the midnight plant poacher graduating from kidnapping to violent crime? What's next?
Stephanie Farr
From the stupid criminal files at the Daily News, here's a couple of allegedly not-so-bright bulbs to brighten your Tuesday.
Around 10:30 p.m. on Nov. 7, two state troopers had a car pulled over on I-95 South in Upland when Kendall Fisher Jr., 23, of Chester, a drunk driver with a suspended license who had not yet been spotted by police, sped by the traffic stop and hit the state police cruiser, making the troopers vividly aware of his presence on the road, according to a news release.
When they tried to pull Fisher over, he initially chose to flee but did eventually stop, police said.
Stephanie Farr
A Chester man and his wife allegedly beat their two children, ages 6 and 8, so badly that the kids had more 30 welts between them from their ears to their legs, police said.
Last Monday, the 6-year-old's teacher noticed bruises on the boy's face and called Delaware County Children and Youth Services, police said. That child and the boy's 8-year-old brother were taken from class to be examined, according to police.
Medical exams showed that the boys had more than 30 welts to their bodies that appeared to be from belts, buckles and cords, police said. The children showed injuries to their backs, legs, buttocks, arms, heads, ears, chests and faces, police said.
Stephanie Farr
A Delaware County assistant district attorney who was arrested yesterday for the hit and run of a teenager in Upper Darby this month had been drinking at a bar prior to the crash, according to court documents.
Michael Donohue, 31, of Havertown, had five years with the Delaware County District Attorney's Office before he resigned last week in the midst of the investigation, according to police and prosecutors.
Around 10:30 p.m. Nov. 4, the 14-year-old victim was on a skateboard when he was hit on Township Line Road near Bryan, police said. The driver of the striking vehicle fled the scene by going the wrong way down a one-way road, police said.