Archive: January, 2013
William Bender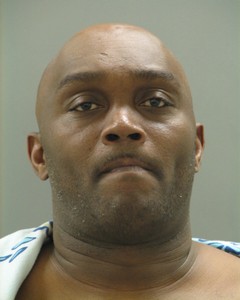 Why rob a bank with a gun when you can knock off a dollar store with a trash can lid?
Delaware State Police say William O. Green, 45, of Chester, Pa., was arrested last night after a bold, yet pitiful, attempt to burglarize the Family Dollar in New Castle.
Green, apparently some kind of master of low expectations, meatheaded his way into the dollar store by throwing a metal trash can lid through the front window, police said. He was promptly arrested, before he even got into the store, when a passerby called 911. He was armed with a 6-inch folding knife, cops say.
Stephanie Farr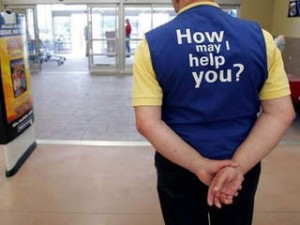 A man who walked out of the same Delaware County Walmart with four television sets in a five-day period was caught yesterday when he went back to the store to steal a sound bar, a relatively small item compared to the 50-inch TV he got away with, according to court documents.
After being confronted by store security, Matthew Colleluori, 33, of Wildwood, N.J., led police on a high-speed chase through Delaware County before crashing his vehicle in to two cop cars, police said.
Around 1 p.m. yesterday, a security guard at the Walmart in the Marple Crossroads Center in Marple Township watched Colleluori take a sound bar stereo system from the store, place it in his cart and walk out without paying, police said. When the guard confronted Colleluori in the parking lot, he allegedly fought with her before letting go of the cart and fleeing in a silver Pontiac.
William Bender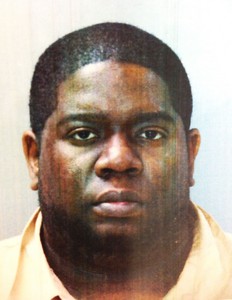 The Penn-Delco School District says it hires "skilled, dedicated bus drivers" that "take transporting your children very seriously."
Gregory Cornell appears to be the exception.
Cornell, 37, a bus driver for the district, was arraigned today for allegedly trying to abduct a 10-year-old girl in Upland on Sunday while in possession of 154 bags of heroin, one bag of crack and an "inflatable Position Master sex toy."
Stephanie Farr
Some famous names out of Upper Darby have made the news this week, but the names don't belong to famous people.
On Tuesday, a trash man who lives in Upper Darby become a hero when he found a 5-year-old girl in a playground who had been abducted from her school the day before. That man's name is Nelson Mandela Myers.
Then today, I wrote another story about a man named Paul Simon Jamrozik, who allegedly lured a 12-year-old neighbor in to his house, covered the boy's feet with athlete's foot spray and then rubbed and tickled them.
Stephanie Farr
The Good Samaritan who found the missing 5-year-old girl who was abducted from her West Philly classroom Monday is named Nelson Mandela.
Well, those are his first-and-middle names anyway, his last name is slated to come out when he speaks at a press conference this afternoon at Upper Darby Police Headquarters.
Upper Darby Police Superintendent Michael Chitwood said Nelson Mandela was walking to the 69th Street Station to catch a train to his job in Norristown around 4:40 a.m. this morning when he heard the child crying "Help, help, help," in a playground.
William Bender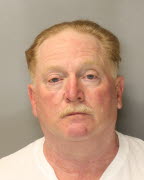 Ernest Manerchia, a police officer and SWAT team member in Chester, Delaware County, has been charged with aggravated assault and related offenses for allegedly slapping and strangling his wife, authorities announced today.
Manerchia, 56, who lives in Pocopson Township, Chester County, was initially released on $7,500 bail and ordered to surrender all his firearms and stay away from his wife. He turned over 45 guns, but state police later learned that he'd secretly kept other guns and had returned to his house to confront his wife. His bail was then revoked and set at $350,000.
"A marriage license is not permission to abuse your wife," said Chester County District Attorney Tom Hogan. "Regardless of where you are from or what you do for a living, the criminal laws against domestic violence apply to you. Nobody is above the law."
William Bender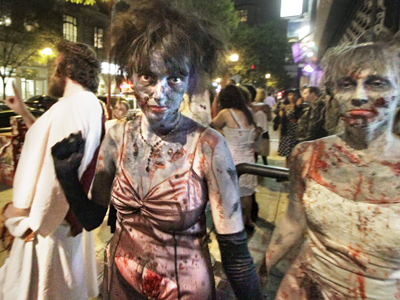 Do you live in Delaware County? Are you afraid of zombies? If so, you've come to the right place.
Let me direct you to the Delco Zombie Task Force, a "group based in Delaware County, Pennsylvania dedicated to the prevention, preparation and mitigation of Zombie attacks as well as any and all other worldly invaders."
I was tipped off about the DZTF by Daily News reporter Dana DiFilippo, who saw it on Craigslist. I reached out to the head of the task force but haven't heard back. Presumably, he's busy preparing for World War Z.