Archive: January, 2012
Stephanie Farr
She had no money on her, she had nothing to give when the armed robber held her up at gunpoint in an Upper Darby alley around 8:30 p.m. Jan. 17.
But that didn't stop him.
"You are going to give me something," he said, according to police reports.
William Bender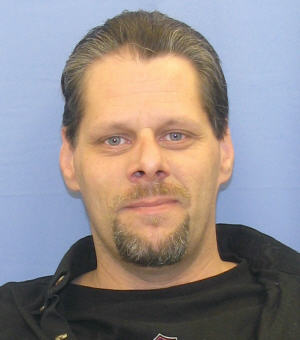 A Collingdale man has been charged with theft, trespassing and related offenses for allegedly stealing water from his elderly neighbor.
That's right. Dude was stealing an old lady's water, according to police.
Mark Getty, 44, was busted after 84-year-old Mae Westover – a widow who lives on a fixed income of $1,100 a month – called the cops yesterday and said "Getty has his hose hooked up to her outside faucet and appears to be stealing her water," police said.
William Bender
We don't do much foreign affairs here, but this story has a connection to Delaware County politics.
There's news breaking this morning (New York Times, Fox News, Reuters) about the Egyptian government placing the son of Transportation Secretary Ray LaHood on a "no-exit" list after authorities there raided the offices of the International Republican Institute and other nongovernmental organizations last month.
I got word this morning that John Tomaszewski, who had served as spokesman for former Delaware County U.S. Rep. Curt Weldon prior to his defeat in the 2006 election, is among at least three other Americans placed on the list.
William Bender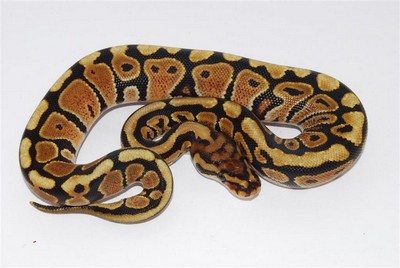 Drug-deal shootings are so passé. Let's introduce some cold-blooded reptiles into the equation, shall we?
Here goes: Delaware County authorities are searching for a man from New York City who apparently pulled a gun and shot a guy from Doylestown this afternoon during a botched snake deal in a Ridley Township parking lot.
Details are still sketchy, but Ridley Police Detective Lt. Scott Willoughby says the Doylestown man is in stable condition at Crozer-Chester Medical Center. He apparently brought 20 ball pythons to the Woodlyn Shopping Center parking lot, where he was going to sell the snakes to the New York man for $12,000.
Stephanie Farr
It wasn't just three men and a baby cops pulled over in Tinicum Township Thursday afternoon, it was three men with three illegal guns and two babies, police said.
Around 1:23 p.m. on I-95 in Tinicium, state police pulled over a Nissan Maxima for several traffic violations. There were three men inside of the vehicle along with a 2-year-old and a 4-month old, police said.
Upon further investigation, state police said they found each of the men had a gun, although all three were prohibited from possessing one. The guns found were a .40 caliber Smith & Wesson semi-automatic, a .38 Smith and Wesson Special revolver with an obliterated serial number and a .40 caliber Taurus semi-automatic.
William Bender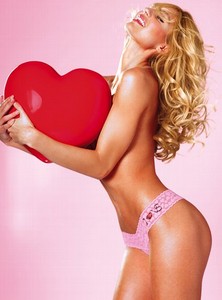 Cops in Delaware County are again investigating a massive panty raid at a Victoria's Secret. The folks over at CBS report that a thief "snatched over 100 pairs" of women's underwear from the lingerie shop at the Springfield Mall last weekend. Estimated value: $1,300.
I am intimately familiar with this crime trend, having reported two years ago – on a slow news day and with an abundance of bad puns and extensive online research – that "bra bandits and thong thieves" (seriously?) have repeatedly targeted Victoria's Secret and are selling the apparel on the black market. From my story, "Lingerie thieves steal undies for $, not the frill of it":
Last month, $1,400 worth of bras were stolen from the Victoria's Secret in the Granite Run Mall in Media, according to state police. In July, someone pocketed 32 bras, which sell for as much as $50 each.
Stephanie Farr
A 36-year-old man who was shifting his own stick while driving on the Blue Route last week was probably a little blue himself after his pleasure cruise was interrupted by state police, according to a news release.
Around 5:44 p.m. Thursday, Ronald Smith was seen "using his hand to pleasure himself while operating his motor vehicle" on I-476 North in Nether Providence, police said.
And just who allegedly caught Smith with his hands in his nether regions? Two 13-year-old girls and the 40-year-old woman who was driving them, police said.
Stephanie Farr
Police are seeking those responsible for a drive-by pumpkin missile spree in Delaware County last month and they believe the mayhem started when the giant orange-and-rotting squashes were stolen from a pumpkin dump.
Although much of the damage caused by the pumpkin missiles was to unattended cars, at least one man suffered severe facial injuries when a pumpkin went through his windshield and struck him in the face while he was driving. Now that man's family is offering a $500 reward for information leading to the arrest of the delinquents responsible for the attack.
Around 11:30 p.m. on Dec. 1, the 29-year-old victim was driving on Baltimore Pike in Nether Providence when he saw a car driving fast past him and then heard a loud thud, said Nether Providence Det. Michael Erickson.