Archive: September, 2010
William Bender
A Ridley Township police officer, fired in December after he was accused of spazzing out on a Wawa employee, was convicted late this afternoon of simple assault and harassment in Delaware County court.
Brian Decker, 34, was charged with punching the female employee, Monique Bronson, because she carded him for chewing tobacco. During his non-jury trial last week, he denied punching her. Judge Patricia H. Jenkins set sentencing for November 8.
William Bender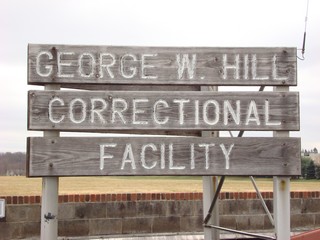 A lot has been written this summer about the George W. Hill Correctional Facility. Inmates at Delaware County's prison – some awaiting trial, others serving sentences – keep walking out when they're not supposed to. That includes one murder suspect.
They're not breaking out. Employees at the for-profit prison are just opening the door for them by mistake. Six times in recent months. Either because someone misread an inmate's paperwork or didn't have it in their possession, and didn't double-check to make sure that the inmate was cleared for release.
County Council Chairman Jack Whelan and District Attorney G. Michael Green are not happy, and State Rep. Stephen Barrar wants new laws.
William Bender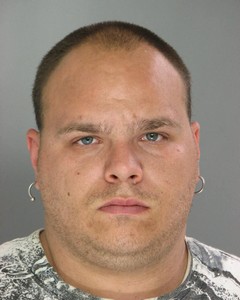 It's no secret in Delaware County that some Upper Chichester (sorry, Boothwyn) residents tend to look down their noses at their neighbors in Lower Chichester. Sometimes, I wonder why that is.
Then I'm reminded.
One minute, you're in love, the next, you're in jail. Hey, it could happen anywhere ... I guess. Stay classy, Lower Chi.
William Bender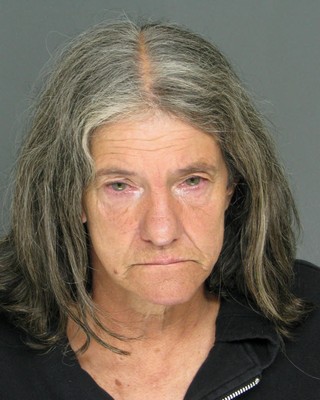 Upper Darby cops and PSPCA police officers had a scary run-in today with a hardcore cat hoarder who pulled a gun on them when they tried to remove dozens of cats from her home on Leighton Terrace, police Superintendent Michael Chitwood Sr. said.
"The SPCA was getting suited up to go into the house and she ran inside and was screaming, 'Nobody's going to take my cats,'" Chitwood said of Denise Merget, 57.

She pulled a .38-caliber revolver on the PSPCA officer and forced him out of the house. An Upper Darby cop then told her to drop the gun, and she eventually complied, Chitwood said. No shots were fired. Three additional handguns were recovered.

William Bender
This blog is supposed to be Delco-centric, but to ignore Bucks County this election cycle would just be irresponsible. The 8th Congressional District race – "The Rematch" – between Democratic U.S. Rep. Patrick Murphy and Republican Mike Fitzpatrick is heating up. Fast.
You have to be skeptical of internal polls. But, in addition to Fitzpatrick's recent poll giving him a 7-point lead, Murphy's own pollster says the race is virtually tied. The Global Strategy Group survey commissioned in mid-August by the Murphy campaign gives Murphy only a 47-43 lead (within the margin of error) over Fitzpatrick, whom Murphy unseated in 2006 by less than 1 percentage point. The accompanying polling memo predicts "a very tight race."
"The race has taken on new importance," Franklin & Marshall College pollster G. Terry Madonna said today. "It now has to be regarded as competitive." National political pundits are putting Murphy's district – previously considered relatively safe Democratic territory – in the "toss-up" column and the National Republican Congressional Committee is starting to dump cash into the race.
William Bender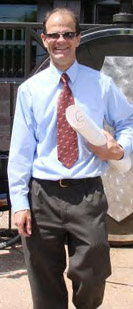 This is the third election I've covered in Pennsylvania's 7th Congressional District. Two of them featured active criminal investigations leading up to Election Day.
In 2006, the FBI was looking at then-Congressman Curt Weldon (and apparently listening in to some of my phone calls with wiretaps). This year, the race for outgoing Congressman Joe Sestak's seat is not only on the radar of the DCCC and NRCC (and C-SPAN), but the state Attorney General's office, too.

AG agents have been investigating forgeries on Republican Pat Meehan's nominating petitions since April. Now, they're also sifting through signatures submitted by Jim Schneller, the ultra-conservative independent candidate that Democrat Bryan Lentz's supporters helped place on the congressional ballot.
William Bender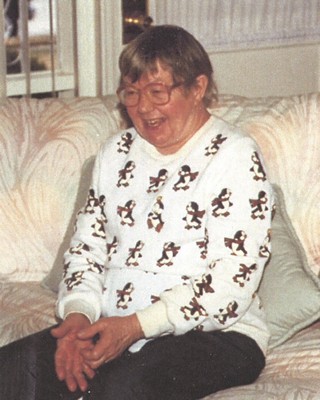 These stories are just tough to read.
In the past week, you may have heard about Jane Morgan, 84, Mary Agnes, 87, and Emily Molin, 85, of Delaware County, and Waltraud "Trudi" Koos, 75, of Montgomery County. All four of them were allegedly murdered.
There's something uniquely disturbing about the untimely death of an older person. You make it this far, surviving everything life could throw at you, only to meet a violent end at the hands of someone you depend on. Your spouse, son or friend.
William Bender
I thought the tea party movement was all about transparency. Doesn't seem that way in the Philly burbs.
Tea party groups from southeastern Pennsylvania are hosting a Republican candidates' forum tonight at the Quality Inn Conference Center in Montgomeryville. It's being billed on tea party Web sites as "an evening of frank discussion between the Tea Party Coalition and those candidates who seek our votes for public service."
Then there's this: "The entire event is OFF THE RECORD as we expect a forthright but respectful conversation. No recording or video devices will be permitted." What?