Archive: September, 2010
William Bender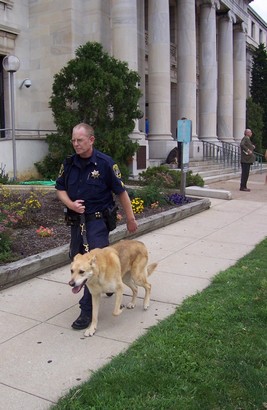 The Delaware County Sheriff's Office's first K-9, "Court," has died after nine years on the job, the office announced today.
The 11-year-old German Shepherd-Lab mix, which excelled in search-and-rescue operations, was trained by Deputy Cpl. Robert Adams.
"Court" was the first K-9 "deputy" to serve in the office.
William Bender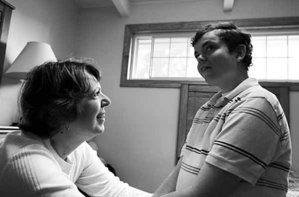 The state Legislature is finally addressing a major problem that you've probably never heard of.
Pennsylvania is one of only five states in the country without an adult-protective-services system. That means men and women with serious mental disabilities who are unable to stick up for themselves are being abused and neglected and, too often, nobody is doing anything about it.
Yesterday, lawmakers sent a bill to Gov. Rendell that would correct that problem. Read today's story about the proposed law and our cover story last year about this issue and Delaware County's Judi Ferrara, who has been advocating for this type of legislation.
William Bender
So a Wawa manager in Montgomery County planted a cell-phone jammer by the cash register to block people from making or receiving calls while they were in line?
On Saturday, Hinson told police a Wawa internal investigation revealed the device was indeed a cell phone jamming device that belonged to a Leslie Kaun, a manager at the convenience store, who allegedly admitted to the company's IT staff that the device was hidden and used to "jam" signals of customers who were using their cell phones while making their purchase, authorities reported.

Illegal. But awesome.
Stephanie Farr
Perhaps, good wood is hard to find in DelCo - but it's not hard to sell.
State police said that two guys - ages 15 and 21 - stole more than a half-dozen trees and put them up for sale on Craigslist, where they went for about $400.
Between seven and 15 oak trees were stolen from 15 acres of wooded property belonging to an elderly Chester Heights couple last Wednesday and were later sold by the suspects on Craigslist as firewood, police said.
William Bender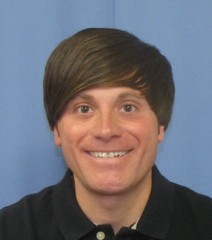 Three guesses. What has this guy been busted for? Yep, you got it on your first try.
Everyone is innocent until proven guilty. But some people just look the part. As one philly.com commenter observed: "Hurst's barber should be arrested as well."
Legal advice: Cut the Justin Bieber hair before trial.
William Bender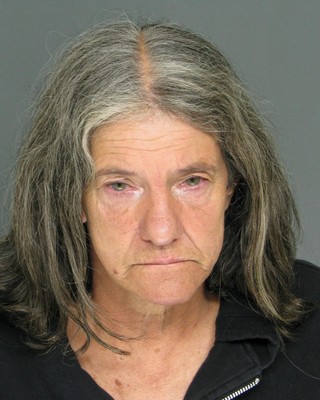 Denise Merget, the Upper Darby cat hoarder who allegedly pulled a .38-caliber revolver on ASPCA officials this month when they tried to confiscate her 55 cats, was apparently running some kind of kitty morgue out of her mother's house, police say.
Police and health officials searched the Ardmore Avenue house on Wednesday and found 20 frozen cats in a freezer. The house happens to be right across the street from an alleged brothel that was shut down last week.

"On one side, you got prostitution, on the other side, you got cats in the freezer," said police Superintendent Michael Chitwood. "It's tragic. Obviously, this lady has some mental health issues and needs to get them addressed."

William Bender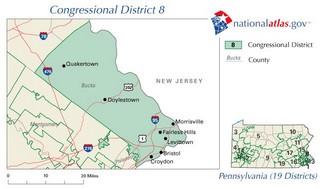 ... is Bucks County Democrats hitting the panic button this morning. The Daily News/Franklin & Marshall College poll shows Republican Mike Fitzpatrick ahead of Congressman Patrick Murphy by 14 points among likely voters in the 8th District. But poll director G. Terry Madonna says Murphy still has some wiggle room. It's September, after all.
Update: The poll is now available here.
Murphy campaign responds: They note that the same poll showed Murphy down by 9 points two weeks before he won the 2006 election: "As expected, this will be a close race and Murphy is taking nothing for granted."
William Bender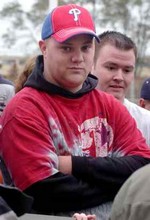 Chester Police Officer Joshua Dewees, whose alleged misbehavior sparked a protest out front of the police station last year, is back in the news this morning. Again. Another civil-rights lawsuit has been filed against the 28-year-old officer, and his attorneys recently settled two of the previous suits.
Cash settlements, of course, are not an admission of wrongdoing, and Dewees, whose pickup truck was set on fire last year, maintains his innocence. But he was suspended for one of the incidents (he says he's filed a grievance), and there is a pattern emerging here: The people that sued Dewees all had their own charges thrown out when they got to court. In one case, a preliminary hearing wasn't even scheduled after a man's arrest. Here's last year's story.
So what do you think? Is Dewees an out-of-control cop or is he being demonized by the media?