Archive: June, 2011
William Bender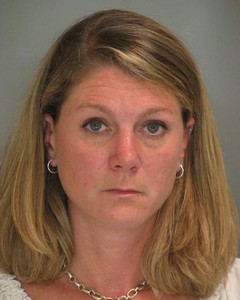 An Upper Dublin High School teacher was arrested today for giving one of her female students a sex toy – on school property – and encouraging the juvenile to use it "on numerous occasions" with sexually explicit text messages, Montgomery County District Attorney Risa Ferman announced.
Cheryl Bremble has been charged with child endangerment, corruption of minors, unlawful contact with a minor and related offenses and is out on $25,000 unsecured bail while awaiting her preliminary hearing.
According to Ferman, the student had developed a "special bond" with Bremble, who took her out on shopping trips and bought the girl expensive clothes. They also exchanged dirty text messages, and Bremble gave her a "sex device" during school hours, police say.
William Bender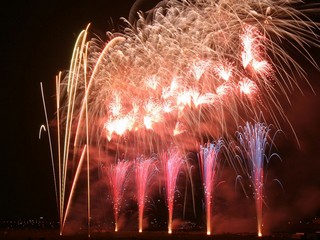 If you're a fireworks junkie like me, I got some good news: Prospect Park Borough in Delaware County will be holding its July 4th fireworks this Saturday. I used to live in Prospect and never understood why they do the show so early, but it doesn't really matter.
This is my recommendation if you live in Delco: Go to the Phillies-Cubs game, which starts at 4:10 p.m., kill an hour at McFadden's or somewhere else after the game, then head down I-95 and get off at the Rt. 420 exit just past the airport, toward Prospect Park. The show is at Witmer Field (directions below), right off the exit.
In the meantime, here's a cover story I wrote in 2009 about the truly asinine laws that cover consumer fireworks. States essentially export the perceived danger of fireworks to other states, while benefiting from the jobs and tax revenue from the stores in their own states. So if you live in Pennsylvania and want good fireworks, you have to go to Maryland, for example, and vice versa. It makes no sense. The laws need to be re-written, but I haven't found a politician willing to take up the cause for amateur fireworks enthusiasts.
View Larger Map
Stephanie Farr
Two students at a school for adjudicated delinquents stole their counselor's car keys early this morning and then stole his car, according to state police.
Around 2:14 a.m., the two teens from Philadelphia, who were court-ordered to the Glen Mills School in Thornbury Township for unknown reasons, stole their counselor's car keys from his gym bag while he was doing bed checks, police said.
The teens then managed to escape the facility unnoticed, locate the counselor's 2003 gold Toyota Coralla and drive away in it, according to state police.
Stephanie Farr
Delco residents seem to find trouble wherever they go - or they make their own. Michael Francis Marturano III, 27, of Drexel Hill, allegedly created his own in my old stomping grounds - Lycoming County - late last month.
According to the Williamsport Sun-Gazette, Marturano was charged with propulsion of missles and related offenses for allegedly throwing a brick through a woman's window as she drove down busy Route 15 in Clinton Township on May 27.
Her offense, Marturano allegedly told police, was that she had "swerved" towards him. There's no indication of what Marturano was doing in Central Pennsylvania or where he got the brick, which he allegedly claimed was a rock.
Stephanie Farr
Here's a be-careful-what-you-wish-for story out of Delco's neighbor, the state of Delaware:
An officer's job is demanding, but rarely is one of the demands "take me to jail."
Around 6 a.m. Saturday at the Super Lodge Motel in New Castle, state troopers who were responding to a complaint were approached by Teiera Rider, 20, who cursed at the officers and demanded to be taken to jail, police said.