Archive: May, 2011
Wiliam Bender
If you're a reporter writing about Judgment Day, of course you're going to head out to Delaware County to get all your best material. No brainer. Here's video I shot at the "last Sunday" meeting of eBible Fellowship, whose members gathered in the basement of a Linwood union hall to celebrate the end. Video edited by Michele Tranquilli.
Read today's Daily News stories about Harold Camping's prediction and the atheists who will care for your pets until the bitter end.
William Bender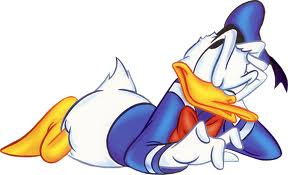 April Magolon, the 28-year-old Upper Darby mom who claimed that Donald Duck touched one of her breasts a few years ago, resulting in "severe physical injury," post-traumatic stress disorder and other "permanent" ailments, has settled her lawsuit with Walt Disney Parks and Resorts.
Details of the settlement were not disclosed in court docs. Here's my story about Magolon last year. I left a message for her attorney and Disney's media folks. But I have a feeling that no one will be able to explain this case in a way that will make any sense to me.
In addition to Magolon's alleged digestive problems, cold sweats and other life-altering problems that resulted from her run-in with Mr. Duck, she also claimed that she was force to spend "large sums of money for a ruined vacation." To the best of my knowledge, Donald Duck has not admitted any wrongdoing.
William Bender
Former Democratic state Rep. Bryan Lentz has resolved a defamation lawsuit that Delaware County Republican campaign workers had filed against him for dragging their name through the mud during Lentz's failed congressional campaign against now-U.S. Rep. Pat Meehan.
All it took was an apology, according to Geoffrey Johnson, the Sprague & Sprague attorney representing the plaintiffs.
Lentz, now working in Philly with the longest job title I've ever witnessed – "chief supervising special assistant district attorney" – had accused the GOP workers of submitting forged signatures for Meehan. There were forged signatures, which resulted in a criminal conviction, but the workers who filed the suit, Jeff Rudolph, Bill Lovejoy and Amy Wechsler Foran, were not involved. This is called casting too wide of a net.
William Bender
Nothing like some municipal graft to start off the workweek.
Delaware County District Attorney G. Michael Green just announced (yes, a 9:25 p.m. press release does seem odd) that he has filed theft charges against four Newtown Township officials, including the tax collector and an elected member of the Board of Supervisors, for allegedly tapping the township's FedEx account for their personal use.
The defendants are George Clement Jr., assistant to the township manager; Gwen Toyzer, administrative assistant to the township manager; Marie Richards, the tax collector; and George Wood, a township supervisor. Green said all four have admitted to using the FedEx account and agreed to make restitution.
Stephanie Farr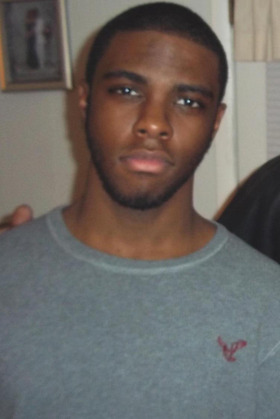 A college student from Clifton Heights who was reported missing in January was found dead this morning in a river about 40 miles north of Pittsburgh, according to police.
The body of Devon Minor, 18, was found in the Beaver Falls River in Beaver Falls around 7:30 a.m. this morning, police said. An autopsy revealed that Minor's cause of death was drowning and that his death was a suicide, police said.
Minor was a freshman engineering major at Geneva College, a Christian school in Beaver Falls.
Stephanie Farr
For about a year, a group of thieves have been targeting hospitals around Delaware County by stealing credit cards out of purses that employees leave unattended near their office desks, according to police.
Police have identified at least two men who enter the hospitals, head to offices, grab wallets out of unattended purses and steal the credit cards within before returning the wallets, said Ridley Park Police Chief Tom Byrne.
An unidentified driver picks the men up and women then use the credit cards at stores within hours of the theft, racking up $5,000 to $10,000 in charges at Target in one stop, Byrne said. The victims don't even know their credit cards are missing until they are notified by their card companies, police said.