Archive: April, 2012
Stephanie Farr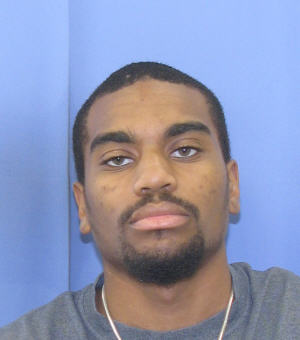 An Upper Darby man who called 911 this morning and threatened to kill himself and his family, busted through a closet he was hiding in with a hatchet and swung the weapon "wildly" at responding police officers, one of whom shot him in return, according to Upper Darby Superintendent Michael Chitwood.
"The cops described it as something out of Friday the 13th," Chitwood said.
The man, identified as 19-year-old Joshua Bruno, remains in critical condition at the Hospital of the University of Pennsylvania but is expected to survive the gunshot wound, Chitwood said. One officer suffered minor injuries in the incident.
William Bender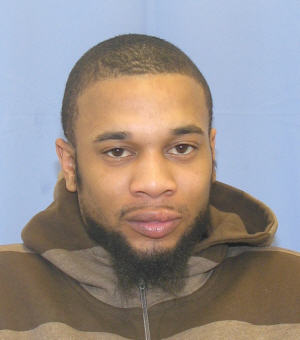 Folcroft Police Corporal Christopher Eiserman has seen a lot during his 14 years as a cop in Delaware County. An alleged Philly drug dealer standing in the station with 89 bags of dope hanging from his schlong was not one of them. Not until he met Ray Woods Friday night.
"Oh, that guy ... " Eiserman said when I called this afternoon to ask about Woods, 23, a resident of the city's Eastwick section awaiting his preliminary hearing on drug charges.
Eiserman said another officer was on routine patrol Friday when he pulled Woods over for a broken rear light and found marijuana in his car. When the officer searched Woods before placing him in the police cruiser, he discovered "a large bulge" in the front of his pants, Eiserman said.
Stephanie Farr
Five teen boys from Aston have been charged with trespassing and one has been charged with arson for a February fire that destroyed 10 cottages at Chester Heights Camp Meeting, according to state police.
The fire broke out around 11:30 p.m. Feb. 18 at the spiritual retreat in Chester Heights that was built in the late 1800s and is on the National Register of Historic Places.
According to the Chester Heights Camp Meeting website, it was believed three fires were started about 40 yards apart from one another. A white pick up truck and dark SUV were seen driving away from the scene.
William Bender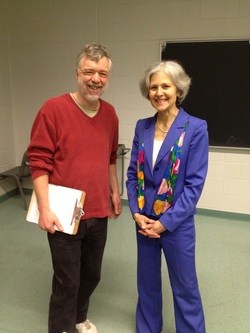 I've never met Owen Powell, but according to an email I received at 10:24 p.m. last night, he's a "pro-democracy activist" and independent candidate who just entered the 7th Congressional District race.
(As you might recall, the once Delco-centric district has been hilariously gerrymandered, resulting in a map with rich comedic value. Behold, as the district contorts itself, reaching from Delaware County into Chester, Montgomery, Berks and Lancaster counties! My theory about decennial redistricting, by the way, is that it's not tobacco they're burning in the smoke-filled rooms where political hacks draw these mind-bending maps.)
Anyway ... I don't really care much for the Democratic or Republicans parties (see above paragraph), and the only other independent candidate running in PA-7 this year is Jim Schneller. Problem there is ... it's Jim Schneller. Plus, he's suing me, which'll always cost you style points.
Stephanie Farr
This guy is a puke. He's, as Gunnery Sergeant Hartman might say, so ugly inside he could be a modern art masterpiece.
Around 8:30 p.m. yesterday, an unidentified man went door-to-door on Johnson Farm Lane in Concord Township selling magazines that he said would support troops overseas, according to state police. Not only would the proceeds from the magazines support the troops, but the company would also send magazines to troops as well.
It was later determined that the "company" was a scam but by that time, the "salesman" was already long gone.
Stephanie Farr
Listen, I drank in the woods in high school. Granted, we had a lot more woods in central Pennsylvania and probably a lot more people with a lot less teeth willing to buy us beer, but I know the same thing goes on in Delco.
But this weekend, that rite of passage (which we here at Daily Delco are in no way condoning) turned brutally dark in Folcroft when five kids between 14 and 17 who were drinking in the woods beat the pulp out of a 31-year-old "concerned citizen" who dared to check on why there was smoke coming from the woods behind his house.
Folcroft Police Chief Robert Ruskowski said about eight kids were in the woods behind Windsor Circle, drinking beers and sitting around a bonfire around 7:30 p.m. Saturday night. A nearby resident came out of his house, saw the smoke rising from above the trees and went to check on the source.