Archive: February, 2012
William Bender
Pennsylvania State Police say a 74-year-old Newtown Square man got so drunk at Sang Kee Noodle Bowl in Edgmont that he "fell from a bar stool ... injuring his head," thus generating a bad noodle-pun headline.
When medics arrived to help, cops say, John Reid was "extremely intoxicated and combative."
"According to the EMT and paramedic, Reid tried hitting them several times," Trooper Matthew Rose wrote in the incident report.
Stephanie Farr
A young woman is dead and three other people remain in critical condition following a domestic shooting at a Chester take-out restaurant early this morning, according to police.
Around 3 a.m., cops were called to J & S Seafood at the intersection of 9th and Kerlin streets for multiple gunshot victims. Upon arrival, police found a 22-year-old woman dead in the parking lot next to a vehicle with bullet holes in it.
A second woman in her 20s and a 24-year-old man were also found with multiple gunshot wounds to their torsos. Both were transported to Crozer-Chester Medical Center, where they remain in critical condition, according to Police Commissioner Joseph Bail Jr.
Stephanie Farr
A male cadet at Valley Forge Military Academy has been charged with sexually assaulting a female cadet in a dorm room last week, according to police.
The victim was in a Younghusband Hall with two male cadets around 3 p.m. Wednesday when one of the young men left to use the restroom, police said.
While that cadet was gone, the remaining male cadet, Jerrell McEachin, 19, repeatedly suggested that he and the victim have sex, police said. When the victim refused, McEachin forced her to perform oral sex on him, according to police.
Stephanie Farr
Trying to get a rise out of me on a Monday morning, my fellow Daily Delco blogger, Bill Bender, sent me a story out of central Pennsylvania about a father who was arrested for driving under the influence of intoxicants after he went to the police station to pick up his son, who'd also been arrested for DUI.
Bill, a Delco native, used the opportunity to point out how people from central Pennsylvania, like myself, are "whack." I'm not denying that, but I did posit that people from Delco are just as "whack" if not "whackier."
Luckily, the state police were so kind as to send over proof in the form of an arrest report this weekend out of Middletown Township, Delaware County, about a father who, you guessed it, was arrested for DUI after he went to the state police's Media barracks to pick up his son, who had himself been arrested earlier in the night for DUI.
William Bender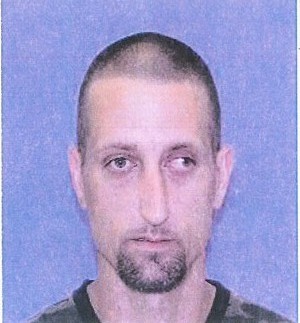 Let's try to catch this guy.
Upper Darby police are asking for your help in locating Kevin Knapp, 38, who they say nearly killed his live-in girlfriend this week after she refused to give him money for beer.
"He wants to get money to go out and buy beer and she says no," said Upper Darby Police Superintendent Michael Chitwood. "Next thing you know, an argument starts and he's beating the sh-- out of her. He chokes her until she's unconscious, and once she's awake, he takes a pillow and tries to smother her."
William Bender
It's not every day we get a press release like this.
The state Department of Environmental Protection is seeking information about an antique medical kit found last month at Waste Management Inc.'s Norristown transfer station. Why? Because it contained enough radium to melt your face off. OK, not that much, but a lot. From the release:
"The radioactive material may have been contained in the kit for more than 80 years," Bureau Director David Allard said. "The metal box likely came from a basement, an attic or a collector's stash. Anyone who tampered with it or stored it for a long time may have been exposed to high levels of radiation."
The material was found Jan. 19, when a load of construction debris set off radiation alarms at Waste Management Inc.'s Norristown transfer station. The company deployed a health physicist to recover the radioactive material, identified as approximately one curie of radium-226.