Archive: February, 2011
William Bender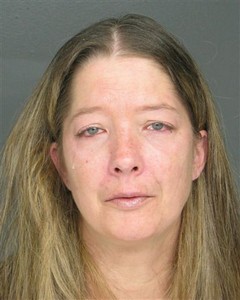 Kinda at a loss for words here ...
Back in September, Upper Darby police found 20 frozen kittens in a freezer on Ardmore Avenue. The week before, they had busted an alleged brothel across the street. Now, cops say they've arrested a woman from the same block of Ardmore Avenue who abandoned her two dogs in November, leaving them to freeze to death, starve to death, or overdose on her pills – or a combination of the three.
Patricia Ray, 40, was charged Wednesday with animal cruelty and related crimes for the death of her dogs, a tan retriever and a Pomeranian, that were found dead in her home last weekend.
William Bender
If history is any guide, I have a feeling you'll be hearing more about this in the coming weeks.
The Philadelphia chapter of the Council on American-Islamic Relations, a Muslim advocacy organization that has been a lightning rod for local controversy in recent years, is planning to hold its annual dinner and fundraiser at the Springfield Country Club in Delaware County next month. That would be the same country club where the Delco GOP holds many of its fundraisers, and where its candidates, including freshman U.S. Rep. Pat Meehan, celebrate their victories.
Then-U.S. Rep. Joe Sestak took a lot of heat in 2007 and last year for even speaking to CAIR in Philadelphia. The group tends to make conservatives and the Jewish community go completely bonkers. CAIR's scheduled banquet at the country club already has Philly's Aaron Proctor stirring the pot.
William Bender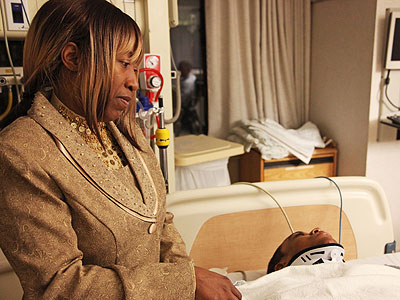 The parents of Chichester High School wrestler Mazeratti Mitchell, who suffered a bruised spine last week during practice, are expected to seek a second opinion as they try to prevent doctors at Thomas Jefferson University Hospital from performing surgery, a Delaware County official said after a custody hearing today in Media.
Vermell and Jack Mitchell, who believe in herbal medicines, say their 16-year-old son can be cured with liquid chlorophyll, slippery elm and other natural remedies such as acupuncture, and does not want or need steroids or surgery. But Delaware County Children and Youth Services is seeking custody and a judge's order that would enable hospital doctors to treat him.
A Jefferson doctor, testifying by phone, told Judge Mary Alice Brennan today that Mitchell would remain stable until Thursday, but that six other doctors concur that he needs surgery soon, county Solicitor John McBlain said. The custody hearing was not open to the public or news reporters. McBlain said the family was urged to get a second opinion and that the county still needs the judge's order to perform surgery.
William Bender
The seven Upper Darby boys, ages 13 to 17, arrested Monday for a videotaped bullying incident that made national headlines, will remain incarcerated at the Delaware County Juvenile Detention Center while awaiting their next hearing on Feb. 10, a judge ruled today.
Judge Mary Alice Brennan, who took the unusual step of denying the press and others access to an open court proceeding, ordered that the teens undergo a psychological evaluation and risk assessment, according to Public Defender David DiPasqua. The Delaware County District Attorney's Office objected to having today's hearing closed, saying that it is an open proceeding under state law.
The seven teens, who attend the Opportunity Center behind Upper Darby High School, are charged with assault, kidnapping and related offenses for the Jan. 11 bullying of 13-year-old Nadin Khoury. He was dragged on the ground and hanged in a tree and by a 7-foot-tall spiked fence post. It was videotaped on a cell phone.
Stephanie Farr
Upper Darby Police have arrested the seventh and final teen in a horrific bullying incident caught on tape and police Superintendent Michael Chitwood said the tough guy was crying and vomiting when he was brought in to the police station this morning.
The 14-year-old was charged with kidnapping, aggravated assault and related offenses for being one of seven boys who shoved 13-year-old Nadin Khoury in a tree and hung his body on a fence on Jan. 11, police said. The entire incident was videotaped by one of the attackers on his cell phone, according to police.
The other six teens were arrested at school yesterday, but the seventh did not show up to class, Chitwood said. That teen, who "rolled in to school today," was promptly arrested by police and sent with his friends to Delaware County's juvenile detention center in Lima, he said.