Archive: November, 2011
Stephanie Farr
From the stupid criminal files at the Daily News, here's one from back in May to brighten your Monday.
There are certain things you should not do along the side of a major interstate. Masturbating is probably one of them.
On May 18, Steven Hecksher, 23, of Essington, was found by patrol officers behind a sound barrier along 1-95 in Tinicum Township "completely naked" and "masturbating," according to a state police press release.
Stephanie Farr
A Prospect Park woman who stabbed her 10-year-old son and set several fires in her house Friday evening was trying to cut herself when police took her in to custody, said Prospect Park Police Chief Cliff Engel.
Nora Doyle allegedly stabbed her young son in the leg at the home they share on Baltimore Avenue near Amosland Road sometime around 5 p.m., police said.
The boy ran to a neighbor's house and called police. When authorities arrived on scene, they found a gasoline container on the kitchen floor of Doyle's home and smelled gas coming from the house, Engel said. Smokey conditions and charred burns on the kitchen floor and cabinets led police to believe a fire had recently been lit in the room, Engel said.
Stephanie Farr
At the Daily News, we regularly get reports from the state police that may not be worthy of a full story on their own but are good enough to share with each other. The fact that the releases are still sent to us via fax somehow makes them even better.
I've got a stack of these reports dating back to last year and I'd like to begin sharing some of them with you today.
Back in September, a 19-year-old Media woman contacted state police to say that she suspected a 20-year-old Harleysville man had sent an anonymous email to her boss at the Rocky Run YMCA in Middletown Township that included an unusual attachment - a naked photo of her, according to state police.
William Bender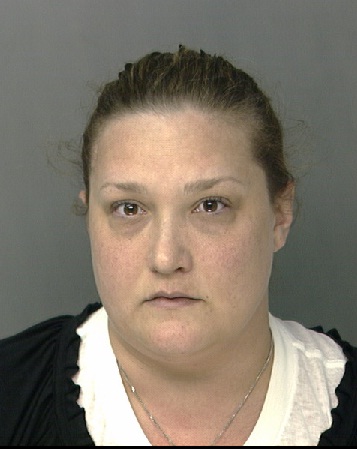 If anything, Katharine Davis has provided a valuable lesson in how not to conduct insurance fraud.
The 36-year-old Middletown woman was sentenced this week to 14 to 28 months in jail for torching her Honda Accord then calling her insurance company to report the fire, according to the Delaware County District Attorney's Office.
Poor execution all around.
Stephanie Farr
Four ostensibly po'boys were arrested by Yeadon police Saturday for robbing a shorti of his meatball sub at gun point.
Police said the 13-year-old victim had just left Nick's Deli on Church Lane around 7 p.m. when he was approached by two men who got out of a Ford Expedition at Myra Avenue near Bonsall.
The first man, Rashawn Mallory, 21, of Philadelphia, pointed a black handgun at the boy and said "Whatever you do, don't move" and "If you do anything, I'll cap you," according to court documents.
Stephanie Farr
A teenager who refused to cooperate with police when he was beat up outside of a 7-11 Friday night was found shot to death this morning in Upper Darby, police said.
"He probably should have been cooperative," said Upper Darby Police Superintendent Michael Chitwood.
Melvin Stewart, 18, was shot once in the head on Samson Street near 2nd around 12:04 a.m., Chitwood said. Stewart was alive when police responded to the scene but later died at the Hospital of the University of Pennsylvania.
Stephanie Farr
Money don't get everything, it's true, but it does get you scammed every once in a while. Just ask two Delco women who were taken in by two very different money schemes recently.
Somewhere in Rose Valley there is a 42-year-old woman who had $21,100 lying around to buy a coin on eBay. Seriously. She didn't buy a car or put a down payment on a house with this $21,100 - she bought a coin. One coin.
State police didn't detail in their news release what kind of amazing coin this was, however, police did say that the coin the woman was sent after she paid her $21,100 through PayPal was not the one she expected or the one that was described in the eBay auction.