Stephanie Farr
Two young teenagers and three adults were hit by gunfire at a Chester basketball court shortly after midnight last night, police said.
All of the victims are in stable condition and police are still actively searching for a shooter or shooters, according to a news release.
A group of people were playing basketball and talking at a court on Congress Street near James at 12:09 a.m. when shots were fired from an unknown location and everyone ducked for cover, police said.
Stephanie Farr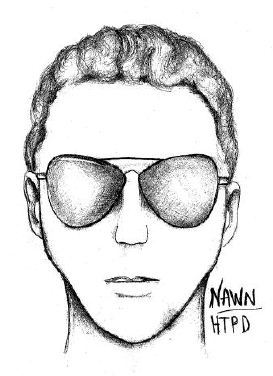 A brazen robber claiming to be a representative for a "natural food company," entered a Havertown woman's house at gunpoint earlier this month and ransacked the place for about an hour while the victim watched in fear, according to police.
All told, the suspect and his partner stole about $500,000 worth of jewelry from the home on Foxfields Road near Southwinds Drive after breaking in around 6 p.m. June 12, police said.
The victim told police that when she heard a knock that night, she yelled through her solid wooden door to ask what the individual wanted. The man told her that he was a representative from a natural food company but when she opened the door just a bit to speak with him, he brandished a handgun and demanded her "'husband's watches,'" according to a press release.
Stephanie Farr
The video was posted to Facebook, a video of teens laughing as one of them goes up to an unarmed 58-year-old man sitting at the Aronimink trolley stop in Upper Darby and punches him square in the jaw.
The punch is so hard you can hear it.
"It was a violent, vicious, cowardly, punk act," said Upper Darby police Superintendent Michael Chitwood. "He's lucky he didn't kill him."
William Bender
I'm not going to get into a debate about whether the so-called "knockout game" is a real thing or Drudge-fueled hysteria, but Fox29 has posted a video out of Delco that is just sad to see.
Guy is waiting for a trolley in Upper Darby and gets absolutely coldcocked by a teenager. The soft-spoken bespeckled man, who takes medication for anxiety, didn't want to be identified (can you blame him?), but said he's extremely disappointed with "how the world's changed since I've known it."
Me, too, buddy. The world grew up to be a real sonovabitch.
FOX 29 News Philadelphia | WTXF-TV
Stephanie Farr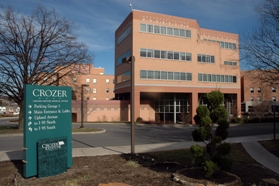 An elderly man who accompanied his ailing wife to Crozer-Chester Medical Center in Upland last night was stabbed multiple times after getting into a fight in the hospital's emergency room, according to police.
Shortly before 10:26 p.m., the man was with his wife in the emergency room when he got into an argument with John David Hood, police said. According to Crozer-Chester Medical Center spokesman Grant Gegwich, Hood is also a relative of the ailing woman, though his relationship to her was not detailed.
Hood, 39, and the 73-year-old man got into an argument that turned physical and that's when Hood pulled out what police described as a "fix bladed knife" and the hospital described as a "kitchen knife." He then stabbed the elderly man several times, according to police.
Stephanie Farr
Upper Darby police said a 16-year-old Philadelphia boy with a loaded gun in his backpack approached a family of four walking their daughter home from school this afternoon over a fight the girl had with another young woman earlier in the week.
Police Superintendent Michael Chitwood credited a nearby officer and the family for not only getting the boy to drop the bag but also apprehending him after he tried to flee on foot.
Chitwood said tensions have been brewing between groups of girls that attend Beverly Hills Middle School in Upper Darby and they escalated on Monday night when a fight broke out between the two factions of girls at a basketball game that was not associated with the school.
Stephanie Farr
Pour yourself a glass of Duff Beer, Springfield, you've been voted fourth most like the Simpsons' hometown.
Real estate blog Estately, which is not run by Cookie Kwan, used 11 factors in determining which Springfield was most like the Simpsons' Springfield, including donut shops per capita, clowns and comic book stores per capita and bars per capita.
However, where Delco's Springfield really outshined the competition was in the category of residents per capita named Simpson and proximity to a nuclear power plant, 35 miles away in Limerick.
Stephanie Farr
A man took his own life and came very close to taking his wife's life early this morning in Glenolden, according to the Delaware County District Attorney's Office.
The couple have been identified by authorities as Richard and Carol Ann Piroli, both of whom are 66. They were discovered by relatives who went to check on them at their home on Ashland Avenue near Andrews around 7:30 a.m.
District attorney spokeswoman Emily Harris said Richard Piroli is believed to have shot his wife twice in the head before shooting himself once in the chest early this morning in the bedroom of the home they shared.