William Bender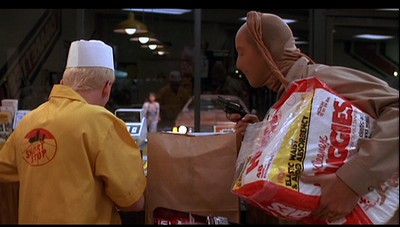 A quick item off the suburban crime blotter ...
Not a whole lot to say here. Just that a guy walked into the Upper Chichester Shell gas station Thursday night and managed to rob the place with a pair of underwear over his face, Raising Arizona style.
Cindy Scharr at the Delco Times has the details. He got away with $100 to $200. Cops say they recovered "gloves, a hat and the underwear." Crappy job sometimes.
Stephanie Farr
Mother Nature claimed the lives of two elderly people in Ridley Township today.
Authorities were not ready to release the circumstances of the deaths, but police did say that one victim was a woman and the other a man. They had both wandered out into the frigid cold and died from injuries they received as a result of the weather, according to police.
The Delaware County Daily Times said one of the victims was an 89-year-old man with Alzheimer's who was found in his underwear in a neighbor's yard. Police would not immediatley confirm that report.
Stephanie Farr
This comes to you from our Daily News colleague Dana DiFilippo:
The lockdown has been lifted at Widener University, where a gunman last night shot a student who was sitting in a car near the Chester campus' athletic facility.
The injured student remains in critical but stable condition at Crozer-Chester Medical Center this morning, university spokesman Dan Hanson said. Hanson declined to release further information about the student or his injuries today, saying the family asked for privacy.
Stephanie Farr
The tragedies just wouldn't end in Delaware County this weekend, where six people died and five others were wounded in separate incidents across the county.
In the most recent incident, a car wreck on Baltimore Pike near Lehann Circle in Clifton Heights claimed the life of a young pedestrian who was struck when one of the vehicles plowed into him and his friends around 9:35 p.m. Sunday, said Clifton Heights Police Chief Tim Rockenbach.
The victim, Donte Desimone, 18, of Upper Darby, was talking with two of his friends on the sidewalk when the collission sent one of the vehicles onto the sidewalk and into the group, police said. One of the teens walked away unharmed, but Desimone died from his injuries. The third boy remains in critical but stable condition at an area hospital, according to police.
Stephanie Farr
A 16-year-old girl fled her Collingdale house with her 3-year-old sister early this morning, right before Delaware County Children and Youth Services workers were slated to come and take them from their mother's home, police said.
A 15-year-old cousin later joined the two and now police are searching for all three and asking the public's help in finding these girls, said Collingdale Police Chief Robert Adams.
Adams said police have been in contact with the girls via cell phone, but they refuse to provide their location. Their most recent call sounded like it was made from a transproation terminal and both Amtrak and Septa police have been notified to keep a look out for the runaways.
William Bender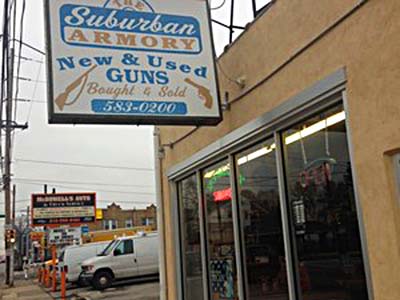 Most teenagers do dumb things. But not trying-to-rob-Joe-Galiano dumb.
Who is Joe Galiano? He's the owner of Suburban Armory, the gun shop on MacDade Boulevard in Collingdale Borough, Delaware County. He is surrounded by guns, including the one on his hip. Like his .45-caliber pistol. Can't miss it.
Despite this fact, police say two teenagers dressed in burkas walked into his store this afternoon, pulled a gun on Galiano and tried to stick him up. Galiano, less than thrilled about having a man in female Muslim garb pointing a silver handgun at him inside his own store, decided not to comply, but instead to make use of his own gun.
Stephanie Farr
Since their brilliant plan to conduct a drug transaction in front of a suburban police station at Christmastime fell through yesterday, these ding dongs are far from merrily on high.
Around 10 a.m., police said Bruno Gallo, 50, and his girlfriend, both of whom are from Philadelphia, pulled up in front of an Upper Darby police mini station on 69th Street near Market in their white BMW and parked in a spot marked for police vehicles only.
Two bicycle cops who were in the mini station watched from inside as a man, later identified as 21-year-old Joshua Ramirez, approached the vehicle, police said. The officers then watched as Gallo and Ramirez conducted a hand-to-hand drug transaction of seven bags of heroin, said police Superintendent Michael Chitwood.
Stephanie Farr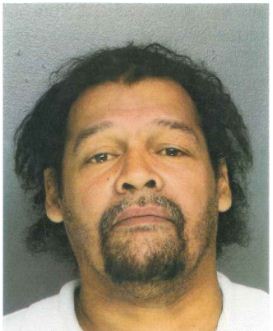 Police who responded to a domestic dispute at an Upper Darby home Tuesday were shocked to discover a 3-year-old autistic boy in the house with the burn print of a fork on his face.
The child's father, 48-year-old Miguel Sanchez, was arrested for the brutal act and the child's mother is now under investigation for cigarette burns found on the chest of another of the couple's four children, said Upper Darby Police Superintendent Michael Chitwood.
"These poor kids were treated like they were animals," Chitwood said.