Stephanie Farr
In yesterday's Daily News cover story, I detailed how retired Philadelphia Police Inspector Leo Haley has managed to escape jail time in two separate cases involving crimes against children.
Today, Haley's luck finally ran out. This morning in Delaware County court he was sentenced to 3 1/2 to 7 years in state prison for vioalting his parole.
In the first case in 2011, Haley, now 73, received house arrest and probation from Delaware County authorities for possessing and disseminating hundreds of images of child pornography. As a result of his conviction, Haley was required to register for life as a violent sexual predator under Megan's Law.
William Bender
If something feels a bit different in Delaware County when you go to the polls next month, here's why: Democratic voters now outnumber Republican voters in the longtime GOP stronghold. For the first time ever.
The Democrats' new registration edge is only 664 voters, but we're talking about a place where the last time a Democrat beat a Republican in a countywide race, booze was still illegal. It was the 1933 sheriff's race and – oh, who cares?
Anyway, things are changing in Delco and the other suburban counties. I've been monitoring these changes for the past decade, since I covered politics at the Delaware County Daily Times, prior to arriving at the Daily News. Gotta admit, it took longer than I'd expected for the Democrats to gain a registration advantage. But, here we are.
Stephanie Farr
A 26-year-old man was stabbed in the stomach by his uncle for intervening in a fight between his uncle and his grandmother early Saturday morning in Upper Darby, according to police.
Officers responded to a disconnected 911 call around 3 a.m. on Clinton Road near Crosley Avenue and were met by Leslie Pettis, 39, who told police that he'd had "a little fight" with his nephew, said Upper Darby police Superintendent Michael Chitwood.
However, when police made their way in the house, Pettis' nephew was found bleeding from a stab wound to his stomach. He was rushed to the Hospital of the University of Pennsylvania in critical condition, but has since been upgraded to stable.
Stephanie Farr
While people in some areas of the country are pushing toward arming their teachers, I'm looking at you Arkansas and Texas, one Delaware County teacher was arrested last week for bringing a weapon to school.
Substitute teacher Amos Hyman was arrested at the Toby Farms Elementary School in Chester Township last Friday and was charged with possession of a weapon on school property and prohibited offensive weapons for having a switchblade knife in his bag, according to his arrest affidavit.
Chester Township police were initially called to the school for reports of a person with a gun. Students at the school believed they had seen Hyman, 53, with a gun and had reported what they thought they saw to a school security officer, police said.
Stephanie Farr
There's no pussyfooting around this crime - a Kitty Kat who stole a cell phone from Costco in Concord Township today was collared after fleeing the scene and becoming involved in a hit and run crash, state police said.
According to a press release from state police in Media, Kitty Kat Miller, 31, of Anaheim, Calif., stole a $250 cell phone from the Costco on Evergreen Avenue around noon and then fled to the Granite Run Mall, where police spotted her vehicle.
When a state trooper tried to initiate a traffic stop at the mall, Kitty Kat allegedly led him on a chase, which was eventually terminated by police due to safety concerns.
Stephanie Farr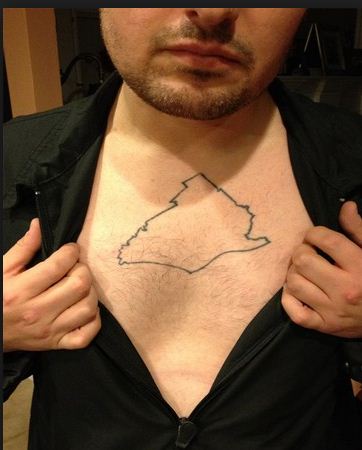 Today's is Delco's birthday!
The editor of the Delaware County Daily Times has more information in his column today, but we just wanted to make sure you celebrate 224 years of Delco properly.
So tell us, what is the best way to celebrate a birthday in Delco? Do you go to Charlie's, Durty Nelly's or a Taste of Key West? So many decisions!
William Bender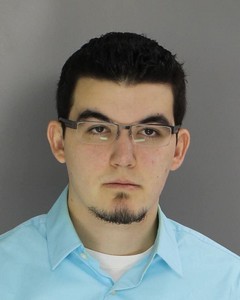 Benjamin Feucht, who describes himself on LinkedIn as a State Farm insurance representative, has been charged with abuse of a minor and related offenses for allegedly performing oral sex on a 16-year-old boy he met on a SEPTA bus and offering him money for naked photos.
Feucht, 22, of Brookhaven, told Delaware County detectives that he initially asked the victim for pictures so he could sell them to another creepster he met on Craigslist who wanted to purchase young males' underwear as well, according to the criminal complaint. But Feucht, who said he performed oral sex on the victim once, also admitted that he wanted the photos for himself, the complaint states. He later called a detective and said he had video on his phone of the victim masturbating.
The investigation began earlier this month when the victim's father accessed the family's computer and found online chats between his son and Feucht.
Stephanie Farr
Now this guy is hell on wheels.
Upper Darby police said a wheelchair-bound man allegedly stabbed an acquaintance five times in the leg when the man refused to buy his Xbox early yesterday morning.
The victim, 57, remains at the Hospital of the University of Pennsylvania in serious condition, according to Upper Darby police Superintendent Michael Chitwood.