Stephanie Farr
A would-be robber carrying a replica gun was shot and killed by the man he tried to rob in Cobbs Creek Park on Wednesday afternoon, according to police.
Upper Darby police Superintendent Michael Chitwood said the 67-year-old victim was walking in the park when he heard someone behind him and turned around to find a masked man pointing what he believed was a gun in his face.
The victim grabbed the robber's gun and the two struggled, police said. As the victim felt himself falling back, he pulled out his legally-owned weapon, for which he has a concealed carry permit, and shot the robber one time, Chitwood said.
Stephanie Farr
An elderly Havertown doctor and his secretary handed out oxycodone prescriptions like candy and even taped the prescriptions to the office door when the business was closed, according to the Delaware County District Attorney's Office.
Steven Friedman, 74, of Newtown Square, and Margaret McGowan, 78, of Broomall, face numerous charges of illegal administration and distribution of drugs under the Controlled Substances Act for handing out prescriptions of oxycodone out of their office on West Chester Pike near Country Club Lane in Havertown without conducting physical exams, authorities said.
Police began an undercover investigation into the office in June. When an undercover officer approached the secretary's desk for the first time, McGowan asked his name and asked if she'd ever written him a prescription before, according to the affidavit. The undercover provided a false name and told McGowan she'd previously written him a prescription for oxycodone.
Stephanie Farr
A failed robbery attempt on an Upper Darby man led police to the victim's apartment, where they found him in possession of three pounds of marijuana, packaging material and $1,200, police said.
Last night around 8:20 p.m., Kenneth Jeffcoat, 35, was driven to Delaware County Memorial Hospital by his wife, Alicia, because he had a gunshot wound to his left leg, said Upper Darby police Superintendent Michael Chitwood.
Hospital staff called Upper Darby detectives, who interviewed the couple, Chitwood said. The pair gave conflicting statements about what occurred and then stopped cooperating, according to police. Kenneth Jeffcoat allegedly told officers he was approached by two men who mumbled something he was not able to hear and then they shot him in the leg.
Stephanie Farr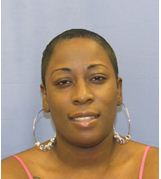 A cold-hearted Upper Darby mother punished her intellectually-disabled son last week by locking him outside in freezing temperatures for five hours, according to police.
Upper Darby police have a warrant out for the arrest of Karima S. Tolbert, 34, of Hartley Road near McKinley Avenue, for recklessly endangering another person.
According to Upper Darby police Superintendent Michael Chitwood, police responded to a report of a domestic disturbance at Tolbert's house around 12:15 p.m. Jan. 7.
William Bender
Upper Darby police are searching for a third man who was involved in what Superintendent Michael Chitwood described as a brutal "wolf pack" robbery inside 69th Street Terminal on Christmas morning.
The 48-year-old victim was returning from work and waiting for the bus around 1:40 a.m. Thursday when three males approached him and demanded his SEPTA TransPass, according to police. They punched and kicked him and threw him down the steps.
"These guys were at the terminal for one reason only, to rob and steal something," Chitwood said.
Stephanie Farr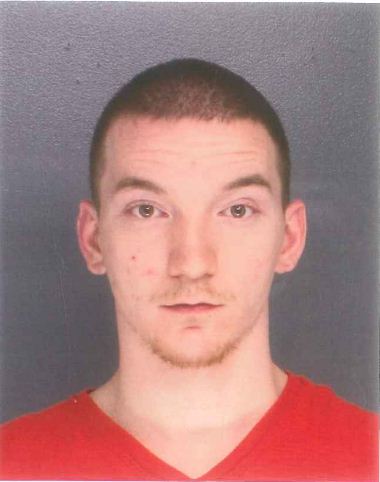 A man treated a fast-food worker's breast like a piece of meat at a McDonald's drive-thru early this morning and when he was captured at a nearby bar he shamelessly admitted to his lewd act, claiming that he was "a ladies' man," according to police.
The fast-food fondler, identified by police as Michael Jenkins, allegedly walked up to the drive-thru window at the McDonald's on Lansdowne Avenue and State Road with a buddy around 12:30 a.m. and told the 31-year-old woman working the window that he would come back at 6 a.m. and "'show her a good time,'" said Upper Darby Police Superintendent Michael Chitwood.
"She pooh-poohs him off and he grabs her breast through the window" before telling her he would have sex with her, Chitwood said.
Stephanie Farr
An amateur knife thrower, a shooter and a "missile" launcher pierced the air in Delaware County last week with their respective weapons, according to state police.
Around 8:15 p.m. Monday, a 42-year-old man from Woolwich Township, N.J., was driving on I-95 in Tinicum Township minding his own business when someone threw an unknown object on his car from the Route 420 overpass, state police said.
The object, which was not detailed in the news release, shattered the sun roof of the man's car. Police are looking for the person or persons responsible for the incident, which they have listed on a news release as "propulsion of missiles into occupied vehicle."
William Bender
It began with a demand for justice for Michael Brown. But some of the protesters that hit the streets following Monday's no-indictment announcement in Ferguson, seem to have a much wider agenda – from justice for cop-killer Mumia Abu-Jamal to plans to "boycott Black Friday."
According to a list that Daily News reporter Vinny Vella obtained from Philadelphia protest leaders last night, one of the "suggestions" for Philly demands is "Justice for Frank McQueen."
Who is Frank McQueen?