Archive: September, 2011
Stephanie Farr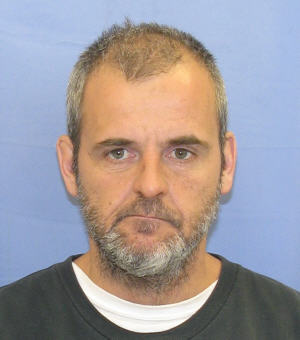 A Ridley Park man who was arrested for masturbating on his front porch must have been hard up for excuses when claimed he was just "having some problems with my pants," according to police.
Cops responded to calls of a man who was indecently exposed and masturbating on his porch on East Chester Pike at around 12:24 p.m. Tuesday, said Ridley Park Police Chief Tom Byrne.
The 44-year-old suspect, Leonard Worby, was arrested inside of his mother's apartment and was later identified by witnesses, according to police.
Stephanie Farr
Upper Darby police said they arrested a 57-year-old man yesterday for posting threats against cops on his Facebook page, including one that read: "That one cop, he is mine. His days are numbered. Dead MF."
Police Superintendent Michael Chitwood said a concerned citizen alerted authorities to the threats on Brian Pontecorvo's public Facebook wall. Other threats against police, and one officer in particular, included: "Torture he will know" and "He has to answer to God," Chitwood said.
The threats are believed to have stemmed from an April 2 incident in which police removed Pontecorvo from Delaware County Memorial Hospital for trying to get in a woman's vehicle in the parking lot, Chitwood said. Pontecorvo was never charged with a crime in that case, but once he was in police custody he was taken to Mercy Fitzgerald Hospital's crisis unit for a mental health evaluation because of his irrational behavior, Chitwood said.
William Bender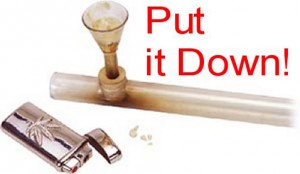 Looks like somebody needs to read "The Night of the Gun," the memoir by New York Times reporter David Carr that covers his transition from crackhead to responsible parent.
Lansdowne police say Alexia Patrick, 43, took her 6-year-old son on a trip to buy crack at 3:45 a.m. Wednesday. Her husband, John, allegedly wasted, was behind the wheel, according to Delco Times reporter Linda Reilly. Kid was in the back. No seat belt, by the way.
They face a slew of charges. Hopefully, someone can step in and save this boy and/or get these "adults" the help they need.
Stephanie Farr
A 41-year-old man swallowed a large amount of coke in front of Chester Police when he was pulled over this afternoon, and it was not the kind you can buy in grocery stores.
What the man may have thought was a brilliant split-second decision to hide his cocaine turned out to have been the final decision of his life. He died later in the day at Crozer-Chester Medical Center, police said.
Around 12:16 p.m., the driver, whom police have not identified, was pulled over on 20th Street near Madison for reasons unknown.
Stephanie Farr
For the second time in three years Edythe Maa, a renowned dominatrix known as Jade Vixen who was also once a Ph.D. student at Penn, has had a close male companion die under unusual circumstances in the Philadelphia area.
In 2008, her Manhattan lawyer boyfriend with an S&M fetish, Anthony Ottaviano, 40, was shot to death in North Philadelphia by one of Maa's obsessed fans, David Krieg, 42, who then kidnapped Maa. He held her for 4 hours before letting her go and shooting himself to death.
Last month on Aug. 18, Peter Stelzenmuller, a 49-year-old Drexel Hill avionics specialist, and Maa's "close companion," died in his house while "testing scuba equipment," according to his obituary.
Stephanie Farr
A Harrah's Chester employee who worked in customer rewards was rewarding himself for the last eight months, to the tune of more than $20,000, according to state police.
Doel Socorro Medina, 43, of Philadelphia, who worked in the casino's Total Rewards department, had access to rewards coupons that are mailed out to members and can be redeemed for play on slot machines, according to a police investigator.
Around 1 a.m. on Saturday, casino surveillance captured Medina taking $4,320 worth of the coupons as he ended his shift, police said.
Stephanie Farr
If he was trying to renovate, as one of my Daily News editors speculated, this was the wrong way to go about it.
Early this morning, Chester police arrested a 27-year-old man for allegedly trying to set fire to two vacant properties he owns on Edgemont Avenue.
Police said when they arrived at the adjoining houses at 2:44 a.m. for a report of suspicious conditions, they found the homeowner, Mohsin Khawaja, stepping out of rear of one of the homes.
Stephanie Farr
Six men suffered bullet wounds during an overnight shooting in Chester, according to police.
Cops who were called to 9th and Kerlin streets around 2:11 a.m. for reports of gunfire, found two gunshot victims, one of whom was unconscious, police said.
Those two victims were taken to Crozer Chester Medical Center where four more shooting victims later turned up. Those additional four men were all taken to the hospital by civilian drivers, according to police.