Archive: April, 2011
William Bender
In what should be considered a real-life advertisement for reinforced steel doors, Upper Chichester police say Miguel Mateo Rodriguez, 27, a.k.a. "Mr. Universe," got naked and kicked in some poor guy's door this week, then wished him a "Happy New Year!"
Sadly, Rodriguez will not make it into our Drunken Taser Files. He avoided the shock treatment. Barely though. The cop had his Taser drawn.
And that'll do it. I'm off the clock. Have a good weekend, and try not to do anything that will get you on this blog. But if you do, make it count, because Mr. Universe just raised the bar.
William Bender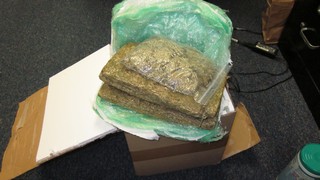 If this keeps up, Delaware County could see an influx of potheads making a pilgrimage to this magical land called "Upper Darby," where bricks of marijuana are delivered straight to your doorstep. Free of charge.
Yep, it happened again. For the second time this month, a 5-pound brick of weed was delivered to an unsuspecting resident, according to Linda Reilly, the township's ace crime reporter. Right behind the police station, no less!
"All wrapped up, nice and pretty," said Upper Darby Police Superintendent Michael Chitwood. He said the wrapping was covered with some type of lube and vinegar to conceal the marijuana scent. Which is smart, right?
William Bender
So what did you do this weekend?
Robert Matlosz, 71, spent his Saturday morning masturbating inside his Ford Fusion parked at a Wilmington-area cemetery, according to Delaware State Police.
No, it's not Delaware County, but close enough. Or not far enough away might be a better way to put it.
William Bender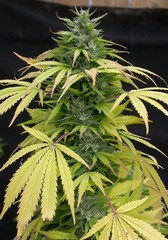 Back from vacation, and I read this morning that an elderly couple in Upper Darby unexpectedly received five pounds of high-grade marijuana in the mail and decided to call police.
My first thought: How many Daily Delco readers in Upper Darby would do the same if $10,000 worth of pot showed up on their doorstep and no one else knew about it?
Off the top of my head, I'm going to say roughly four out of 10 would keep the weed. One guy would sell it. The other three are married couples who'd have enough pot to last them 100 lifetimes because they only smoke twice a year, on average, after the kids go to sleep.
Poll: What would you do?

(2033 votes)
Stephanie Farr
Two Chester men have been arrested in connection with the death of their former roommate, Toby Gale Jr., whose dead body was found beaten and wrapped in plastic Thursday in a vacant lot at the foot of the Commodore Barry Bridge, according to police.
For reasons unknown, Brian Anderson, 21, allegedly hit Gale, 19, in the head with a hammer at the home they once shared on West Third Street near Central Avenue. A third roommate, Donier White, 20, helped Anderson get rid of Gale's body, according to court documents.
Police say both men confessed to their alleged crimes and were charged on Saturday with murder, conspiracy, abuse of a corpse and related offenses.
Stephanie Farr
Chester police confirmed that a dead body was found wrapped in plastic today.
The body, that of a man of unknown age, was found wrapped in plastic in a lot on Central Avenue near 2nd Street around 11:11 a.m., according to police, who are in the early stages of the investigation.
A cause and manner of death is not yet known. A police supervisor said the body was taken directly to the Medical Examiner's Office for evaluation.
Stephanie Farr
"It sucks, but that's the system."
That was Upper Darby Police Superintendent Michael Chitwood's characterization of a series of events that led a man who was released from police custody yesterday to steal a car hours later and hold up five people at gunpoint before he was shot to death by police at a mini mart.
Yesterday morning, Aikee Holloman, 23, was released from police custody in Philadelphia on his own recognisance for allegedly stealing a car, Chitwood said. Hours later, just before 6 p.m., thanks to a careless owner, Holloman was able to steal a 2006 Toyota Avalon on Torresdale Avenue that was left with the keys in the ignition, police said.
Stephanie Farr
In an intervention gone horribly wrong, a 32-year-old Chester man stabbed and beat his 23-year-old sister in to unconsciousness in a Delaware hotel room Wednesday after she confronted him about his drug use, according to police.
The victim returned to a room she was renting at the Fairview Inn on Market Street in New Castle around 2:30 a.m. after getting out of work, Delaware State Police said. Her brother, Mohamed I. Ally, a Chester, Delaware County, resident, was allegedly in the room for unknown reasons and as she walked in, she confronted him about his drug use, police said.
A verbal fight between the two turned physical when Ally punched his sister in the face, stabbed her in the leg with a small pocketknife and then kept punching her until she was knocked out, according to police.