Archive: February, 2011
Stephanie Farr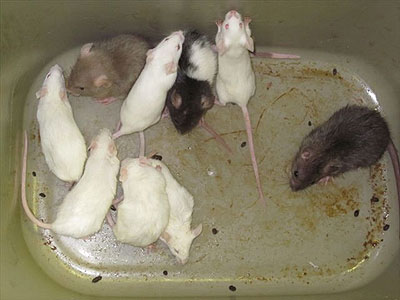 This story has been updated
In what was hardly the best-laid scheme of mice and men, an Upper Darby pizza shop owner tried to sabotage two of his competitors today by stashing mice in their pizza shops, according to police.
Two Upper Darby cops were eating lunch in Verona Pizza on West Chester Pike around 2 p.m. when Nikolas Galiatsatos, 47, walked in to Verona's carrying a bag and asked to use the bathroom, said Upper Darby Police Superintendent Michael Chitwood.
William Bender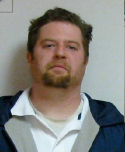 Police in New Jersey may have saved Michael Innaurato's life by arresting him today for a series of Delaware County burglaries he allegedly committed after abruptly resigning from his teaching position last year.
Innaurato, 30, was pulled over in Evesham Township after the automated license-plate reader mounted on a police cruiser notified the officer that Innaurato was wanted for burglary in Pennsylvania. Detective Lt. Scott Willoughby in Ridley Township, where Innaurato allegedly committed three burglaries, said Innaurato was found with his father's stolen .45-caliber handgun, loaded and cocked.
"He told the police officer he was going to commit suicide if they didn't get him right out of the car," Willoughby said. "That's how bad his mental status is."
William Bender
A Delaware County judge has granted bail to Caira Ferguson, the Chester Township mother charged last week with child endangerment and related crimes after she showed police this photo of her 2-year-old daughter duct taped to a chair.
Ferguson, 21, has posted 10 percent of $25,000 bail and will be released as soon as authorities can set up a home-monitoring system, defense attorney Vicki Herr said. Common Pleas Judge Frank Hazel has ordered that Ferguson take parenting classes while awaiting her preliminary hearing. The girl's godparents have temporary custody.
On the night of Ferguson's arrest last Wednesday, Brookhaven District Judge C. Walter McCray III had sent her to prison without the option of posting bail, saying she was a danger to her child. No-bail orders are typically reserved for accused killers. McCray's move even raised eyebrows among cops and prosecutors.
William Bender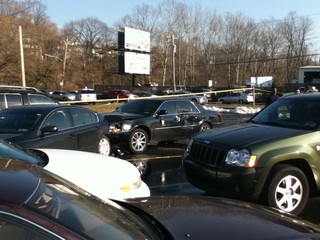 A Delaware County police officer was rushed to the Hospital of the University of Pennsylvania this afternoon after he stopped a Cadillac outside the Kmart in Clifton Heights and was dragged about 100 yards through the parking lot when the suspect hit the gas, police said.
Clifton Heights Police Chief Walter Senkow said Officer Kevin Schieler is conscious and alert, but appears to have suffered a broken leg and could have other serious injuries. Schieler works part time in Clifton and full time in Chester.
Investigators are still on the scene trying to piece together what happened, but Senkow said Schieler may have interrupted a drug deal. The suspect apparently dragged him from the entrance of the Kmart on Baltimore Pike to the rear of the parking lot before slamming into several other cars. The suspect has been taken into custody.
William Bender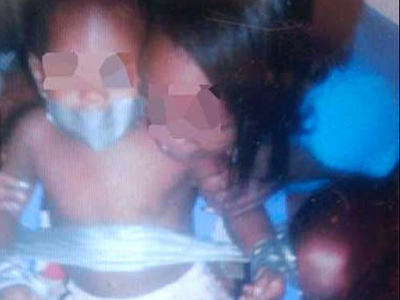 Last week, Chester Township mother Caira Ferguson showed police this photo of her 2-year-old daughter to prove she was a victim of identity theft, according to police. Now they're looking into filing child-abuse charges.
Ya think?
Ferguson, 21, who lives in the township's Toby Farms section, was taken into custody today on outstanding warrants, says Chester Township Police Chief Ken Coalson. But investigators believe any potential child abuse occurred in Nether Providence. Police there are interviewing Ferguson right now.
William Bender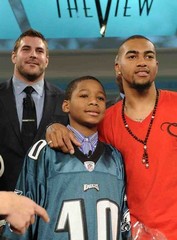 Upper Darby's Nadin Khoury, the 13-year-old bullying victim and aspiring Marine, will visit Valley Forge Military Academy & College on Sunday for a tour with the admissions office, according to a school official. Nadin, who appeared on "The View" after the video of the attack went national, will meet with admissions staff, senior leadership cadets and faculty to discuss possible enrollment this Fall.
The academy's admissions director tells Rick Reilly at ESPN.com that Nadin's incident reminded him of his own childhood:
The director of admissions at Valley Forge Military Academy, LaToro Yates, sees "The View." He thinks of the bullies in his childhood. Thinks of the boys who terrorized him for the way he looked, the way he talked, the way he dressed.
William Bender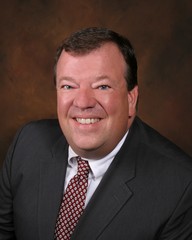 A couple people passed along a press release yesterday from the Delaware County Bar Association, announcing that lawyer Michael P. Pierce has been named its 2011 president. The release wasn't sent to me directly. Maybe because the Bar Association didn't have my e-mail, or maybe because I've written a bit about how tax dollars have a strange tendency to flow back to Pierce or his law firm in towns where he holds an official position.
"Pierce presently serves the community in a number of roles ... " the release states.
You bet he does! Pierce is the council president in Chester Heights, where he was co-signing checks to his Media law firm, Pierce & Hughes. That arrangement ended after people started asking questions. But Pierce is also the longtime solicitor in Darby Township and the former solicitor in Darby Borough. He runs two small companies out of the same building as his law firm that are paid to collect taxes and fees ... in Darby Township and Darby Borough.
William Bender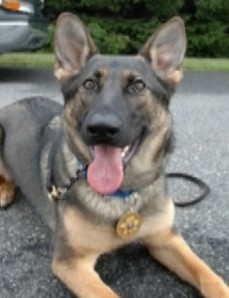 Times are tight, but I'm hoping a few Daily Delco readers have some extra cash lying around to help out Elli the German Shepherd, a 4-year-old K-9 deputy for the Delaware County Sheriff's Office that needs physical therapy after a hip replacement.
Elli is a tracking dog that can detect explosives. Who knows, maybe some day she'll save your life. Contributions are tax-deductible. Here's the Sheriff's Office press release:
Deputy Elli of the Delaware County Sheriff's K-9 Unit needs your help.