Archive: December, 2010
William Bender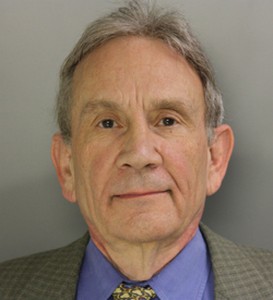 Just returned from the Media courthouse, where the child-molestation trial of former Delaware County Magisterial District Judge Gerald Liberace took a bizarre turn today.
The background if you haven't been following: Liberace, 69, a former Republican judge in Haverford, is charged with indecent assault, endangering the welfare of a child and corruption of a minor. State prosecutors say he groped a 12-year-old girl in 2004 when he was caring for her alone. The investigation included wiretapped conversations in which the alleged victim elicited from Liberace what could be perceived as a partial confession. The girl is now an 18-year-old college freshman.
The trial was originally set to begin Dec. 1, but it was postponed until this week because a key witness – the girl's mother – failed to show up to testify. When she took the stand today to answer questions from Senior Deputy Attorney General E. Marc Costanzo, jurors heard about a potential motive for her absence.
Stephanie Farr
A couple of unholy, intoxicated church goers - high on booze and drugs - crashed a midnight Mass in Drexel Hill on Christmas when they stumbled down the aisle, fondled each other in a pew and flushed drugs down the church toilet, police said.
Authorities believe Alexander Pirone, 21, and Catherine McGrath, 24, planned to hide out in the restroom until after the building was locked up for the night so they could burglarize the church, but a cop and an EMT who were also at the Mass thwarted their plan, said police Superintendent Michael Chitwood.
Pirone and McGrath burst into St. Charles Borromeo Roman Catholic Church on Burmont Road and stumbled down the aisle shortly after midnight Mass began on Dec. 25, police said. Officer Samuel Sproull, who was on duty at the time and attending the Mass, saw them come in and saw that they were "whacked out," Chitwood said.
Stephanie Farr
If the allegations police have levied against this Norma Jean are true, she did not have the grace to hold herself while those around her crawled.
Norma Jean Gray, 53, an employee at Harrah's Chester Downs Casino and Racetrack, was charged with stealing about $3,400 worth of tips just five days before Christmas, according to state police.
Gray, of Philadelphia's Point Breeze section, was allegedly caught stealing $2,804 worth of tip money from the casino's main cage that she was supposed to distribute to 75 cage cashiers, who exchange customer's gaming chips for cash, police said. According to court documents, Gray was caught on video committing the theft.
William Bender
This one's from our friends in Tredyffrin Township, just over the border into Chester County:
Last week, a 24-year-old Philadelphian named Alfred Tiller was pulled over on Lancaster Avenue near Darby Road for speeding in his Caddy, according to the police blotter. When asked for his name, Tiller allegedly insisted that it was "Pure Knowledge Divine."
Really? Pure Knowledge Divine? What kind of hippy-dippy alias is that? Try harder, please.
William Bender
Gotta say, I agree with Will Bunch on this one.
I was cruising around Delaware County last night with no problem during what would have been game time. And my car isn't even that good in the snow. All I was thinking was, "This is football weather."
The decision to postpone the Eagles-Vikings game was just lame. Or as Will put it:
William Bender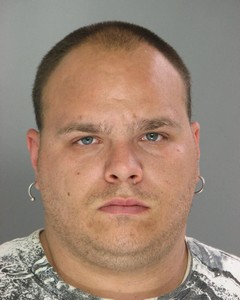 Maybe so. But that kind of argument usually doesn't work too well with detectives.
It's the end of the line for Lower Chi's Robert Nickson Jr., 28, who was busted in September for trying to marry a 14-year-old girl he had met over the summer. County detectives got wind of the relationship after both Nickson and the girl listed themselves as "engaged" on Facebook, according to the criminal complaint.
Nickson has pleaded guilty to statutory sexual assault and corruption of a minor. His attorney, Enrique Latoison, said yesterday that the girl essentially seduced Nickson and was still trying to contact him. From today's story:
William Bender
Montgomery County District Attorney Risa Ferman and Conshohocken Police Chief Michael Orler announced this afternoon that a 22-year veteran of the borough police department has been busted for allegedly stealing coins – a lot of them – from parking meters.
Sgt. Anthony Santoro was charged today with theft and related offenses after Orler noticed him "secretly move a filled manila envelop from the police car to his personal car" in July during coin collections. County detectives launched an investigation and last week busted Santoro with nearly $400 in coins that he allegedly skimmed that day while the parking officer wasn't looking.
Ferman said Santoro, who joined the force in 1988, admitted to detectives that he began the scheme in October 2009 and had stolen coins 14 times. He has been suspended without pay.
William Bender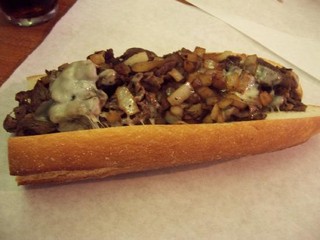 ... I don't know. I'm asking you. This is a poll to determine Delaware County's best cheesesteak.
Enough arguing about the traditional Philly spots. I want your opinion on the best place in Delco, for two reasons:
First, the suburban cheesesteak is often eclipsed by the city cheesesteak, specifically tourist traps like Pat's and Geno's ... not that I haven't made my share of 3 a.m. trips to 9th and Passyunk.