Archive: November, 2010
Stephanie Farr
Perhaps he was voted "Most likely to be arrested at the class reunion..."
State Police in Delaware County arrested a West Chester man at his 20th class reunion shortly after midnight yesterday after he got wasted, refused to the leave the party and then assaulted bartenders who dragged him out and a state trooper who tried to stop him from going back in, according police.
Tpr. Rosemary McGuire, state police spokeswoman, did not know what school's 20th reunion Matthew Wade Huston was attending at the Concordville Inn Saturday night when he had one too many cocktails. According to a news release, written by investigating Tpr. John Hanosek, Huston's "tumultuous behavior" led hotel staff to ask him to leave the premises.
William Bender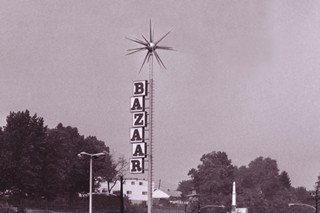 ... at least on the big screen.
A locally-produced documentary about the Bazaar of All Nations, the former Delaware County landmark on Baltimore Pike, is premiering tonight at Cinema 16:9 in Lansdowne.
Read today's story in the Daily News about this long overdue documentary and watch the trailer.
Stephanie Farr
The third man wanted in connection with an August home invasion that targeted Delaware County Asian business owners and netted $200,000 turned himself in to the FBI this morning, authorities said.
Nyfis Toppings, 26, was convinced by family members to surrender, Special Agent J.J. Klaver, FBI spokesman, said. Toppings turned himself in this morning, without a lawyer, at FBI headquarters at Arch and 6th streets, Klaver said.
Authorities had been "looking for him pretty aggressively at various addresses" recently, according to Klaver. Two of Toppings alleged accomplices gave him up when they were arrested in October in connection with the Havertown home invasion robbery of an Asian family that owns K&C Beverage in Upper Darby, according to court documents.
William Bender
Today's Daily News is all about side jobs. I'm not sure who's busier.
The Rev. Geraldo Pinero, who, according to Stephanie Farr, is apparently some sort of gourmet candle/fundraising/life coach/multilevel marketing guru?
Or Michael Pierce, the politically connected Delaware County attorney who runs tax-collection companies in towns where he's provided legal counsel? That's in addition to the payments in Chester Heights, where he's council president, that were going to his law firm. (And no one has been able to explain the inconsistent records I received from Chester Heights, including photocopied signatures).
William Bender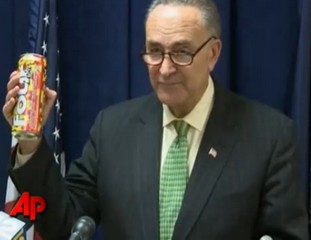 Got a press release last night from Ridley Park police. A 14-year-old Secane kid was arrested after he allegedly threw rocks at windows of the Ridley Park Firehouse last weekend "in an attempt to get his girlfriend to come out of a dance being held at the firehouse."
I was about to delete the e-mail, which sounded like the opening scene of a bad coming-of-age flick from the mid-1980's (was she dancing with a 21st-century Ren McCormack? I don't know), until I read this bombshell: The lovestruck teenager told the arresting officer he was drinking ... Four Loko.
You mean this Four Loko? The Four Loko that is tearing apart the fabric of our society with its diabolical combination of caffeine, taurine, guarana and rotgut malt liquor?
William Bender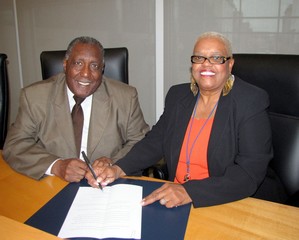 Regardless of your opinion on gambling, here's some good casino news out of Chester: The debut of poker, blackjack, craps and roulette at Harrah's Chester Casino & Racetrack means that more Chester residents will be able to go to college.
Yesterday, Mayor Wendell Butler Jr. and Chester-Upland School Board President Wanda Mann signed the paperwork that will enable the school district to use 1 percent of Harrah's table-game revenue to become a sponsoring district of Delaware County Community College (DCCC).
That will slash the cost for Chester City, Chester Township and Upland Borough residents who want to attend community college. Residents from sponsoring districts get a huge discount at DCCC, which will help families that might otherwise be unable to afford college tuition.
William Bender
Apparently, Upper Darby politicians aren't crazy about the idea of letting more folks see what happens at their council meetings. Unless it's, ya know, a "celebration" or something, according to Council President Jack Clark.
Barbarann Keffer, a Democrat who ran unsuccessfully for council last year, discovered this last week when she attempted to tape a public budget hearing. In the below clip, Clark tells her to shut it down as soon as the meeting starts.
Clark threatens to have the police escort her out if she refuses. (That appears to be police Superintendent Michael Chitwood in the bottom left hand corner, but with his arm draped over the chair, he didn't look prepared to escort anybody anywhere at that moment).
William Bender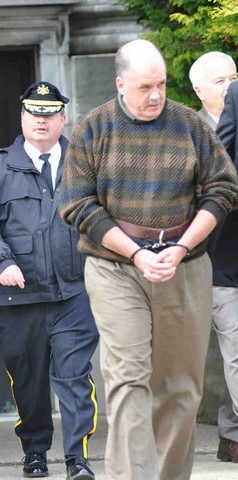 The problem with covering the typical Penn-Delco School District scandal is that I run out of space in the newspaper. The latest arrest of former school-board vice president John Green this week was no different. I didn't have space to tell you about the flowers. That's what blogs are for.
Green, who is charged with stealing money from the Sun Valley Sportsters, a booster club for female athletes where he served as treasurer, had claimed that he was merely reimbursing himself for money he advanced to the club when he wrote checks from the club to his personal bank account. In some instances, that might be true. In others, it's clearly not, according to county detectives.
What I find interesting is that Green allegedly paid $1,961.95 to Blair's Florist to cover expenses billed to his "personal account," according to the criminal complaint. That's in addition to the Sportsters expenses. The club throws a banquet and awards ceremony for members at the end of the school year.