Archive: October, 2011
William Bender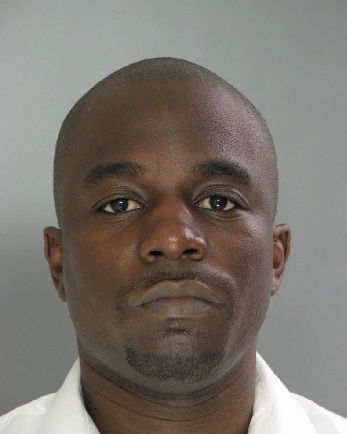 Delaware County's white-collar detectives have busted a former Wachovia Bank "financial specialist" for allegedly attempting to embezzle $574,314.69 by transferring cash from customer accounts – many of them in the names of senior citizens – into a network of accounts he'd set up.
Librado Wright, 30, faces felony counts of theft, forgery, identity theft and related offenses. He worked for Wachovia (now Wells Fargo) from February 2008 to March 2009. Police say none of the transfers were authorized by the account holders.
"This defendant greedily attempted to enrich himself at the expense of senior members of our community," said District Attorney G. Michael Green. "It is important that everyone, including seniors, monitor their financial assets and report any suspicious or unauthorized transactions as soon as possible."
William Bender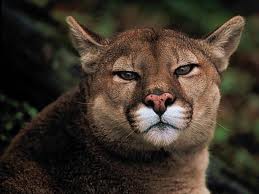 Just got off the phone with Matt Verdi, assistant director of the Upper Darby Health Department, who says he has dispatched the township animal warden to Drexelbrook Apartments to check on the reported sighting of a mountain lion.
They haven't found anything yet.
"Something of that nature is beyond my animal warden's ability. We're not equipped for that," Verdi said. "I told him if he does see it to call the state game warden."
Stephanie Farr
All tales of drunken driving should be cautionary but here's one from Radnor this weekend that's both cautionary and ironic:
William Buhler, 18, was driving his '97 Beamer drunk on I-476 North in Radnor around 4:21 a.m. yesterday when he flipped the car in a single-vehicle crash, police said.
Also driving drunk on the Blue Route at the same time was Daniel Woo, 21, who could not swerve to miss Buhler's crashed car and hit it with his 2009 Toyota Camry, police said.
Stephanie Farr
A suicidal man who fired his rifle at police while in his Clifton Heights house last night was himself shot by responding officers, according to court documents.
Police were called to Robert Moore's Diamond Street house by his mother shortly after 7 p.m. Tuesday for reports of an armed suicidal subject, the arrest affidavit said.
Moore, 44, was found sitting on a bed in a third-floor bedroom with a rifle pointed at cops as they arrived, police said. When he was ordered to drop the weapon, Moore allegedly said "You're going to have to shoot me or I'm going to kill you."
William Bender
Meet Tiki the cockatoo. He is 15 years old and prefers Saltines dunked in Wawa coffee. I almost didn't notice him in the parking lot of the Wawa on MacDade Boulevard in Ridley, but he let out a screech that sounded like a car with a low tire making a sharp turn in a parking garage.
The bird was perched on the driver-side mirror of Bill Wasson's pickup truck, just munching on some crackers for breakfast. Wasson, of Briarcliff, says he's owned Tiki since he was three weeks old. Don't worry, he doesn't ride on the mirror.
"If I'm out shoveling snow, he's right there beside me," Wasson said, as he dipped another cracker into coffee for Tiki. "He'll tell me he wants to go to Wawa. They have a picture of him up in their conference room."
William Bender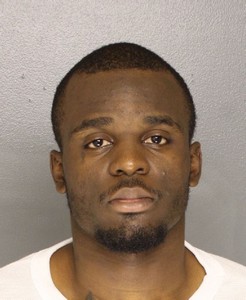 Upper Darby police say they're seeing an increase in violent incidents stemming from disputes among the township's high school students. The arrest of Darius Kilby is the latest example.
Kilby, 23, of Darby Borough, was arrested last night for allegedly opening fire on a 17-year-old Upper Darby High School student who had gotten into a fight with Kilby's sister, also 17, earlier in the week. Police say all four shots missed. No bystanders were hurt.
"Yesterday afternoon, the brother of the female student sought revenge on the male student, and he found him at Margate and Garrett roads," said police Superintendent Michael Chitwood. "During the fight, Kilby goes to his car and gets his trusty .380 (semiautomatic handgun) and opens fire. Fortunately, he misses him and 50 to 60 other people in the area."
Stephanie Farr
This gem comes to you from our awesome night-side reporter, Phillip Lucas:
Two pregnant women were arrested after a fight inside a hospital room that left a woman and a teenage girl briefly hospitalized Tuesday afternoon, police said.
At 11:47 a.m., Upland police were dispatched to Crozer-Chester Medical Center on a call about a scuffle involving a weapon in one of the hospital rooms.
Stephanie Farr
A 14-year-old Penncrest High School student who brought a knife to school Wednesday had written "Kill" in red ink on the wall of the boy's bathroom just two days prior, state police said.
After determining the boy was behind the writing on the wall Monday, Penncrest staff members confronted him at around 1:49 p.m. Wednesday while he was in school and found that he had a steak knife in his bookbag, police said.
The 14-year-old, who was not identified, was turned over to state police who charged him with terroristic threats and related offenses. He was then released into his father's custody.