Archive: October, 2010
William Bender
Have you ever tried to have a phone conversation while Jon "Bowzer" Bauman from Sha Na Na is in the room making a congressional endorsement? The woman to the left has.
Bauman's endorsement of Democrat Bryan Lentz, a last-minute game-changer, may very well cost Republicans a key pickup opportunity in the 7th Congressional District. Republican Pat Meehan could not immediately be reached for comment, but the National Republican Congressional Committee is said to be reeling from this devastating 18-second clip.
William Bender
Remember that scene in "Planes, Trains & Automobiles" when John Candy and Steve Martin are driving the wrong way on the highway and Candy waves off the guy who is screaming out of his car window for him to stop? "Oh, he's drunk," Candy says. "How would he know where we're going?"
That's a lot like what happened yesterday on I-95 in Delaware County. State police this morning tracked down the 84-year-old woman who caused several crashes as drivers swerved out of her way to avoid a head-on collision with her wood-paneled station wagon. One guy tried desperately to get her off the road. She waved him off.
"Where she got off is unknown at this time," said state police Trooper Rosemary McGuire.
Stephanie Farr
Chester police said they found a beaten man in the trunk of his own car early this morning and a gunshot victim in the middle of the street.
Police received a call around 1:47 a.m. for a report of a person being beaten and thrown in to the trunk of a green Cadillac on 11th Street near Harwick, according to a news release. The Caddy was eventually located a block away, on 12th Street near Harwick, and police heard a banging noise coming from the trunk as they approached.
When cops were able to get the trunk open, they found the owner of the car, a Chester resident, stuffed inside. He had a large bump on his eyes and several cuts, police said. He told authorities he was assaulted by two black men who were dressed in all black, according to the news release. Police gave no indication of a motive for the crime.
William Bender
Nothing says "I love you" like keeping a steady hand on the steering wheel so your son can pop off a few rounds into a rival family's SUV – with the victims' 10-week-old boy in the backseat.
Michelle Terry, 41, and her son, Dayvon Terry, 20, have been charged with attempted homicide, aggravated assault and related offenses for an alleged drive-by shooting Monday afternoon on Clover Lane in Upper Darby.
"Mom's driving the car and her son opens up on them with a semiautomatic," said Upper Darby Police Superintendent Michael Chitwoood, Sr. Fortunately, no one was injured.
William Bender
Makeda Jahnesta Marley, the youngest of late reggae legend Bob Marley's baker's-dozen-sized brood, took seven years' probation over two to 23 months in prison yesterday.
No, she didn't shoot the sheriff or anything terrible like that. Marley, 29, was just growing some weed in her Chester County home, according to the Daily Local. From today's story:
Assistant District Attorney Carlos Barraza prosecuted the case and had asked Gavin to sentence Marley to 23 months in prison. Barraza noted Marley had lied to police when they arrived at her home on Sept. 10, 2008, by saying she was going to get a key to her basement to open it for them when in fact she went to the basement to get rid of the plants. Barraza also noted that Marley had been growing the pot while caring for her 5-year-old son in the house.
William Bender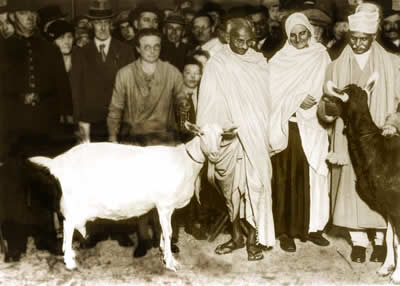 "The greatness of a nation and its moral progress can be judged by the way its animals are treated" – Mahatma Gandhi
The story this week about Francis McGinley, the Chester boozehound who allegedly planned to turn two helpless kittens into his personal Fancy Feast, was unfortunately only the latest incident of animal cruelty in Delaware County.
Last year, a Southwest Philadelphia man was convicted of drowning his ex-boyfriend's 8-month-old Pomeranian in Upper Darby and leaving it in a frying pan on the living room floor with salt, pepper and oregano. A Chichester High School student was arrested for setting a 6-week-old brown tabby on fire. "Cuddles" the kitten later died. Another cat was shot with a BB gun in Chester. Another was thrown from a moving car in Brookhaven.
Stephanie Farr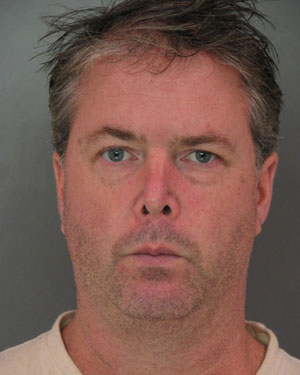 How much did you try to get away with right under your parents' noses? No matter what it was, you probably weren't 45 years old and it probably wasn't a meth lab. Here's a story out of our sister 'burb, MontCo:
When Francis Nolan III, 45, got in to a fight with his mom, Dian, at the Blue Bell home they share late Saturday morning, mom called the police to sort the fight out, according to court documents.
There was a heavy chemical smell in her house, she told police, and she believed her son had set up a meth lab in her basement, the affidavit said. Dian Nolan, 80, said that she only goes in to the basement to do her laundry but when her daughter, Denise Sylvester, a science major, went looking around downstairs to find the cause of the stench she had found a chemical lab set up behind a piece of sheet rock, according to court documents.
Stephanie Farr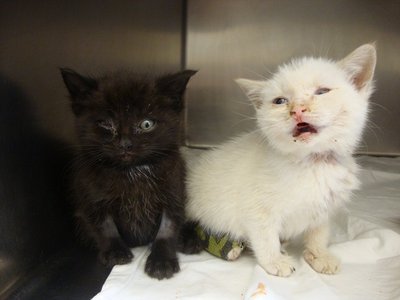 A drunken Chester man who brought two blood-soaked kittens home with him last night told his roommate he planned on eating them for dinner, Delaware County SPCA officials said.
Francis McGinley, 44, told his roommate he'd run over the 4-week-old kittens with his truck "So I could eat them for dinner," according to the police report.
He then brought the kittens - one black and one white - inside of the house and placed them in the bathtub, SPCA spokeswoman Justina Calgiano said.