Archive: January, 2011
Six students from Upper Darby High's Opportunity Center, ranging from 13 to 17 years old, were arrested this morning at school for what township police Superintendent Michael Chitwood called a "heinous" act of bullying earlier this month that was caught on camera.
The teens have been charged with kidnapping, unlawful restraint and related offenses for dragging a 13-year-old student through the snow, tossing him in a tree and hanging him by his coat on a metal fence post. Police are searching for one more kid they think was involved.
"Seven on one, that's a wolf pack," Chitwood said.
William Bender
The Daily Delco blog is only five months old, but in that time, we have unwittingly launched what may be the most effective anti-drug and alcohol campaign that this country has ever seen. When you drink booze and do drugs, you are risking the following consequences, not to mention a tenfold increase in your chances of being Tasered. Parents, please share this with your children:
This stuff belongs in school textbooks. All rights reserved.
William Bender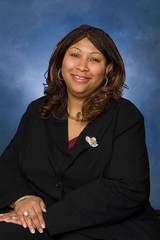 As I'm working on a story about anti-violence initiatives, I read this morning that a Chester councilwoman has received a threatening letter. From John Kopp at the Delaware County Daily Times:
Walker-Smith, a Republican, had received an unsigned letter threatening her if she ever voted alongside council Democrats, particularly in regard to appointments on the Chester Water Authority board. The letter also threatened Democratic Councilwoman Portia West.
West said Walker-Smith had called her Wednesday morning to say she wouldn't be attending the meeting.
William Bender
Police in Darby Borough spent a couple hours last night investigating a potential homicide after a man called the Colwyn Police station with a murder confession.
"The guy was very intoxicated," Darby Chief Bob Smythe said. "He said he murdered a guy on the Pine Street railroad bridge, threw him off the bridge. We go up there, we search the tracks, we called the railroad, we did everything. We find nobody, no blood, no body parts."
So it appears this schlep sent police on a wild-goose chase around 10:30 p.m. for no apparent reason. Don't bother asking, "Why?" It's probably not worth your time. He wasn't charged with a crime.
Stephanie Farr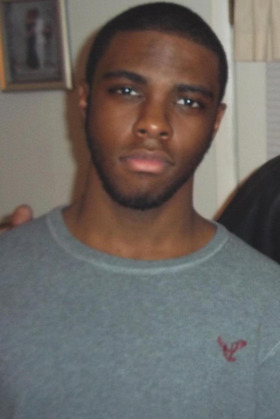 A Clifton Heights native who attends school on the other side of the state has been reported missing.
Devon Minor, a freshman engineering major at Geneva College, a Christian school in Beaver Falls, about 40 miles from Pittsburgh, was last seen late Wednesday night at the school.
William Bender
Here's an excellent website you've probably never visited that shows what Delaware County used to look like back in the day. Waaayyyy back in the day. Like 1897. The site, run by local historian Keith Lockhart, is full of high-quality photos, some beautiful, some kind of haunting. It's worth a look.
Stephanie Farr
Around 2:30 a.m. Saturday, Walter Seeley III, 37, was seen walking in the travel lanes of I-95 South in Tinicum Township stabbing himself, according to state police.
When police arrived on scene, they saw Seeley leaning into the windows of an unoccupied paramedic vehicle, according to a news release.