Stephanie Farr
Three people have been shot, including a doctor, at the Mercy Fitzgerald Hospital campus in Darby, according to police.
Around 2:21 p.m., a call came in for an active shooter at the hosptial's wellness center on Lansdowne Road near Golf, a police source said.
A doctor was shot in the head during the incident and a 49-year-old male suspect was taken into custody ten minutes after the initial call, the source said.
Stephanie Farr
The boy was small for his 11 years.
He walked into the Upper Darby Community Policing Center on Long Lane near Radbourne Road around 2:30 p.m. yesterday just steps behind an adult woman.
Nashid Ali, who runs the center, thought the two were together. They were not.
Stephanie Farr
A man who received his third driving under the influence offense Sunday morning for causing a three-car collision in Upper Darby found himself on the road again that evening when he fell out of a moving constable's van that was transporting him to prison, police said.
Upper Darby police Superintendent Michael Chitwood said Marlon Glenn was "whacked out" and driving his blue Hyundai on 69th Street near Patterson Avenue around 9:30 a.m. when he crossed the center line and struck two vehicles traveling in the opposite direction.
All three cars suffered significant damage and four people in the two other cars were taken to Delaware County Memorial Hospital, where they were treated for head, neck and back injuries, police said. Glenn, who was not injured in the crash, was given a field sobriety test, which he promptly failed, Chitwood said.
Stephanie Farr
An Upper Darby man who piled his daughter's belongings in his backyard and doused them with lighter fluid then chased after his neighbor with a nail-filled board after the man took in the daughter he had kicked out, police said.
According to Upper Darby police Superintendent Michael Chitwood, on Tuesday night, Jeremy Davis, 38, kicked his 18-year-old daughter out of the home they share with her mother on Ruskin Lane near 69th Street because she wouldn't give him money from her bank account.
Chitwood said he didn't know how much money Davis allegedly wanted from his daughter but he did say he wasn't seeking it for rent.
Stephanie Farr
A woman was beaten by her ex boyfriend and her current boyfriend simultaneously early Saturday morning and after the men were arrested, a district court judge allowed both of them to walk free on signature bail, according to police.
The 28-year-old victim was living with her current boyfriend, Jose Garcia-Canto, 29, on Larchwood Avenue near Keystone in Upper Darby, when her ex boyfriend, Mario Guitarrero, 28, showed up at the couple's house around 2 a.m. Saturday, said Upper Darby Police Superintendent Michael Chitwood.
Guitarrero allegedly showed Garcia-Canto photographs of the victim engaged in a sexual acts with another man and both men began to beat the woman, Chitwood said.
Stephanie Farr
Two young teenagers and three adults were hit by gunfire at a Chester basketball court shortly after midnight last night, police said.
All of the victims are in stable condition and police are still actively searching for a shooter or shooters, according to a news release.
A group of people were playing basketball and talking at a court on Congress Street near James at 12:09 a.m. when shots were fired from an unknown location and everyone ducked for cover, police said.
Stephanie Farr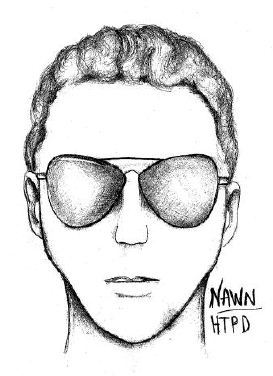 A brazen robber claiming to be a representative for a "natural food company," entered a Havertown woman's house at gunpoint earlier this month and ransacked the place for about an hour while the victim watched in fear, according to police.
All told, the suspect and his partner stole about $500,000 worth of jewelry from the home on Foxfields Road near Southwinds Drive after breaking in around 6 p.m. June 12, police said.
The victim told police that when she heard a knock that night, she yelled through her solid wooden door to ask what the individual wanted. The man told her that he was a representative from a natural food company but when she opened the door just a bit to speak with him, he brandished a handgun and demanded her "'husband's watches,'" according to a press release.
Stephanie Farr
The video was posted to Facebook, a video of teens laughing as one of them goes up to an unarmed 58-year-old man sitting at the Aronimink trolley stop in Upper Darby and punches him square in the jaw.
The punch is so hard you can hear it.
"It was a violent, vicious, cowardly, punk act," said Upper Darby police Superintendent Michael Chitwood. "He's lucky he didn't kill him."