Stephanie Farr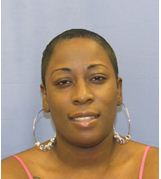 A cold-hearted Upper Darby mother punished her intellectually-disabled son last week by locking him outside in freezing temperatures for five hours, according to police.
Upper Darby police have a warrant out for the arrest of Karima S. Tolbert, 34, of Hartley Road near McKinley Avenue, for recklessly endangering another person.
According to Upper Darby police Superintendent Michael Chitwood, police responded to a report of a domestic disturbance at Tolbert's house around 12:15 p.m. Jan. 7.
William Bender
Upper Darby police are searching for a third man who was involved in what Superintendent Michael Chitwood described as a brutal "wolf pack" robbery inside 69th Street Terminal on Christmas morning.
The 48-year-old victim was returning from work and waiting for the bus around 1:40 a.m. Thursday when three males approached him and demanded his SEPTA TransPass, according to police. They punched and kicked him and threw him down the steps.
"These guys were at the terminal for one reason only, to rob and steal something," Chitwood said.
Stephanie Farr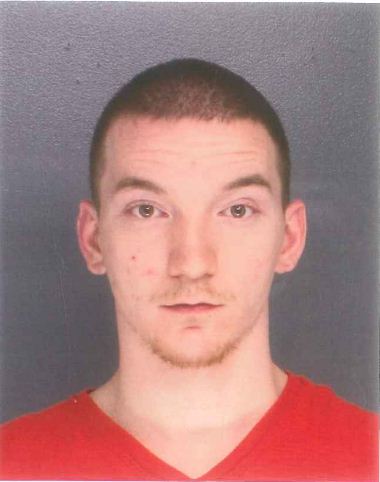 A man treated a fast-food worker's breast like a piece of meat at a McDonald's drive-thru early this morning and when he was captured at a nearby bar he shamelessly admitted to his lewd act, claiming that he was "a ladies' man," according to police.
The fast-food fondler, identified by police as Michael Jenkins, allegedly walked up to the drive-thru window at the McDonald's on Lansdowne Avenue and State Road with a buddy around 12:30 a.m. and told the 31-year-old woman working the window that he would come back at 6 a.m. and "'show her a good time,'" said Upper Darby Police Superintendent Michael Chitwood.
"She pooh-poohs him off and he grabs her breast through the window" before telling her he would have sex with her, Chitwood said.
Stephanie Farr
An amateur knife thrower, a shooter and a "missile" launcher pierced the air in Delaware County last week with their respective weapons, according to state police.
Around 8:15 p.m. Monday, a 42-year-old man from Woolwich Township, N.J., was driving on I-95 in Tinicum Township minding his own business when someone threw an unknown object on his car from the Route 420 overpass, state police said.
The object, which was not detailed in the news release, shattered the sun roof of the man's car. Police are looking for the person or persons responsible for the incident, which they have listed on a news release as "propulsion of missiles into occupied vehicle."
William Bender
It began with a demand for justice for Michael Brown. But some of the protesters that hit the streets following Monday's no-indictment announcement in Ferguson, seem to have a much wider agenda – from justice for cop-killer Mumia Abu-Jamal to plans to "boycott Black Friday."
According to a list that Daily News reporter Vinny Vella obtained from Philadelphia protest leaders last night, one of the "suggestions" for Philly demands is "Justice for Frank McQueen."
Who is Frank McQueen?
Stephanie Farr
A 51-year-old woman was stabbed to death early this morning in Chester, according to police.
Officers were called to a house on Engle Street near 7th at 12:14 a.m. for reports of a stabbing. When they arrived they found the victim, whose identity has not been released, on the kitchen floor with a stab wound to her lower left shoulder, according to a news release.
The victim was transported to Crozer Chester Medical Center, where she succumbed to her injuries.
Stephanie Farr
A 29-year-old teacher's aide who lives at home with his mother has been charged by the Delaware County District Attorney's Office with sending 32 pornographic images and eight pornographic videos to a 13-year-old boy from Chester.
Quasim Cunningham of Philadelphia, who was employed by the Philadelphia Opportunities Industrialization Center, met the 13-year-old boy when he was an after-school facilitator at the grade school the victim attended, police said.
Cunningham allegedly began Facebook messaging the boy in Sept. 2012. Along with sending the child dozens of pornographic still images and eight pornographic videos through Facebook, Cunningham also had "numerous sexually explicit conversations" with the boy via Facebook messaging, according to court documents.
Stephanie Farr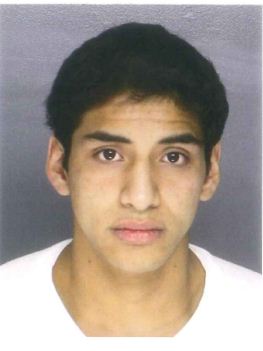 If the allegations against 18-year-old Luis Arevelo are true, there's not a circle in Hell that he's worthy of being banished to.
According to police, Arevelo sexually assaulted a 5-year-old relative several months ago.
When the girl's mother took the child to the Children's Hospital of Philadelphia yesterday, CHOP doctors quickly called police after realizing the little girl had chlamydia, a sexually transmitted disease, said Upper Darby police Superintendent Michael Chitwood.