William Bender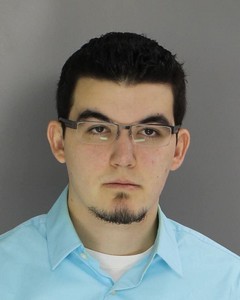 Benjamin Feucht, who describes himself on LinkedIn as a State Farm insurance representative, has been charged with abuse of a minor and related offenses for allegedly performing oral sex on a 16-year-old boy he met on a SEPTA bus and offering him money for naked photos.
Feucht, 22, of Brookhaven, told Delaware County detectives that he initially asked the victim for pictures so he could sell them to another creepster he met on Craigslist who wanted to purchase young males' underwear as well, according to the criminal complaint. But Feucht, who said he performed oral sex on the victim once, also admitted that he wanted the photos for himself, the complaint states. He later called a detective and said he had video on his phone of the victim masturbating.
The investigation began earlier this month when the victim's father accessed the family's computer and found online chats between his son and Feucht.
Stephanie Farr
Now this guy is hell on wheels.
Upper Darby police said a wheelchair-bound man allegedly stabbed an acquaintance five times in the leg when the man refused to buy his Xbox early yesterday morning.
The victim, 57, remains at the Hospital of the University of Pennsylvania in serious condition, according to Upper Darby police Superintendent Michael Chitwood.
Stephanie Farr
A 23-year-old woman was arrested Sunday and charged with the Thursday murder of a Rite Aid manger in Chester, just one day after her alleged accomplice was arrested for the same crime.
Police said Rita Pultro, 23, and David Wiggins, 24, both of Philadelphia, shot Jason McClay, 40, to death around 10 p.m. inside of the Rite Aid on Ninth and Highland streets in Chester where McClay worked as a store manager.
The two allegedly went to the store with the intent to rob it, but fled with nothing after shooting McClay, police said.
Stephanie Farr
Great Scott! This has to be one of the least Charmin' arrests ever.
Upper Darby police said a home intruder who almost made a clean getaway early this morning was nabbed by his own bowels when he had to run back in the house he had just fled to use the bathroom.
Police found the man, Gerald Fox, sitting on the porcelain throne when they busted into the bathroom with their guns drawn, said Upper Darby Police Superintendent Michael Chitwood.
Stephanie Farr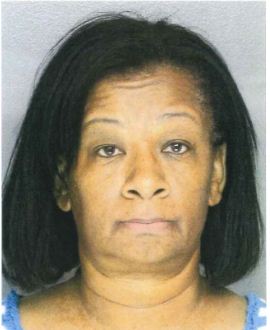 An Upper Darby daycare owner is facing criminal charges after leaving a 5-year-old boy in her car for three hours yesterday as temperatures soared in to the 90s, according to police.
Upper Darby police Superintendent Michael Chitwood said the boy was unconscious when he was discovered and the child remains in critical condition at the Children's Hospital of Philadelphia.
Norma Davis, 58, of Yeadon, owner of the Family Play Center on Union Street near Baltimore Avenue, allegedly picked up the boy and two other children in her 2002 Buick minivan at the Park Lane School in Darby around 3 p.m.
Jason Nark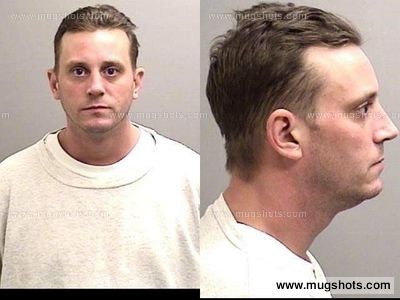 Imagine a banana hurtling through the air in slow motion, end over end, toward a black baseball player from a visiting team inside a major league baseball stadium.
This happened in San Francisco's AT&T Park on Aug. 11 and Baltimore Orioles All-Star center-fielder Adam Jones was rightly pissed off. The Giants were embarrassed and apologetic and the fruit launcher, according to an interview he gave to the San Jose Mercury News, was in shock, claiming he was merely frustrated at the Giants and not a racist.
"In hindsight, I wish I didn't do it and I apologize," Alexander Poulides, of Northern California, told the paper after he realized his banana was big news in the bay area.
Stephanie Farr
When I called Chester Police Commissioner Joseph Bail Jr. today to ask about a fight in Chester last night that reportedly involved 100 people, his first response was "We've had bigger."
Still, the facts surrounding this brawl are disturbing:
Police were called to a fight involving 100 people in Chester's Sun Village section last night that resulted in the arrest of 10 people between the ages of 15 and 39 for charges including aggravated assault on police, said Chester Police Commissioner Joseph Bail Jr.
Stephanie Farr
A spokeswoman for the Delaware County District Attorney's Office confirmed that a Sharon Hill police officer shot a motorist during a car stop this afternoon.
Few details were available about the incident which unfolded around 3:30 p.m. on Chester Pike near Barker Avenue, according to news reports.
Delaware County District Attorney's Office spokeswoman Emily Harris said no officers were injured during the stop and the person who was shot did not die from his injuries. He was taken to the Hospital of the University of Pennsylvaniafor treatment.