Stephanie Farr
A terminally-ill Delaware County boy will receive a hero's welcome when he returns home from his Make-A-Wish vacation tomorrow to a massive police escort that will take him from the Philadelphia International Airport to his front door in Springfield.
Brayden Chandler, 3, was diagnosed with a kidney tumor last January and this month, his parents were told that doctors could do no more for the boy. Instead of treatment, they told the Chandlers to enjoy their last bit of time with their son.
Right now, the Chandler family is at Walt Disney World, thanks to the Make-A-Wish Foundation, but the surprises won't end when they get home tomorrow.
Stephanie Farr
An elderly Lansdowne woman who was initially believed to have died from a fall down her stairs was actually stabbed to death, according to police.
Bruna Cossavella, of Plumstead Avenue near Crawford, was found by a family member in her home last Wednesday after neighbors called the relative to report they hadn't been able to reach Cossavella, police said.
The relative, whom police did not identify, found Cossavella at the bottom of her basements steps surrounded by a large pool of blood, according to police. She was taken to Mercy Fitzgerald Hospital, where she was pronounced dead.
Stephanie Farr
As my colleague said, it "takes a special kind of loser to hit and run an ambulance," but Delaware County had just such a loser last week.
Around 8:30 a.m. Thursday, a driver trying to merge on Baltimore Pike near Blackhorse Lane in Middletown Township struck a Riddle Memorial Hospital ambulance, forcing it into a third vehicle, police said. The driver of the striking vehicle then went merrily on his way, instead of, you know, stopping like a human being.
Luckily, there were no patients in the ambulance and no injuries to anyone in the other vehicles.
Stephanie Farr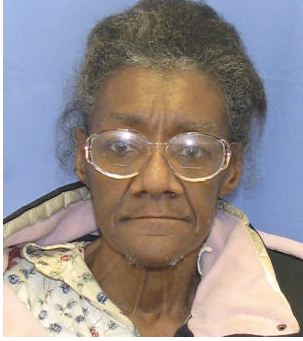 Update: Just received a call from Upper Darby Superintendent Michael Chitwood with good news - Geraldine Hammock has been found!
According to Chitwood, someone spotted Hammock on a SEPTA bus at 60th and Race streets this afternoon and called police. Way to go, good citizen!
Upper Darby police are asking the public to please keep an eye out for Geraldine Hammock, a missing 73-year-old woman who suffers from dementia.
Stephanie Farr
A man who kidnapped a 6-year-old boy from an Upper Darby corner store last night was thwarted by the boy's family who jumped in front of the abductor's car and beat him until police arrived, said Upper Darby Police Superintendent Michael Chitwood.
"This was truly a stranger abduction that was foiled by the family," Chitwood said.
According to police, every night the child goes around the corner from his house by himself to grab a snack at the Korner Deli store at West Chester Pike and Keystone Avenue.
William Bender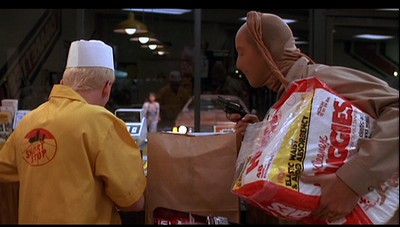 A quick item off the suburban crime blotter ...
Not a whole lot to say here. Just that a guy walked into the Upper Chichester Shell gas station Thursday night and managed to rob the place with a pair of underwear over his face, Raising Arizona style.
Cindy Scharr at the Delco Times has the details. He got away with $100 to $200. Cops say they recovered "gloves, a hat and the underwear." Crappy job sometimes.
Stephanie Farr
Mother Nature claimed the lives of two elderly people in Ridley Township today.
Authorities were not ready to release the circumstances of the deaths, but police did say that one victim was a woman and the other a man. They had both wandered out into the frigid cold and died from injuries they received as a result of the weather, according to police.
The Delaware County Daily Times said one of the victims was an 89-year-old man with Alzheimer's who was found in his underwear in a neighbor's yard. Police would not immediatley confirm that report.
Stephanie Farr
This comes to you from our Daily News colleague Dana DiFilippo:
The lockdown has been lifted at Widener University, where a gunman last night shot a student who was sitting in a car near the Chester campus' athletic facility.
The injured student remains in critical but stable condition at Crozer-Chester Medical Center this morning, university spokesman Dan Hanson said. Hanson declined to release further information about the student or his injuries today, saying the family asked for privacy.