Stephanie Farr
A Brookhaven woman who stole $40,000 from her 92-year-old mother added insult to injury by creating a fraudulent GoFundMe page where she falsely claimed that her mom was in declining mental and physical health, according to the Delaware County District Attorney's Office.
Carol Mongrandi, 53, of Patton Avenue near Victor, has been charged with theft, receiving stolen property, forgery and related offenses for exploiting her aging mother.
Investigators with the District Attorney's Office were tipped off to Mongrandi when her 92-year-old mother stopped paying her bills at Lima Estates, where she had lived for 35 years without missing a payment. Lima administrators told investigators that when Mongrandi took over as her mother's power of attorney, the payments stopped and Mongrandi's mother's account was now in default of more than $32,000, the District Attorney said.
Stephanie Farr
Crimes stemming from online transactions that require the buyer and the seller to meet in person have become so ubiquitous that they've spawned online listicles like: "35 Heinous Craigslist Crimes" and "10 terrifying Craigslist crimes and misdemeanors."
Now, with the holiday shopping season here, one area police department is offering its station as a trading post to conduct safe, video-monitored transactions between buyers and sellers who have met online.
If only there was such a safe zone for online dating.
Stephanie Farr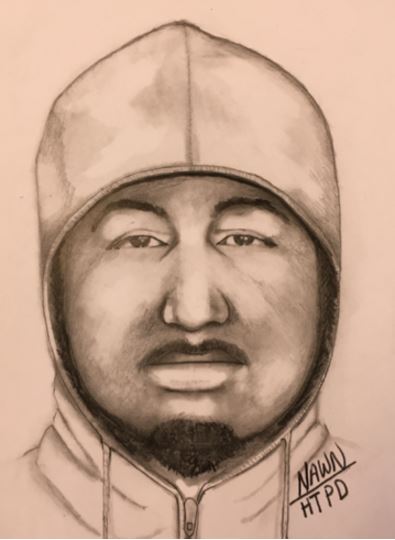 A robber who made off with $18,500 from an Upper Darby check cashing agency late last month only put on his "monkey style mask" about halfway through the crime, giving the victim ample opportunity to study the robber's face and provide a description to a sketch-composite artist, police said.
On top of failing to properly mask himself throughout the duration of the crime, the bumbling suspect also managed to lock himself inside of the check cashing business and required his victim's help to get out, according to police.
Though the masked robber made some major missteps, Upper Darby police Superintendent Michael Chitwood said this was no monkey business.
Stephanie Farr
How many stupid, drunk guys does it take to flip a smart car?
Five. The answer is five, according to Upper Darby police.
Around 3 a.m. Saturday morning, cops in the township responded to reports of a group of "drunked up" men who were flipping over a red smart car that was parked in front of a residence on Dermond Road near Burmont in the Drexel Hill section of Upper Darby, said police Superintendent Michael Chitwood.
Stephanie Farr
A thief in Haverford Township who claims to be soliciting Halloween treats for a community center is actually tricking her way into people's houses and stealing items within, police said.
Haverford police said they've received several calls since Sunday about a woman who is going door-to-door in the township's Llanerch section and asking for cash donations or Halloween costumes for the Upper Darby Multicultural Center.
Only problem is - the multicultural center doesn't solicit donations, according to police. Makes you wonder what the woman planned do with any Halloween costumes she received. Is there a black market for unwanted pirate costumes and worn witch wardrobes?
William Bender
Oh, this guy again.
We wrote about Leaford George Cameron in 2013 when he was arrested by Delaware County authorities for allegedly impersonating an attorney. He came to be known to us simply as "Scary man" – those eyes! – but we admired his response when detectives asked whether he was licensed to practice law in Pennsylvania.
"His reply was that he should be," according to the criminal complaint from 2013.
Stephanie Farr
An ongoing dispute between the boss at a Havertown concrete business and his employee ended with both men being arrested for assault this morning, police said.
Haverford Deputy Police Chief John Viola said the two men have had an ongoing dispute for some time, though the nature of that dispute was not immediately known. This morning, around 11:45 a.m., the verbal dispute became physical when one man pushed the other at the business on Lawrence Road near Springhouse Lane, police said.
One of the two men pulled out a knife and the employee suffered a "minor, minor laceration" to his forearm, Viola said. When police arrived, one of the men was sitting on a curb and the other was in the driveway, Viola said. Both were arrested for assault.
Stephanie Farr

Upper Darby cops are looking for a man who allegedly shot another man over a game of pool and then climbed out of his totaled car window after he crashed his vehicle while trying to get away from the scene.
Around 2 a.m. Saturday, Craig Monroe, 30, was playing pool at Dan's Corner Tavern on Baltimore Avenue near 4th Street in Upper Darby when he and the victim got in an altercation, said Upper Darby Police Superintendent Michael Chitwood.
"What happened was the victim was being a jerk off, excuse my expression, and he sits on the pool table while the shooter [Monroe] and his friends were playing pool," Chitwood said. "The victim won't let them play pool, next thing there's an argument and then they go outside to fight."