Stephanie Farr
The Special Investigations Unit of the Delaware County District Attorney's Office conducted a raid on the Chester Police Department's evidence room this afternoon, a spokeswoman for the District Attorney's Office confirmed.
Spokeswoman Emily Harris could not say what sparked the raid or what investigators recovered, other than to say county investigators had received a formal complaint about missing evidence. Chester police Commissioner Joseph Bail Jr. did not immediately return a call seeking comment.
Chester Mayor John Linder's spokeswoman, Summer Freeman, said the search warrant for the raid was sealed, but confirmed that county investigators are looking into allegations of missing evidence at the police department. She said the mayor did not initiate the investigation.
William Bender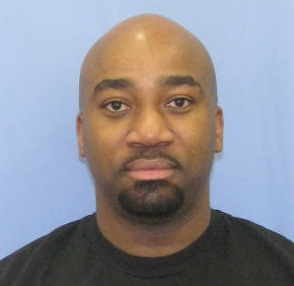 Collingdale police have issued an arrest warrant for Conroy Williams, the man believed to have been driving a Range Rover that was involved in a brutal hit-and-run Saturday morning.
Williams, 37, whose last known address is on Robinson Street in West Philadelphia, is charged with attempted murder, aggravated assault and related offenses.
Cops say Williams intentionally struck Joel Witherspoon, 36, early Saturday morning outside his home on Bedford Avenue. Witherspoon was severely injured.
Stephanie Farr
A man who beat up his pregnant girlfriend over a toilet seat claimed to be the victim of a robbery when cops found him this weekend, said Upper Darby Police Superintendent Michael Chitwood.
Now that suspect, Marley Aris, is facing charges of assault on an unborn child, aggravated assault and false identification to law enforcement authorities for the Saturday night incident.
Around 11:30 p.m., police received an anonymous call about a domestic disturbance at an apartment complex on Hampden Road near Ludlow Street in Upper Darby. When they arrived they found a 19-year-old pregnant woman crying hysterically on a fire escape with cuts and bruises to her body, Chitwood said.
Stephanie Farr
Police said a strong-armed robber who lost his keys while beating up a woman for her purse in Upper Darby Saturday returned to the crime scene to search for his keys and was nabbed by a vigilant cop in an undercover car.
Cordell Kelly, 19, of Upper Darby, allegedly beat a 30-year-old woman for her Coach purse in the middle of Timberlake Road near Midway Avenue around 2:30 a.m. Saturday. Unbeknownst to Kelly, his keys dropped out of his pocket during the assault and on the keychain was a Modell's MVP card with Kelly's address on it, said Upper Darby police Superintendent Michael Chitwood.
On a hunch that Kelly might come back for the keys, Ofc. Christopher Karr picked up an unmarked car at police headquarters and waited for Kelly to return.
William Bender
Police in Collingale, Delaware County have identified a person of interest in what they believe was an intentional hit-and-run that left a borough man seriously injured.
Investigators want to talk to Conroy Williams, the owner of a Range Rover that mowed down Joel Witherspoon, 36, early Saturday morning outside his home on Bedford Avenue. Williams is from Philadelphia.
"It would behoove him to come and talk to us," Collingdale Police Chief Robert Adams said of Williams.
Stephanie Farr
A 66-year-old Vietnam veteran, former cop, former prison warden and former Darby Borough Council president was shot in the face by a stray bullet while he was driving on the streets of Chester Monday afternoon.
Although Nick DiGregorio was released from the hospital yesterday, he said the bullet remains lodged in his left cheek.
"I don't think it's really hit me altogether yet but another couple inches the bullet would have hit my throat, or my brain or my heart," DiGregorio said in a phone interview today. "I don't think I really feel the magnitude of what happened yet."
Stephanie Farr
Several officers from the Upper Darby Police Department and their scumbag-hating chief, Michael Chitwood, will host the department's first ever "Coffee with a Cop" from 10 to 11 a.m. tomorrow at the McDonald's on State Road near Lansdowne Avenue in Upper Darby.
Coffee with a Cop is a national program that was started in 2012 by officers in Hawthorne, Calif., who wanted to open the lines of communication between citizens and police officers. Since then, more than 175 departments in 36 states have adopted the program.
"It's kind of like a meet-and-greet," Chitwood said. "It allows a relaxed and informal one-on-one interaction between the police and community members."
Stephanie Farr
A jogger in Radnor yesterday afternoon gave a whole new meaning to the phrase naked ambition.
Around 4:15 p.m., Radnor police started receiving 911 calls about a man who was running stark naked along Church Road, said Lt. Andy Block.
When police responded they found the 30-something man completely nude and running down the road without shoes on, said Block.