Archive: September, 2012
Even though we've heard a lot of talk coming from the 76ers these days about their plans to infuse more analytic analysis into evaluating all things, you don't get the feeling that they are by any means going to go off the deep end with it.
During the team's search for a new general manager, there was much talk of adding a guy experienced steeped in applying analytics (think baseball's Billy Beane and "Moneyball") to the front office. However, we now know, with the hiring of Tony DiLeo the Sixers still value the tried-and-true talent evaluator to handle the day-to-day operations of their front office.
This is not to sell the analytic's role short, not at all. When DiLeo had the second of two interviews for the position with team owner Josh Harris, Harris made it abundantly clear that the front office would incorporate and place significant emphasis on hiring someone to ascribe value to draft picks, free agents and anything else player related that goes beyond pure talent evaluation.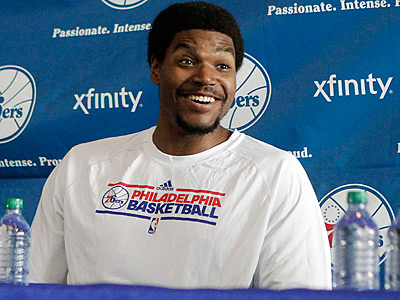 While the 76ers got a two-time all-star center in the mega-trade that brought them Andrew Bynum, the prevailing wisdom is that while he's probably the best center to don a Sixers uniform since the days of Moses Malone, Bynum is still considered by most to be the second-best center behind Los Angeles Lakers center Dwight Howard.
However, new teammate Dorell Wright doesn't necessarily agree. Having faced Bynum, acquired from the Los Angeles Lakers, multiple times when he and Wright played in the Pacific Division, Wright, who spent his last two seasons with the Golden State Warriors, stated unequivocally that Bynum is the league's best big man.
"He's going to need two defenders to stop him; I would say he's the best big man in the NBA right now, hands down," Wright, speaking at Philadelphia College of Osteopathic Medicine, said. "He's a guy that can give you baskets with his back to the basket; a guy who makes free throws at 7-feet. You've just got to respect him."
Later today, local media members are going to have the opportunity to sit down and chat with newly promoted 76ers general manager Tony DiLeo over at Philadelphia College of Osteopathic Medicine (2 p.m.).
We're only going to have a short amount of time to ask him what we think are pertinent questions. Unfortunately for you, the reader, we won't be able to ask some of the questions that you'd like to have answered because of time constraints (and because there are simply too many questions to ask).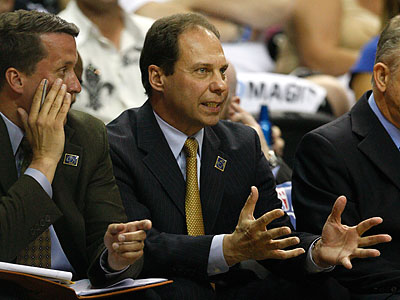 The 76ers have decided to promote Tony DiLeo to general manager, according to sources with knowledge of the situation.
The Inquirer reported last week that the Sixers, who had interviewed multiple candidates from outside the organization, were seriously considering promoting DiLeo to the position. An official announcement could come from the team as early as this afternoon.
DiLeo was a finalist earlier this summer for the Portland general manager's job, which went to former Los Angeles Clippers general manager Neil Olshey.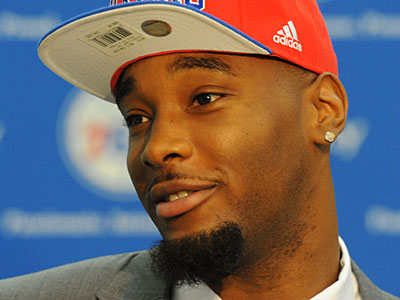 Remember that high ankle sprain that Sixers rookie Arnett Moultrie suffered while working out for NBA teams prior to the draft? The one that had the 6-11 Moultrie hobbling around when he was introduced to the city a few months back?
Turns out that the healing process has actually been a little bit slower than expected this summer. Moultrie came out of his walking boot in July, nearly two months ago, but he hasn't been able to play five-on-five all summer long.
Moultrie also missed games at the Orlando summer league for rookies and free agents. However, the Sixers are not overly concerned about this. I spoke with president Rod Thorn about this briefly on Thursday and he said that he expects Moultrie to get up to speed during training camp, which begins Oct. 2.