Archive: January, 2013
Center Andrew Bynum was in New York on Thursday to receive two previously scheduled Synvisc injections in both knees with Dr. David Altchek. The 76ers said that they expect Bynum to return to rehabilitation and basketball related activities next week possibly as soon as Sunday.
Synvisc is a joint lubricant that provides relief in his knees.
Bynum had mentioned months ago that he had planned to receive the injections sometime around the all-star break. The NBA all-star game is Sunday, Feb. 17.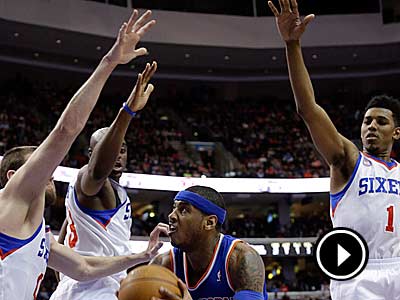 The Inquirer's John Mitchell reports from the Wells Fargo Center where Jrue Holiday scored a career-high 35 points and the Sixers cruised past the New York Knicks, 97-80.
Sixers center Andrew Bynum has not played a game yet for his new team, but his knees are improving and he is increasing his activity at practice.
Here's video of the big man working on his post game during Friday's practice:
Jrue Holiday said that he kept his composure at the Flyers game on Thursday when he found out that he had been named as one of the seven reserves for the Eastern Conference All-Star Team on Thursday.
But when he got home, well, it sounds like that was a different story.
"I was happy," said Holiday, one of five first-time all stars named by coaches to Eastern Conference team. "Obviously I contained it until I got home and could express it and not embarrass myself in front of the rest of the world.
You knew that at some point 76ers point guard Jrue Holiday, who could be an all-star later today, would give into his nerves.
Holiday has been saying for weeks now that he isn't really concerned about possibly making the first All-Star Game of his career. But on Thursday, following the team's practice, Holiday said that he's really thinking about it now.
"I'm going to the hockey game tonight to see the Flyers play," Holiday said. Holiday is going to take in the Flyers game because he doesn't want to watch the announcement of the reserves for the 2013 NBA All-Star are announced tonight on TNT (7 p.m. ET).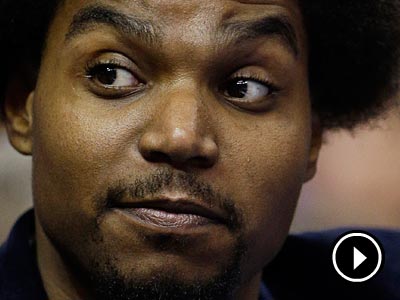 Andrew Bynum's knee injuries have prevented him from playing this season. CineSport's Noah Coslov and the Inquirer's Bob Ford discuss how the Sixers should handle his pending free agency.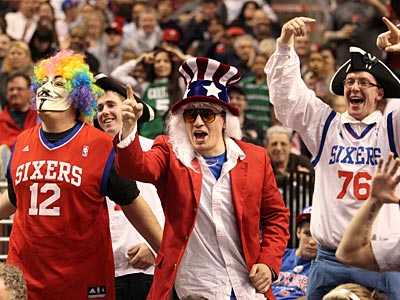 While the 76ers' fortunes have gone south on the basketball court, they are standouts on the ledger.
Valued at as the $314 million in 2011, the team's value took a precipitous jump last season, topping out at an estimated $418 million, according to a report in Forbes Magazine released Wednesday.
Forbes ranked the Sixers 20th on its valuation list of teams in 2012, up from its No. 22 rank in 2011.
MILWAUKEE - We'll find out Thursday whom the coaches select as reserves for the Eastern Conference All-Star Team and, you can be sure, coaches will be taking a close look at what happens on the floor in Milwaukee tonight.
With the 76ers' Jrue Holiday and the Bucks' Brandon Jennings and Monta Ellis all staking a claim to make the team, the outcome of Tuesday's game will see all three players on the floor at the same time.
Halfway through his fourth season, Holiday is averaging career highs in points (19.2), assists (8.9) and turnovers (league-high 3.9). Ellis averages 18.8 points, 5.4 assists and 3.0 assists; and Jennings, who roasted the Sixers for 33 points in a Bucks win in Philly last year, averages 18.6 points, 5.8 assists and 2.6 turnovers.
Poll: Does Jrue Holiday deserve to be an all-star?

(1207 votes)