Archive: January, 2012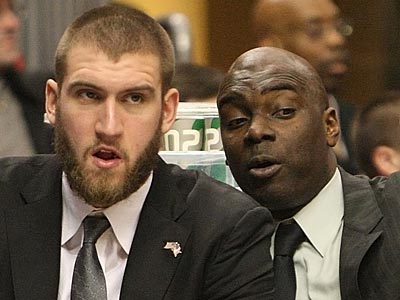 So how much different are these 76ers when they have center Spencer Hawes in the lineup rather than on the bench?
Drastically.
Sixers coach Doug Collins has been pointing out the offensive slippage of his team to the press corps. And if you take a look at some of the Sixers' numbers as Hawes mends from his strained left Achilles' tendon injury, you kind of get the picture of what he's talking about.
The Orlando Magic are 12-8, but have struggled recently as they head into Monday's matchup at the Wells Fargo Center against the 76ers.
Sunday's 106-85 loss to the visiting Indiana Pacers was the Magic's fourth in the past five games.
To top it off the Magic will be without point guard Jameer Nelson, who missed Sunday's game and won't play Monday due to concussion-like symptoms. A Magic official said that beyond Monday, Nelson remained day to day.
An Orlando Magic official confirmed earlier reports that point guard Jameer Nelson of St. Joseph's University and Chester High won't play against the Sixers.
Nelson, who also didn't play in Sunday's home game against the Indiana Pacers, is suffering from concussion-like symptoms.
He was injured in Friday's loss to New Orleans.
The numbers come at you so quickly, they are sometimes difficult to decipher. This season the 76ers are 10-2 at home following Saturday's 95-74 win over the Detroit Pistons.
Each of the 10 wins has been by double figures and the average margin of victory has been 21 points.
Both home losses were in overtime, to the Denver Nuggets and New Jersey Nets. So there is not much separating the Sixers from being 12-0 at home.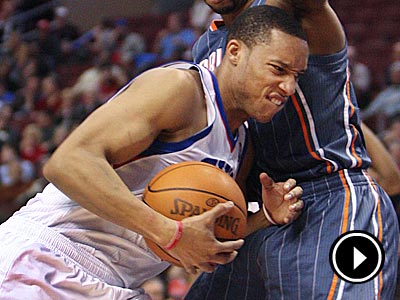 Video: An early lead allowed the Sixers to rest some key players during their 89-72 win over the Charlotte Bobcats on Friday. John Mitchell of the Inquirer reports from the Wells Fargo Center.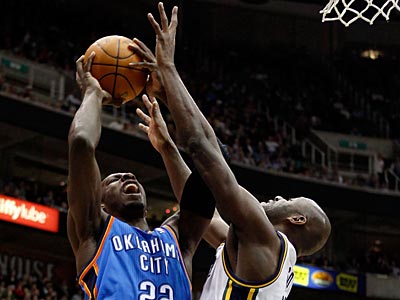 The Philadelphia 76ers signed free agent center Francisco Elson this morning to bring their roster to 14 players.
"We are happy to pick up Francisco Elson, a veteran big man who can help bolster our front court," Sixers President of Basketball Operations Rod Thorn said.
Elson (7-0, 240) was originally acquired by the Sixers from Milwaukee along with Jodie Meeks in exchange for Primoz Brezec, Royal Ivey and a second round pick on Feb. 18, 2010.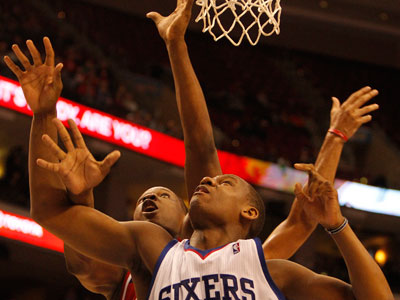 Doug Collins often talks about players making the most of their opportunities. He says that a player is a sprained ankle away from getting minutes.
In Lavoy Allen's case, it was a strained Achilles and strained knee/quad away.
The 76ers are short on big men. Coach Doug Collins announced after this morning's shootaround that centers Spencer Hawes and Nik Vucevic are out for tonight's game against the Washington Wizards at the Wells Fargo Center.
In addition, Elton Brand, who would move to center, is a game-time decision due to a stomach ailment.
It will be the fourth consecutive game Hawes has missed with a strained left Achilles. Vucevic suffered an injured left knee/quadriceps strain in Saturday's 113-92 loss at Miami.