Archive: January, 2012
This may be nit-picking, especially when the 76ers provided such a dominating performance, but was anybody else wondering why Andre Iguodala, Jrue Holiday and Elton Brand were in the game so long in Monday's 103-83 rout of the Washington Wizards?
With the Sixers holding a 99-81 lead and 2:08 left in the game, Brand, Iguodala and Holiday finally got the rest of the night off.
The Sixers led 33-14 after one quarter and the game ceased being competitive long before the quarter ended. At halftime, the Sixers led by 30. If ever a night for an extended breather, this was the one.
Tony Battie will start at center tonight for the 76ers with Nik Vucevic and Spencer Hawes out.
Coach Doug Collins said at this morning's shootaround that Hawes and Vucevic were ruled out of tonight's game at the Wells Fargo Center against the Washington Wizards.
Elton Brand will play tonight after not taking part in the shootaround due to a stomach ailment. Brand was sent home from the shootaround to rest.
The 76ers have listed center Spencer Hawes as a game-time decision for Monday's home matchup against the Washington Wizards. In addition, rookie center Nikola Vucevic is listed as doubtful with a left knee quad strain.
Hawes has missed three consecutive games with a strained left Achilles.
Vucevic was injured with just under five minutes left in the third quarter of Saturday's 113-92 loss at Miami.
Even a shortened NBA season is long, so in the course of 66 games, many are running together. So it's difficult in the first month to characterize something this early as a big game, but that's how the 76ers approached Friday's matchup with the Atlanta Hawks.
The Sixers looked like they were sleep-walking through the first half, but came on strong in the final two quarters to beat the Hawks, 90-76.
Afterwards, coach Doug Collins was talking as if the mindset was a must-win game, more so than most that take place on Jan. 20.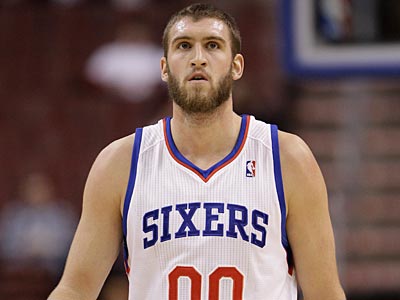 Center Spencer Hawes said following this morning's shootaround that he would not play in tonight's 76ers game against the Atlanta Hawks at the Wells Fargo Center. Hawes is suffering from an Achilles injury that forced him to miss Wednesday's 108-104 overtime loss to the visiting Denver Nuggets.
"I am out tonight and hopefully another day or two and I will be back and won't have to worry about it," Hawes said.
When asked if he would make the trip to Miami for tomorrow's game with the Heat, Hawes said he wasn't sure.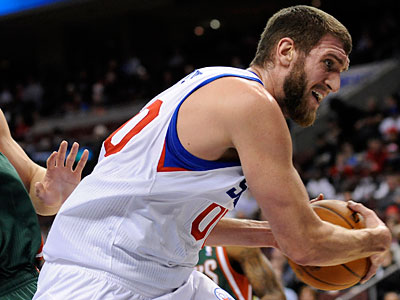 In addition to missing tonight's game for the 76ers against the Atlanta Hawks, Spencer Hawes will also sit out tomorrow in Miami against the Heat.
Sixers coach Doug Collins said that the team wants to be cautious with Hawes, who is suffering from a left Achilles strain.
"He won't play tomorrow," Collins said in tonight's pre-game media session.
Video: The Inquirer's Marc Narducci talks with Sixers guard Evan Turner about his recent right thigh injury and his hopes to play Wednesday against the Nuggets after missing Monday's game against the Bucks.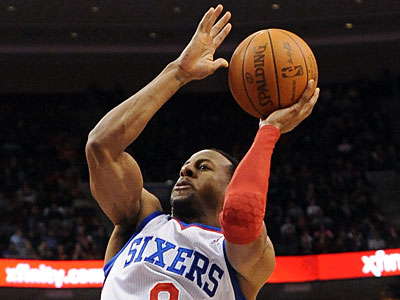 Andre Iguodala has never truly captivated the fans of Philadelphia, despite possessing the type of versatile all-around game that any team would desire.
It says here that Iguodala has been held in higher esteem outside of Philadelphia during what has been a sometimes stormy eight-year career. The fact that he is among 20 finalists for the 12 spots on the U.S. Olympic team, truly shows how highly regarded he is.
It appears as if the fans are starting to warm up to Iguodala this year and vice versa.