Archive: April, 2011
David Hiltbrand, Inquirer TV Critic

First off, I want to make a public apology. When Ryan Seacrest announced we were about to be treated to a performance by last year's runner-up, and then the camera shifted to the fat bearded guy playing harmonica, my first thought was, "Wow, Crystal Bowersox has really let herself go." Sorry about that, Crystal; you look just fine, Earth Mama.
Could you make any sense of the results last night? Seacrest stated that the order was totally random. Does that mean that Scotty and Jacob weren't really in the bottom three, and that "safe" in Haley's case is a relative term? Why chuck the traditional format at this point? Was Ryan trying to give us a heart attack?
Randy Jackson looked pretty close to an embolism when it was announced that Casey was eliminated (note his reaction in the video below). Take a deep breath, Dawg. The guy was an oddity, no more, no less. Casey (or as Steven Tyler referred to him: "Weird Beard") had less chance of winning this thing as Blake "Beatbox" Lewis did season six.
David Hiltbrand, Inquirer TV Critic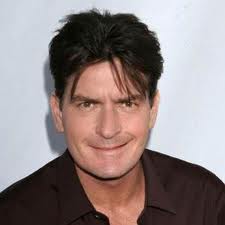 Charlie Sheen's scorched earth campaign cannot be contained.
Yesterday, Chuck Lorre, the creator of Two and a Half Men (and Mike & Molly, The Big Bang Theory, Dharma & Greg and other sitcoms) floated the idea that maybe he could simply write Sheen out of the show, bring in a new comic foil and expand the part played of Jon Cryer.
A perfectly logical, last-ditch effort to keep TV's top comedy afloat. But Good-Time Charlie didn't see it that way. He fired off a scathing, ad hominem attack on Lorre.
David Hiltbrand, Inquirer TV Critic

Here's how I imagine the Idol production meeting went this week:
"OK, blokes, as you know we're down to six finalists. But we still have to fill a 90 minute show. Suggestions?"
"We could make the contestants sing really, really slowly."
David Hiltbrand, Inquirer TV Critic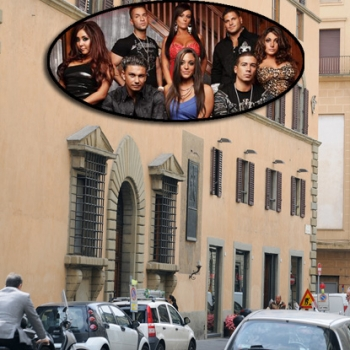 We're getting our first glance at the palazzo in Florence that Snooki, the Situation, J Woww and the rest of our bronze party savages will be moving into next month. (Props to Radar Online for the photo.)
Casa dolce casa takes on added importance as the fourth season of Jersey Shore begins taping in Florence in May.
David Hiltbrand, Inquirer TV Critic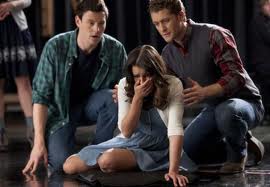 Last night's "special" 90-minute edition of Glee was essentially three half-hour shows haphazardly blended.
The first and best was Santana plotting to bring Kurt back to the school. In her faux-fur hat she was like an evil Dr. Zhivago. Only her strategy made no sense. Luring Kurt back to McKinley was going to win her a groundswell of support for prom queen?
What voting bloc was Kurt's return going to sway? It's not like he's Mr. Popularity among the wider student body. Even if Santana was scheming merely to get the paltry members of the glee club behind her, there were two other candidates in the choir, both of whom had their own loyalists.
David Hiltbrand, Inquirer TV Critic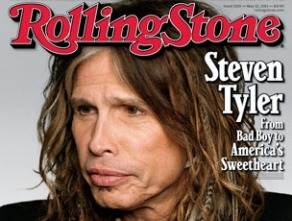 Blame Janis Joplin.
This morning on Today, Matt Lauer offered a taste of his upcoming interview with flaming rock star and American Idol judge, Steve Tyler (watch clip below).
At one point Lauer asks him what toll Tyler's heavy drug usage has taken on the singer. Tyler responds, "The reason I wind up in rehabs, and I'm a drug addict and an alcoholic is I romanticize the stuff."
Visit msnbc.com for breaking news, world news, and news about the economy
David Hiltbrand, Inquirer TV Critic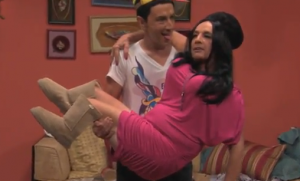 It's not hard to spoof Jersey Shore. The MTV reality show practically begs to be parodied. But it is a challenge to lampoon Guido Nation when you're playing all the roles yourself.
That's what SCTV and Saturday Night Live veteran Martin Short pulled off on last night's Jimmy Kimmel Live!. He unveiled the trailer to a project he called "a labor of love": Jersey Short.
The comedian impersonates everyone from the muscle bound Ronnie to boardwalk troll Snooki.
David Hiltbrand, Inquirer TV Critic

Forget the whole argument about Kendra Wilkinson being "afraid of elegance" as Carrie Ann Inaba accused her of being.
On last night's Dancing with the Stars, Kendra brought down the house by doing what comes naturally: shaking her groove thing. (See video below).
In a spangly, canary yellow dress, the former Playmate sashayed sexily through a samba with partner Louis van Amstel to Ricky Martin's "La Vida Loca".