Archive: October, 2012
David Hiltbrand, Inquirer TV Critic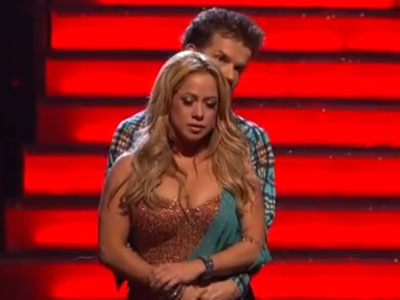 Somebody please explain the rules of Dancing with the Stars to me again, because I'm getting really confused. In this All-Star season, we'll go weeks without anyone being eliminated. Then they'll combine scores in ways that make no mathematical sense to me at all. And Tom Bergeron, you're not helping!
Take last night. Please! Fun evening overall, with musical performances by Jason Mraz and the ineffable Taylor Swift. And there was some wild decadent Marie Antoinette masters of dance number. But it all came down to this result:
David Hiltbrand, Inquirer TV Critic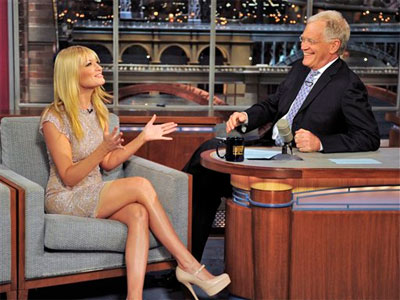 You know that old existential riddle about a tree falling in a forest? Well, here's the show biz equivalent. If a late night comic does his monologue in front of an empty room, is it still funny?
That's what happened last night as Jimmy Fallon went ahead with his show after sending home his audience. As he suggests in the opening, on the eerily empty streets of Midtown Manhattan, "Imagine laughter; imagine fun; imagine excitement."
David Hiltbrand, Inquirer TV Critic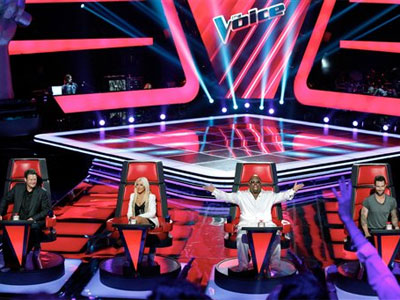 If you were trying to watch your favorite entertainment shows last night (assuming you had both power and cable/satellite), you may have noticed there was nothing on the networks all night long but storm coverage.
Just warning you in case you go to your DVR tonight expecting to watch Two Broke Girls or Castle. Regular programming was preempted in much of this part of the country. We may be facing a similar scenario tonight.
Well, that's not going to fly with NBC. The Peacock network announced that it will offer second showings of The Voice and Revolution later in the week, the ones that we couldn't see on Monday.
David Hiltbrand, Inquirer TV Critic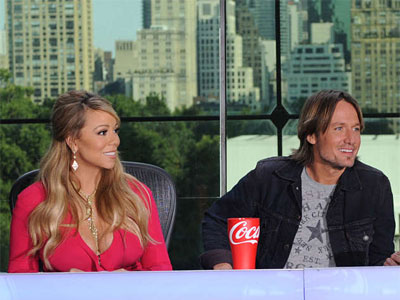 Lo and behold, season 12 of American Idol is fast approaching. And just by looking at this first trailer from Fox, you get the strong sense that this is going to be a very very different year. Take a look:
David Hiltbrand, Inquirer TV Critic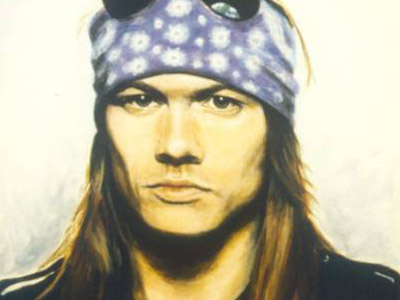 Yes, we saw the TV listings yesterday announcing Axl Rose as a guest on Jimmy Kimmel Live! But as any fan of Guns 'N Roses will tell you, an announced appearance by Axl very often does not result in an actual appearance.
Plus you have to factor in the consideration that the reclusive rock star has not submitted to your conventional late night sit down in … well, we can safely say decades. It's pretty obvious even Jimmy wasn't expecting him to show up.
But there he was, looking a little like Greg Allman wearing Van Morrison's bolo hat. And yes, he was promoting the reconstituted G'nR engagement in Vegas, but we have the video to prove it: Axl. On TV. Talking. Will wonders never cease?
David Hiltbrand, Inquirer TV Critic
This should get you in the Halloween mood. Who was the scariest character on TV this year? Don't forget Kate Gosselin has gone bye-bye. And no, it wasn't the Rubber Suit man from American Horror Story. This spooky little tidbit should give you a reminder. (Insert ghoulish laugh sound effect.)
David Hiltbrand, Inquirer TV Critic
A lot of guest stars last night on TV. Howie Mandel on The Big Bang Theory. Ryan Lochte on 30 Rockte. Barack Obama on The Daily Show. And, looking like a bombshell Tinkerbell on Two and Half Men, Miley Cyrus.
She played a young rather uninhibited gal named Missi come to visit Walden. Missi is the daughter of one of his old friends and boy, has she grown up since the last time he saw her.
Walden's no cad, but he would like to feel he's still in the breeding pool. Then this happens.
David Hiltbrand, Inquirer TV Critic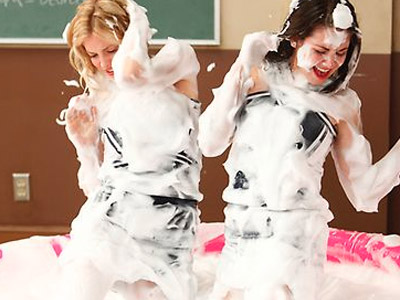 Fans of NBC's manic, panic sitcom Community probably had today entered in their calendars. The cast obviously did. The ratings-challenged, but cultishly adored show was announced to return Oct. 19. OK, that means Fridays but at least it would be back on the air. Without creator Dan Harmon who got bounced by the network, but still.
Now, who knows? Community, which has been bounced around like Flubber, is in a state of limbo. Again. Even when NBC cancelled Animal Hospital yesterday, they chose to replace it with Whitney. Whitney!
But our lovable junior college rogues will not be discouraged. Even though the show will not go on tonight, they made this crazy video for their fans. Keep the faith.