Archive: June, 2012
David Hiltbrand, Inquirer TV Critic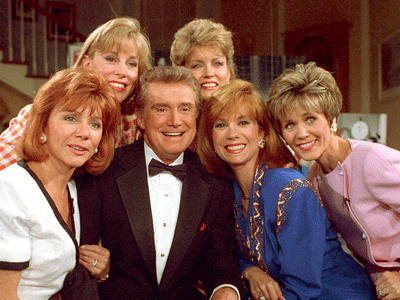 It's been 12 years since Regis Philbin and Kathie Lee Gifford last generated that breezy morning banter on Live. Is there anything left in the tank? You be the judge.
David Hiltbrand, Inquirer TV Critic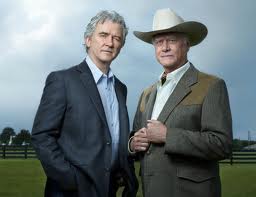 You know the Ewings like to do things in a big way. They certainly did last night when a refreshed Dallas on TNT attracted 6.86 million viewers. That makes it the top scripted series premiere on cable this year.
The return of Larry Hagman, Patrick Duffy, Linda Gray and a handsome new generation of scrappers including Jordana Brewster and Jesse Metcalfe beat out all the shows on the broadcast networks.
The revived Dallas has a ways to go to equal the original's numbers. The "Who Shot J.R.?" cliffhanger episode for instance drew 41.47 million viewers.
David Hiltbrand, Inquirer TV Critic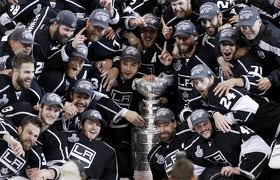 OK, hockey fans. The TV ratings are in on the playoffs. You want the good news or the bad news first?
Good news? You got it. The initial playoff rounds did boffo business. In part that's because NBC Sports for the first time telecast all 80 games nationally, utilizing its platforms CNBC, the NHL Network, CNBC, the NBC Sports Network and on weekends, NBC itself.
David Hiltbrand, Inquirer TV Critic
What TV show did you have on Monday night? The Bachelorette? Hell's Kitchen? America's Got Talent?
Stop lying and fess up. You were tuned into the further adventures of Ron, Amy and Bobby as the new season of Lizard Lick Towing kicked off on truTV with 2.7 million viewers (an enviable 1.5 million of them in the cherished 18-49 year-old bracket).
David Hiltbrand, Inquirer TV Critic
As if there's not enough pressure on LeBron James already – with Oklahoma City's Kevin Durant coming up big to snatch the first game in the NBA Finals – now there's even more reason for him to win.
Jimmy Kimmel unveiled this lovely, wind-blown music video last night of troubadour Mike Tyson, making an unplugged and earnest plea to LeBron to "win one for me".
David Hiltbrand, Inquirer TV Critic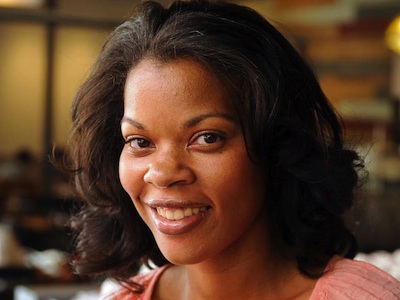 Maybe it's the Benjamin Franklin influence. But we here in the City of Brotherly Love are a tidy people. Early to rise, get the kitchen sorted out and then on with our day.
That's all Barbie Marshall was doing on last night's Hell's Kitchen. So why were all the other women on the red team so bent out of shape? It could be because Philadelphia's gift to the culinary arts (her signature dish: Mahogany Clam Chowder), was stomping and slamming around as she did the communal dishes . At 5 a.m.
David Hiltbrand, Inquirer TV Critic
If Broadway doesn't know how to put on a show, who does? The theater community pulled out all the stops last night, returning dynamic Neil Patrick Harris to host and showering the hip musical Once with eight trophies.
And in the end, the 66th Annual Tony Awards delivered its lowest ratings ever. The ceremony was watched by an average of 6 million viewers. That's nearly 1 million less than last year when it was up against an NBA Finals game.
David Hiltbrand, Inquirer TV Critic
There's nothing like a song to flood back memories of the sweet old days. Particularly the songs of summer. Most particularly perhaps "Summertime". Remember the Grammy winning single from Philly's DJ Jazzy Jeff and Fresh Prince that seemed to fill the warm days of 1991?
Here. Take a little refresher course.