Archive: April, 2012
David Hiltbrand, Inquirer TV Critic
The intensely concerned air with which Carson Daly took the stage at the opening of The Voice last night made me worry that perhaps war had broken out. Or Smash had been canceled. Or some other national catastrophe had occured.
But no. He was in a dither to announce a sudden rule change. After Team Blake and Team Christina faced off tonight, their coaches would be faced with an immediate elimination. That is, one member from each team would walk the plank. The people's Voice be damned. We're going with Stalinist rules.
David Hiltbrand, Inquirer TV Critic
Glee has become really hit or miss. The plot, the jokes, the songs. But I can't stop watching because when the show does get it right – and that happens at least once an episode – it's breathtaking. So it was this week as White Collar's Matt Bomer guest starred as Blaine's conceited older brother Cooper. (Cooper Anderson, get it? I thought it was funny.)
Not a thrilling hour until that is the final musical number, a duet between the two brothers. Then, KAPOW, this thrilling cover of Gotye's hit "Somebody That I Used to Know."
Poll: Gotye vs. 'Glee': Who Won?

(365 votes)
David Hiltbrand, Inquirer TV Critic
A thousand young comic actors across the country, both male and female, immediately started taping audition reels for Lorne Michaels this week when US Magazine reported that Saturday Night Live's biggest guns -- Kristen Wiig, Jason Sudeikis and Andy Samberg – were bolting from the show at the end of this season.
Go ahead and put your best stuff together, kids. But mailing it off to 30 Rock may be a little premature. A representative for both Wiig and Sudeikis told the New York Daily News, "There is no truth to this rumor on both Jason and Kristen's behalf."
David Hiltbrand, Inquirer TV Critic
Eight finalists and a two-hour bloc of American Idol. You know what that means: 45 minutes of commercials. Wait, that treacly duet of "Islands in the Stream" between Skylar and Colton (watch at your own peril) wasn't an ad for K-Tel records? Alright, make that 43 minutes of commercials.
David Hiltbrand, Inquirer TV Critic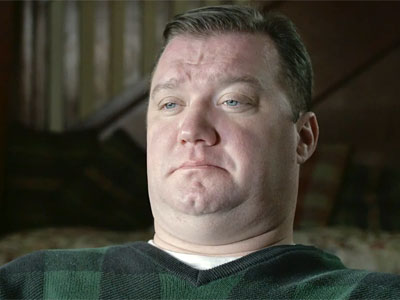 You know how when some commercials are over, you're not sure what product you were being pitched? That's not the case with the new spot, an instant classic, for the Hopper, a souped-up DVR being packaged with Dish satellite service.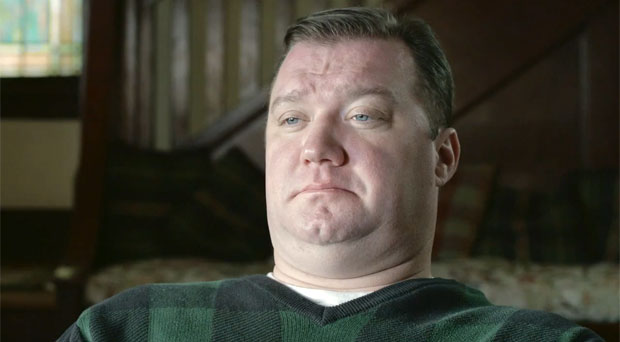 (Photo: Screen shot of the ad)
Talk about branding! About the only words in the ad are: "the Hopper!" repeated over and over. But it's being chanted in such steep Boston accents that it sounds more like "the Hoppah". And no one says it better, or more often, than Patrick Flaherty, the big guy at the end of the couch.
David Hiltbrand, Inquirer TV Critic
Say what you will about The Voice, but once it gets to the live elimination rounds this show does not shilly shally. Last night Team Blake faced off against Team Christina. Viewer votes for Blake Shelton's charter sextet left Erin Willett, Jermain Paul and RaeLynn safe. (The last of these, a cute-as-a-button 17-year-old, erupted with a surprising horse stall epithet when her name was called.)
That left Naia Kete. Charlotte Sometimes and Jordis Unga to slug it out for the final available slot. Singing the Rolling Stones "Wild Horses", Jordis got the nod from Blake (and all the other judges).
David Hiltbrand, Inquirer TV Critic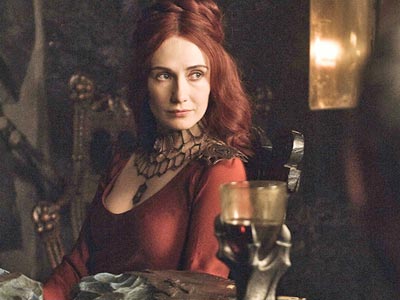 Many are those who would rule Westeros. But they cannot compare to the throngs fascinated by watching their struggle for power.
Game of Thrones returned for its second season on Sunday with more loyal subjects than ever before. 3.86 million to be exact. That topped the previous high, last season's finale which according to Variety drew 3.04 million in June.
David Hiltbrand, Inquirer TV Critic
Tom Bergeron summed it up as "an emotionally charged night", which is one way to describe Monday's Dancing with the Stars installment. "Playing the viewers' emotions like castanets" would be another way.
Holy spumoni! The theme was a dance from the contestant's most memorable year. Sounds like an exciting maybe inspirational evening, right?